This easy collage art project invites children to learn about the Day of the Dead as they create their own sugar skull craft.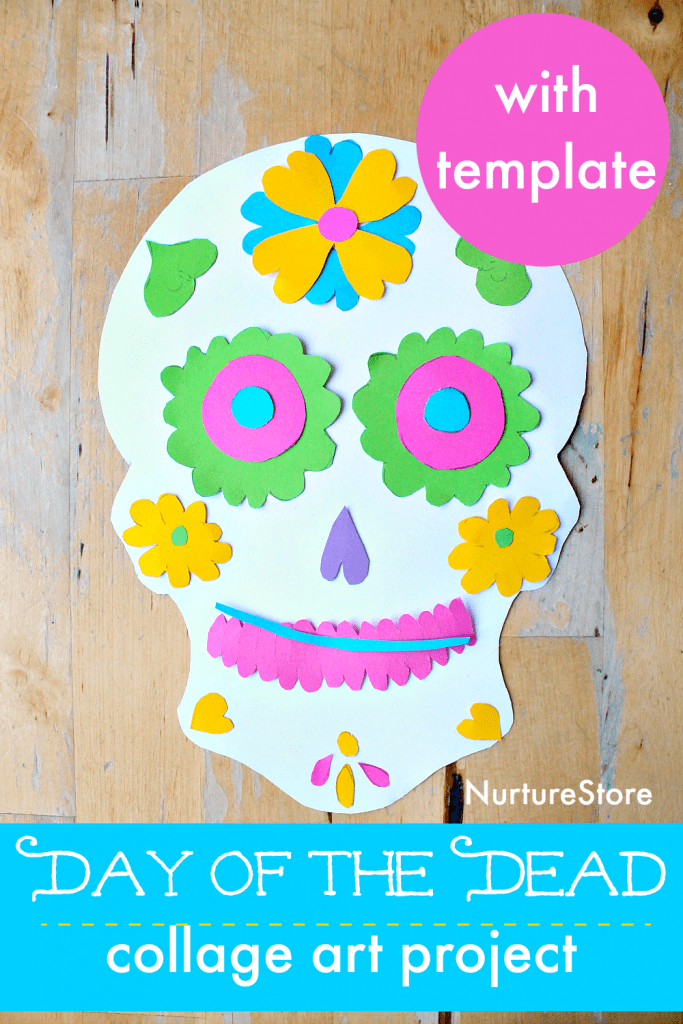 Day of the Dead art project collage skull

Let's create bold and beautiful sugar skull collages!
This article is part of our Day of the Dead activities and crafts resources.
Materials needed:
:: skull design from the Day of the Dead Unit lesson plans
:: white and brightly coloured paper or card
:: pencil
:: scissors
:: glue
A collage is a work of art created using pieces of different materials. You can use paper, card or fabric, and use plain, patterned or textured sections. For our sugar skull collages, we're using brightly coloured plain paper or card in shades of pink, yellow, blue, orange and green.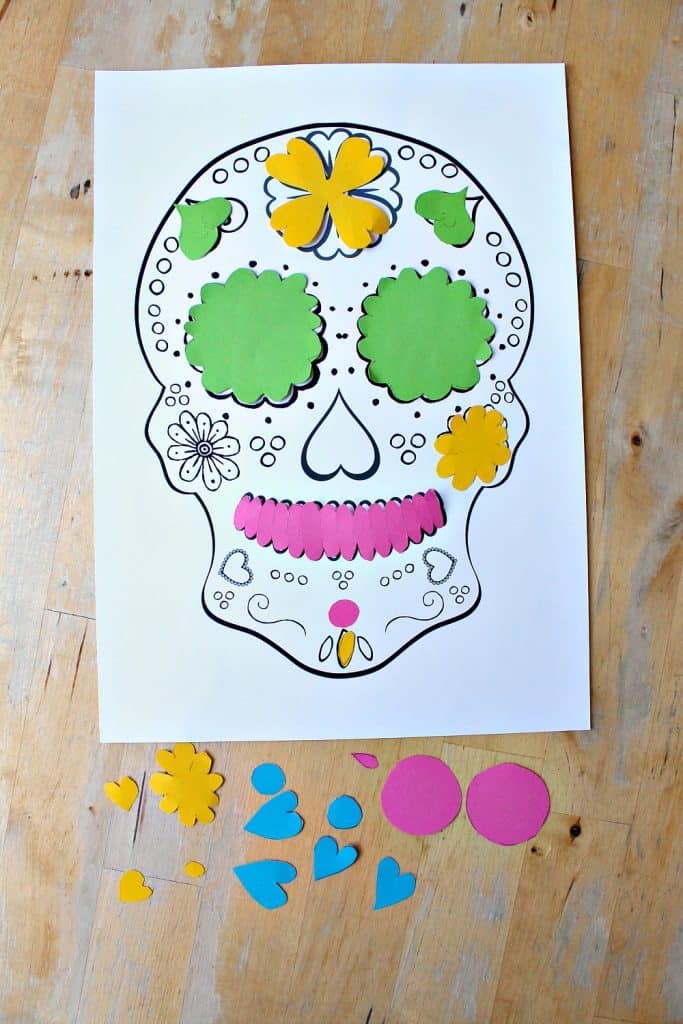 Start by cutting out a skull shape from white card. You can use the template from the Day of the Dead Unit lesson plans or draw your own.
Then you will need lots of different smaller pieces of paper/card that you can use to build up your sugar skull design. You can use the skull style guide the Day of the Dead Unit lesson plans to get ideas for how you want your skull to look or do a Google search for 'calaveras'.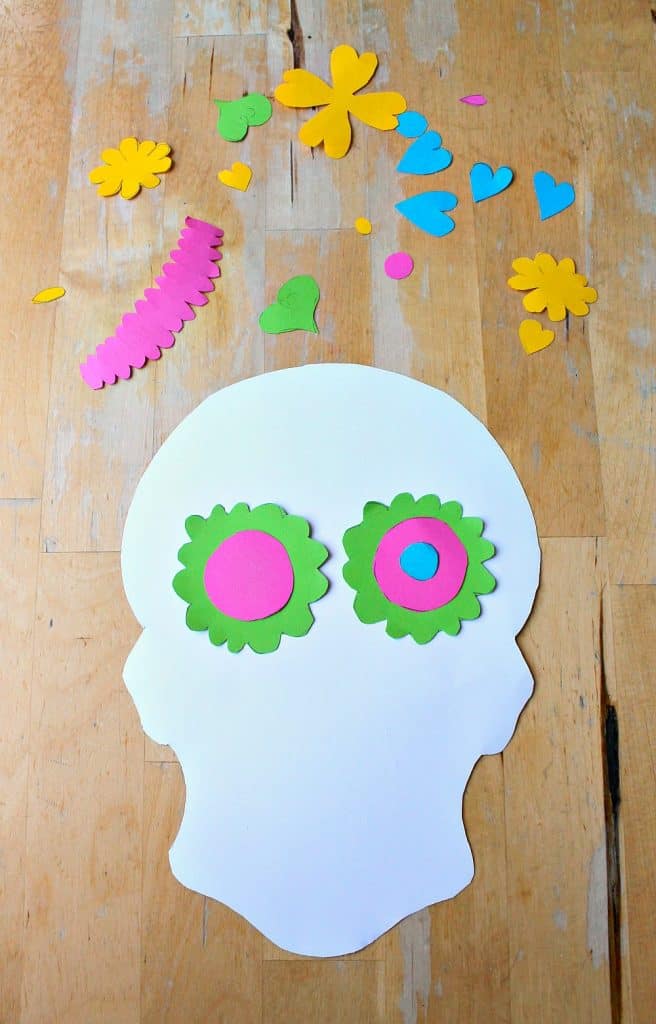 Depending on the age of your children and how independently they want to work you could:
:: Print the detailed skull colouring in page from the Day of the Dead Unit lesson plans onto brightly coloured paper and then cut out each eye, nose, mouth etc. to give you many individual pieces to work with.
:: Draw your own shapes (flowers, hearts, circles…) on a piece of coloured paper and use them to create your own unique designs.
You can offer pre-cut paper pieces to your children or have them cut out their own, depending on their scissor skills.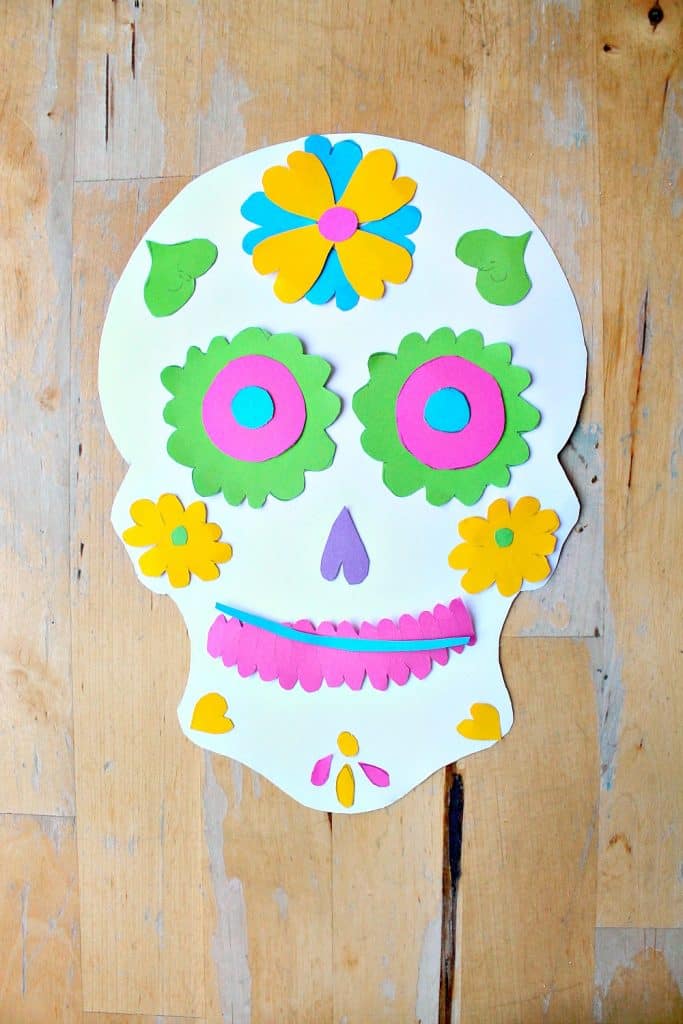 Once your paper pieces are prepared you can have fun decorating your skull. Play around with the shapes and colours, layering different paper pieces on top of others to create a face.
When you are happy with your finished look you can glue each individual piece of your collage in place.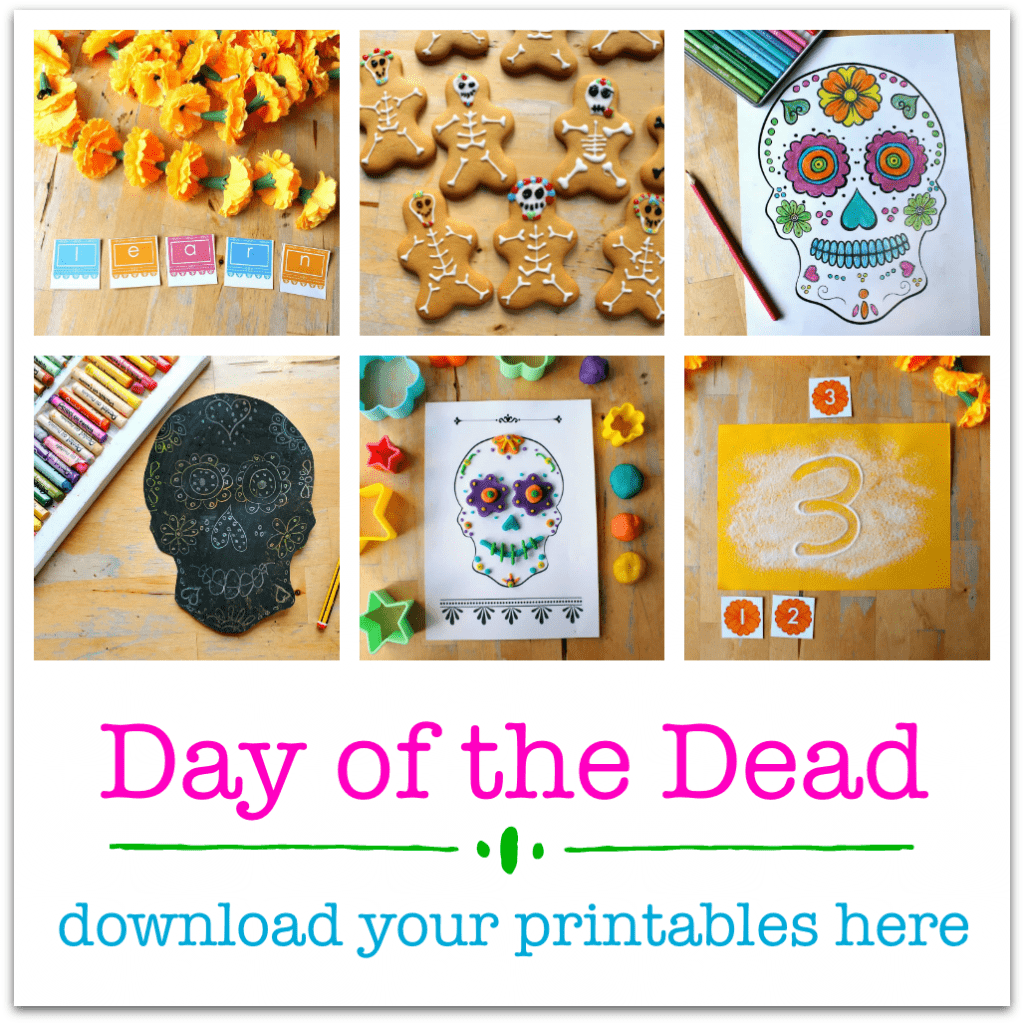 Download your Day of the Dead Unit
Let's raise our kids as knowledgeable, global citizens with a multi-cultural education. The Day of the Dead toolkit gives you everything you need to learn about this special festival.
With fun activities, lesson plans, and super useful printables you will transform your space into a celebration of the Day of the Dead through math, literacy, art, craft, sensory, food, and film.
:: over 35 pages of lessons, activities, and printables
:: a complete unit of Day of the Dead-themed math, literacy, arts and crafts, sensory, food and film
:: materials lists and bonus printables make it so easy!
:: everything planned for you, so you can enjoy it as much as your children do.
Click here to see more and get your kit.