Try these Day of the Dead math activities using our marigold numbers printable.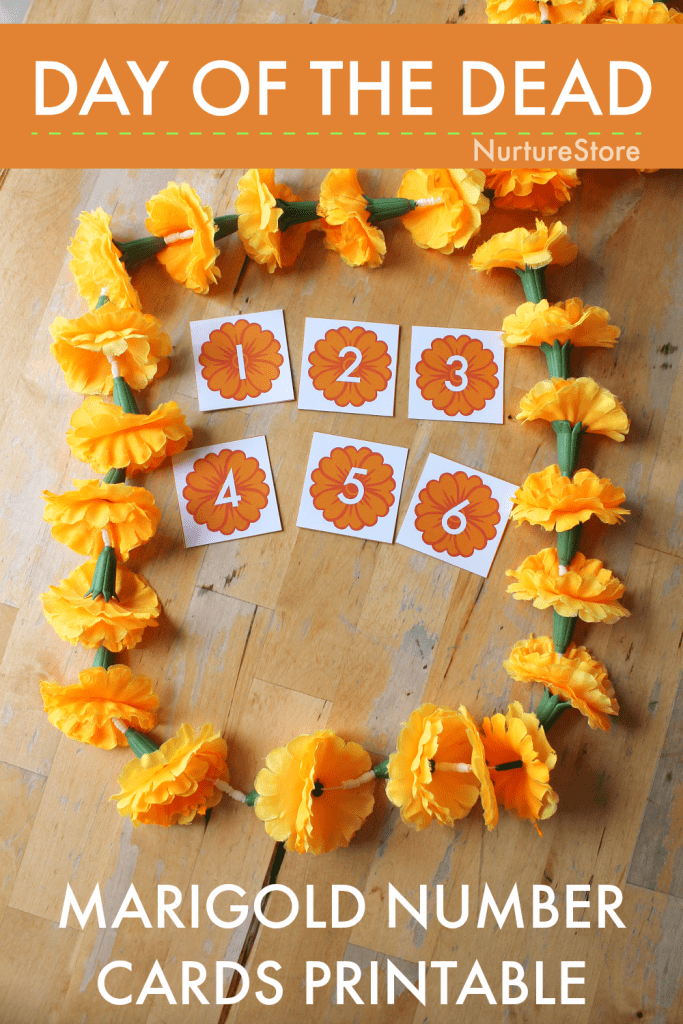 Day of the Dead math activities printable

Marigolds are one of the traditional decorations of the Day of the Dead. Use this marigold number card set for some fun math games.
This article is part of our Day of the Dead activities and crafts resources.
Materials needed:
:: marigold number cards from the Day of the Dead Unit lesson plans
:: scissors
:: yellow card or tray
:: salt or sand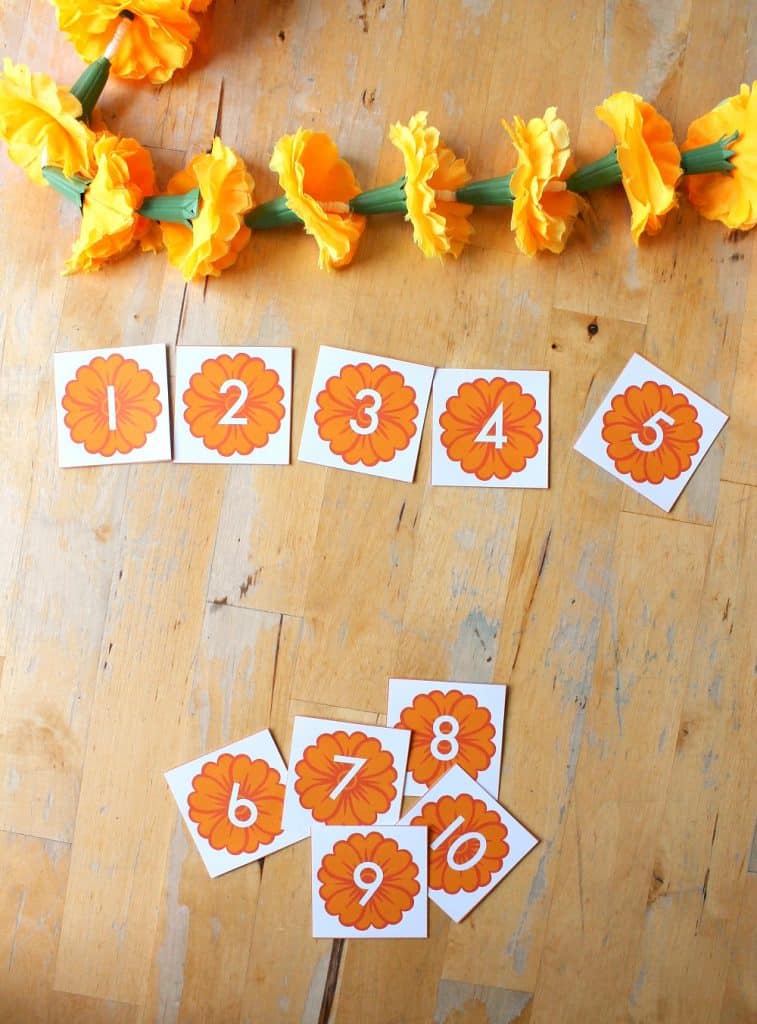 Print the marigold number set from the Day of the Dead Unit lesson plans and use them for Day of the Dead-themed math games.
Here are five ways to use them:
:: Hide the number cards around the house or yard and invite your children to treasure hunt to find them all. Line them up from small to big, or big to small, and count them out going up or down. You can peg them up to make a number line or use them with a salt/sand writing tray.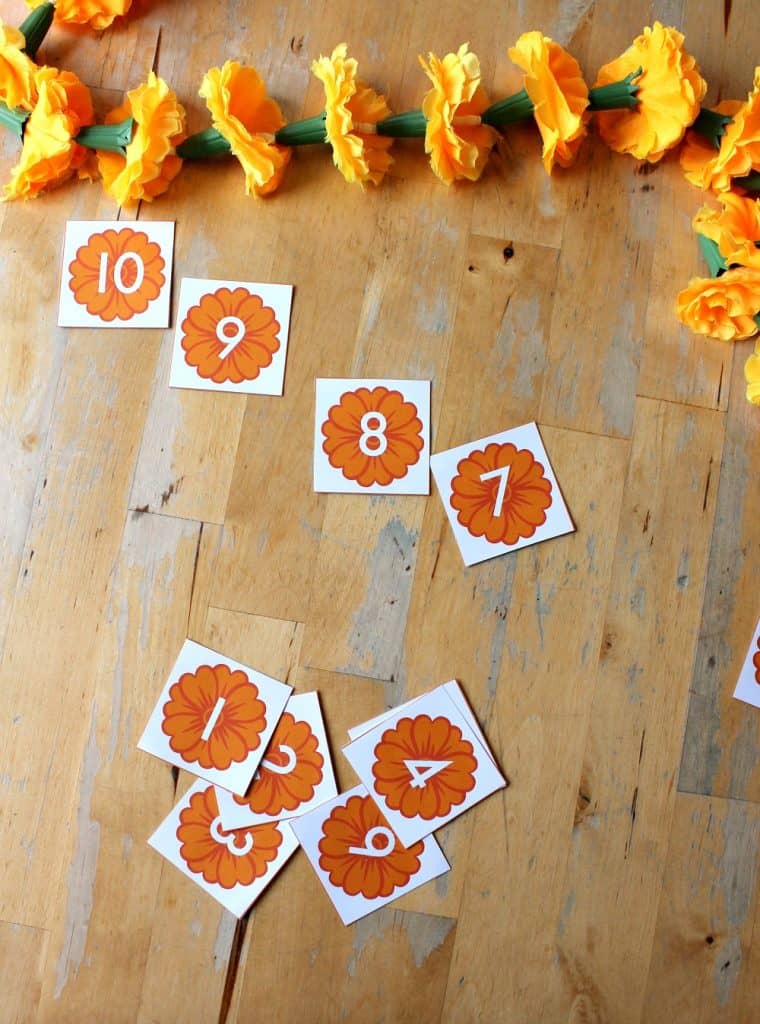 :: Hide the marigold cards in a sensory tub filled with sand or rice and let your children dig for them. Seeing numbers in their play helps children become familiar with them, however they are playing, and playing with numbers in the early years is as important as doing specific math lessons.
:: Print off two sets and play a matching game. Young children could simply work to spot the pairs. With older children you can play 'Memory': place all the flower cards face down and take it in turns to turn over two cards. If they match, you can keep them. If they don't, you turn them back over. The person who has the most pairs at the end of the game is the winner.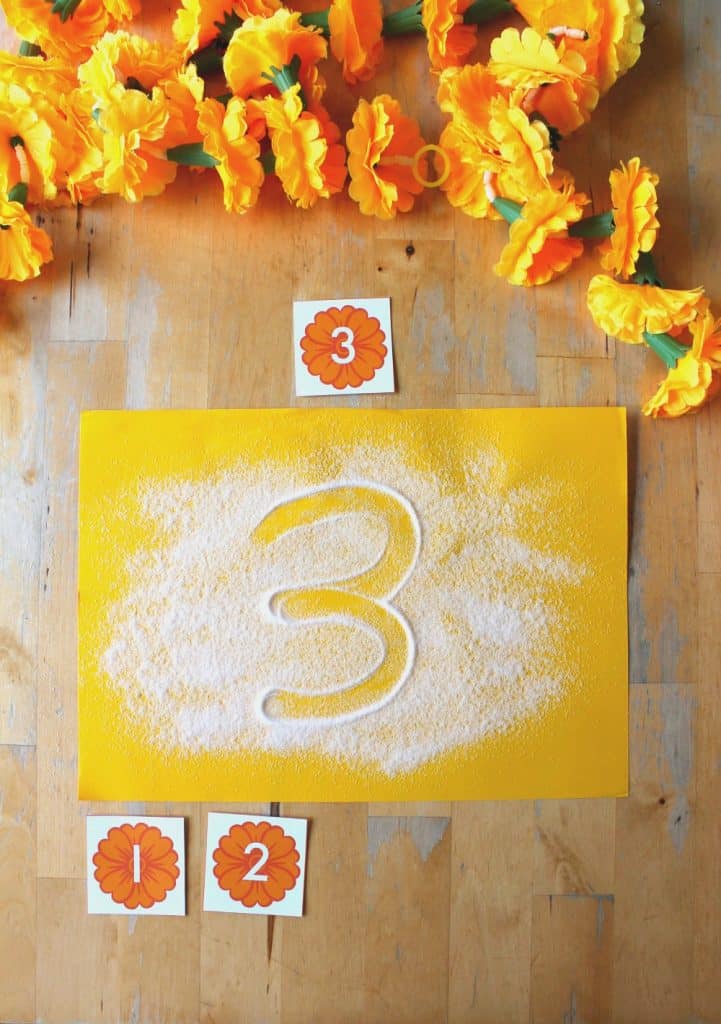 :: Use them to practice arithmetic, working on addition, subtraction, multiplication or division to suit your child. Children could use manipulatives such as buttons or pebbles to help them work out the answers: using real objects (even fingers) for as long as they need to is a good strategy for children to use. We need to understand the real principle of what we are doing before we can move on to doing sums abstractly, using only the digits rather than real things. Encourage your child to use objects for arithmetic for as long as they need to.
:: Use them as quick flashcards to practise facts your child has already learned. If your child knows their four times table, you can help them become faster at recalling the answers by having little practices often. Hold up a marigold card and see if they can tell you what four times that number is.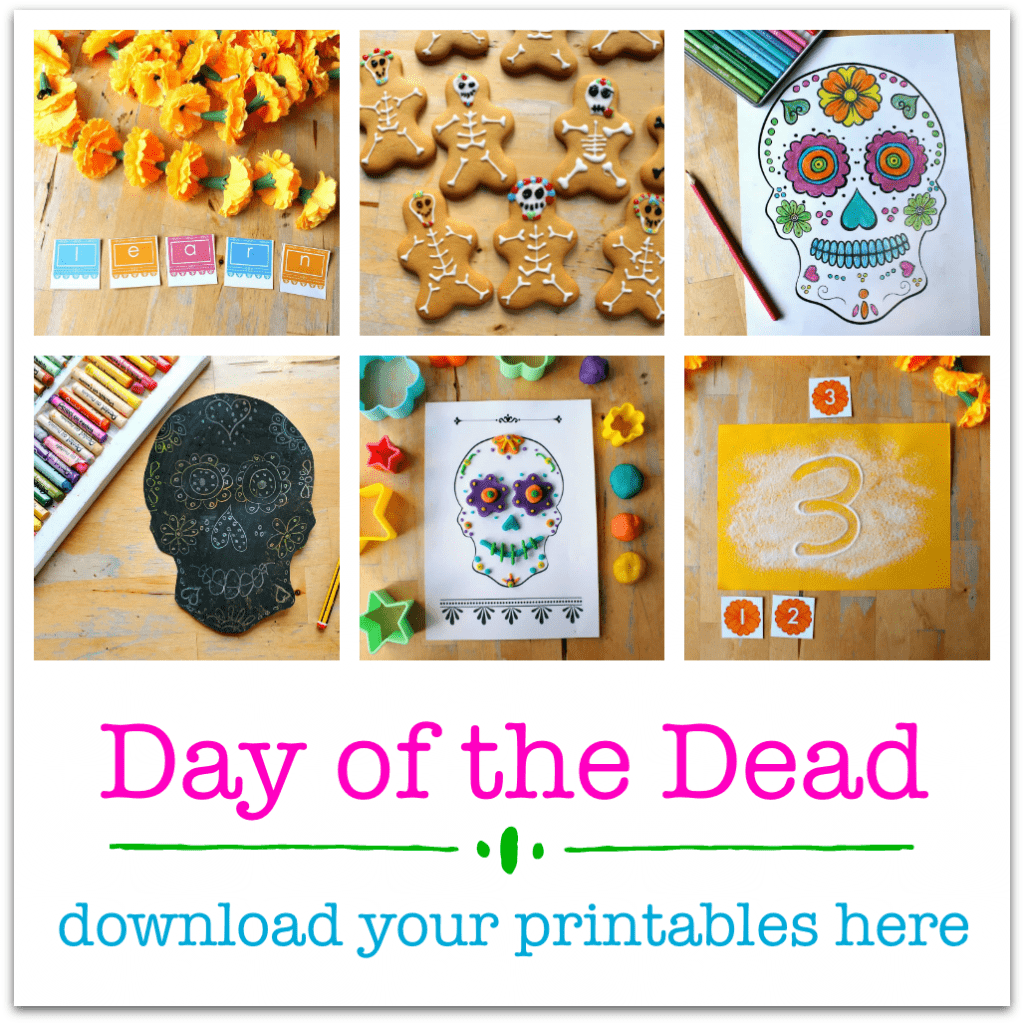 Download your Day of the Dead Unit
Let's raise our kids as knowledgeable, global citizens with a multi-cultural education. The Day of the Dead toolkit gives you everything you need to learn about this special festival.
With fun activities, lesson plans, and super useful printables you will transform your space into a celebration of the Day of the Dead through math, literacy, art, craft, sensory, food, and film.
:: over 35 pages of lessons, activities, and printables
:: a complete unit of Day of the Dead-themed math, literacy, arts and crafts, sensory, food and film
:: materials lists and bonus printables make it so easy!
:: everything planned for you, so you can enjoy it as much as your children do.
Click here to see more and get your kit.