Here's a fantastic outdoor art idea that's perfect for
forest school
. We're using natural materials found in the forest to make clay faces on tree trunks.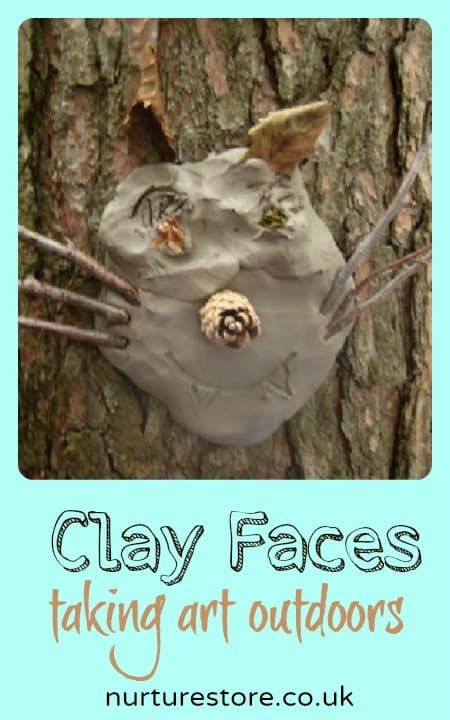 How to make clay faces on tree trunks
The forest provides and abundance of natural materials that we can use for a forest school art lesson.
Here's an idea from a workshop run by Barefoot Ceramics at the Just So festival: tree trunk clay faces.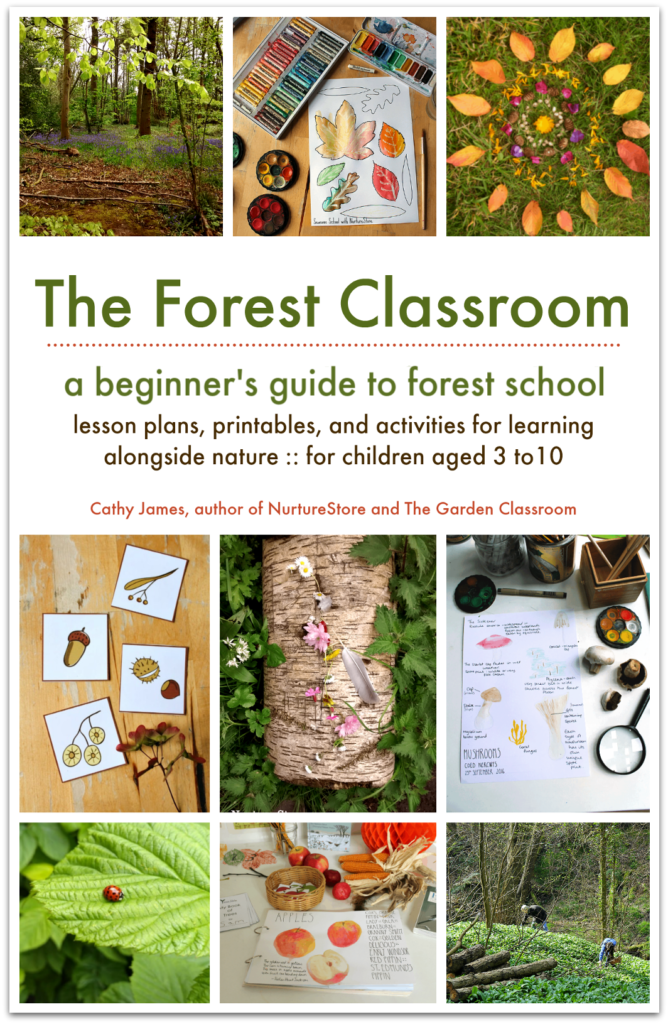 Ready-made forest school lesson plans
Have you got your copy of The Forest Classroom yet? It is the perfect beginner's guide to running a successful forest school. Download your forest school guide here.
A forest classroom is a place of adventure, discovery, and imagination. It can also be a wonderful place to learn about math and science, explore art and crafts, and develop language and social skills.
The Forest Classroom is a practical guide which will show you how to engage your children in fun and educational forest-school activities.
These ready-made forest school lesson plans are suitable for forest school leaders, teachers, childcarers and parents with children aged 4 to 10, to learn in a forest, school nature area, local park or your own backyard.
Get your copy of The Forest Classroom here and you'll be ready to head straight outdoors and enjoy teaching, using our ready-made lesson plans.
---
Materials needed
:: natural clay (or play dough if you're working indoors)
:: natural materials such as leaves, twigs, pine cones and needles, seeds, bark
:: trees!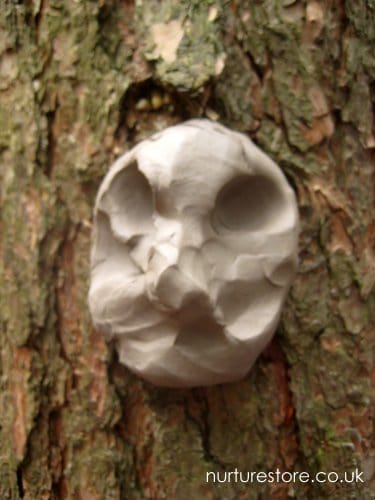 Begin by gathering natural art materials from the forest floor.
Make sure your children know what is safe to gather and then have them collect a selection of materials to use as loose parts to make their clay sculptures.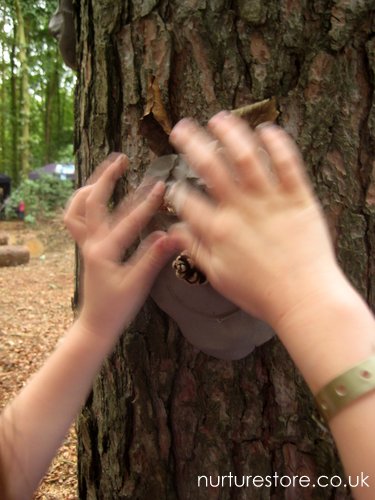 Give each child a chunk of natural clay and get them to knead it to soften it. This is a wonderful exercise to develop hand and wrist strength.
(If you're working indoors, you can use play dough as an alternative to clay.)
Then find a good tree and firmly press your clay on to the bark of the trunk. Use your fingers to form the clay into the outline of your sculpture's face. You might build the shape up to create a nose, chin, and ears.
You might know straight away what face you want to make, or you might play with the clay until it begins to form into a face of its own.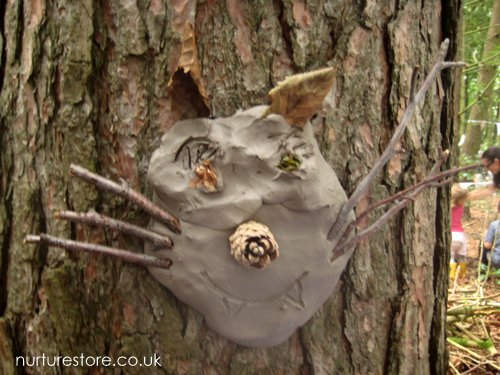 Use the natural materials you have gathered from the forest floor to add details to your clay face.
You can use sticks, fir cones, leaves, and pine needles.
You might use a stick to draw marks into the clay.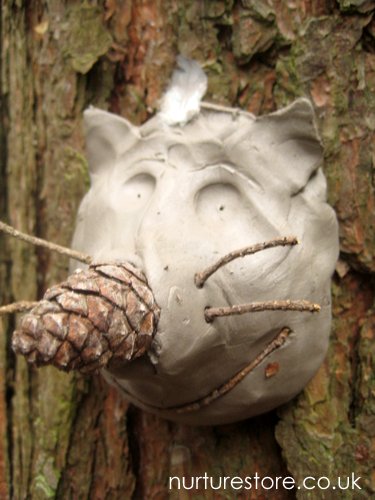 You can create friendly faces or scary ones.
Maybe you'd like to make an animal?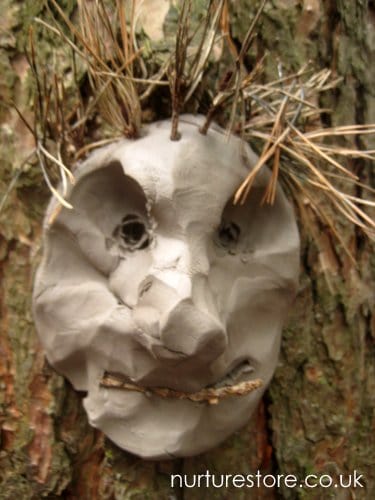 Go on a walk around your forest art gallery and take a look at all the clay faces your group has created.
As we're using all natural materials, the sculpture can be left to return to the forest floor once the wind and rain have done their work on the sculptures.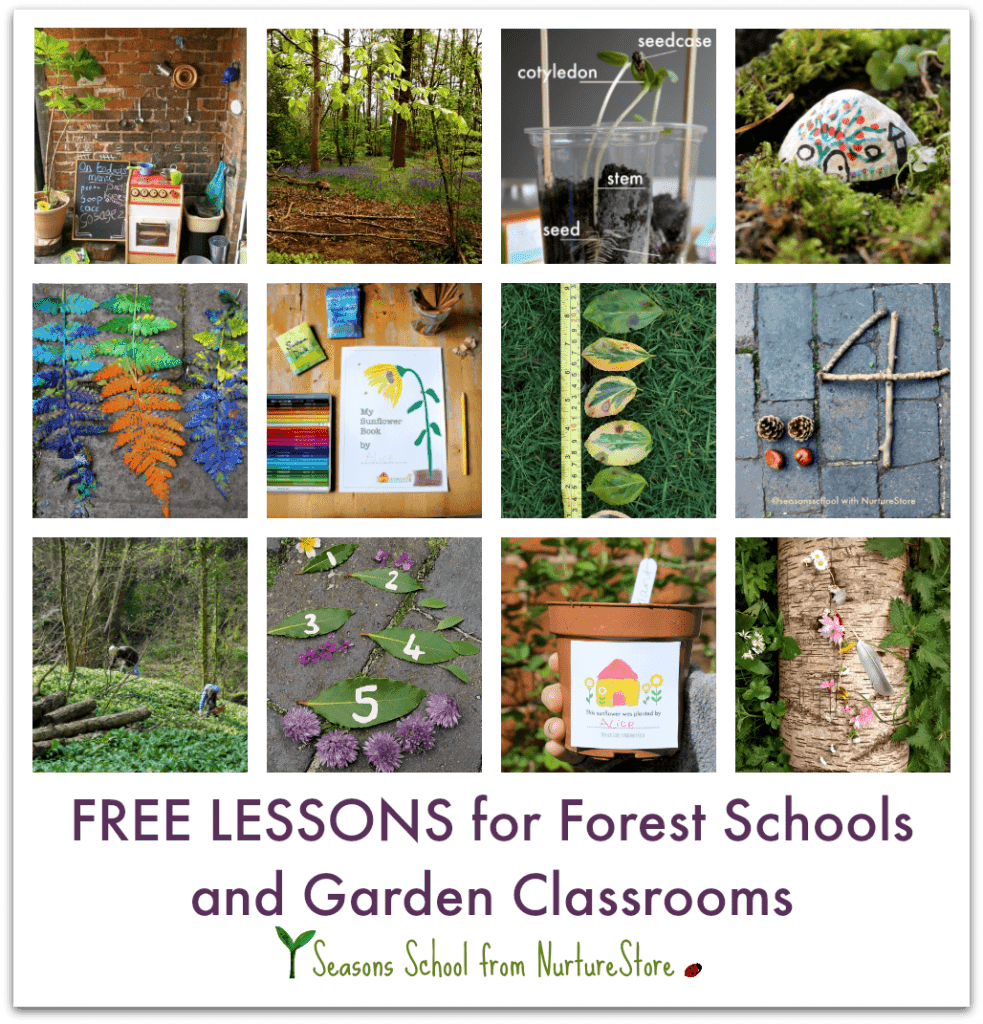 Free Forest School and Garden Classroom resources!
Join my weekly email service and I'll send you FREE printables, lesson plans, and activity ideas that you can use with your children in your forest school and garden classroom.
Seasons School is NurtureStore's year-round program of living and learning with nature. Our activities and resources focus on hands-on, nature-based learning that connects children with the natural environment.
If you're looking for nature study lessons, arts and craft projects, campfire recipes, foraging ideas, outdoor math and literacy activities, outdoor games, and ways to explore forests, gardens, and outdoor spaces - think of NurtureStore as your forest fairy godmother!
Whether you're in a forest school or outdoor classroom, running a school gardening club, bringing nature lessons into your class, home educating with nature, or wanting to connect with the great outdoors at the weekend, you will love the Seasons School ideas.
Pop your email address into the box below and I'll send you your free resources.
---
By subscribing, you consent to our use of your personal data as per our Privacy Policy, which includes agreeing to receiving interest-based email from us.
---