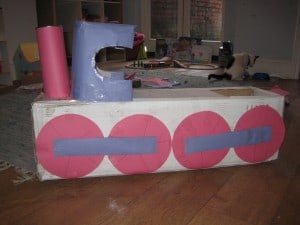 Got a long cardboard box? Here's how to transform it into a train, for lots of role playing fun.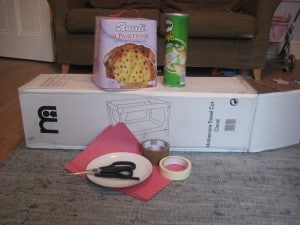 We used: a rectangular cardboard box, a Pringles tube, a panettone box, some coloured paper, sticky tape, scissors, a craft knife, a small plate, a felt tip pen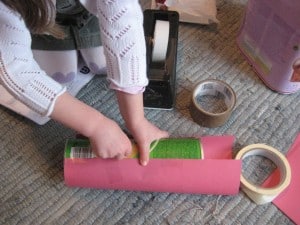 Wrap the tube in coloured paper. We used sticky tape throughout for all out sticking. You could use glue and could also paint the train instead, but then you're going to have to wait for it to dry – and 3 year olds need instant gratification!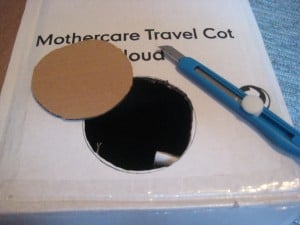 Place the tube where you want your chimney to be and draw round the bottom with your felt pen. Then cut the circle out with a craft knife (grown-ups only, of course).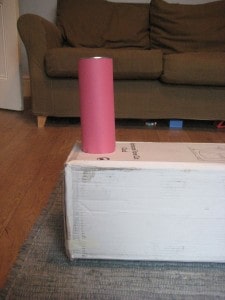 Poke the tube through the hole and you have your chimney.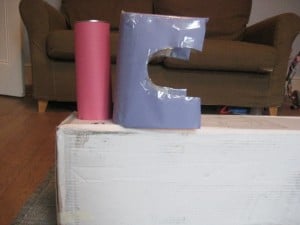 Cut your other box into the shape of the cab, wrap in coloured paper and stick onto the train with sticky tape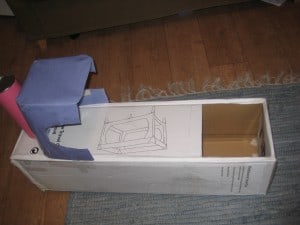 Using the craft knife cut out a square flap to make a carriage for storing cargo and passengers. make sure you leave enough room between the carriage and the cab for the driver to sit. (We discovered later that my daughter fits inside this carriage nicely!)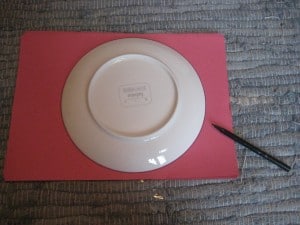 Now draw round a small late and cut out some circles from  coloured paper.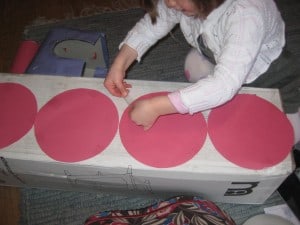 Stick these along the sodes of the train to make the wheels. Count tham as you go along and talk about what shape they are.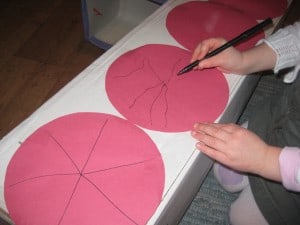 Adding spokes onto the wheels is a good opportunity to practice pencil skills.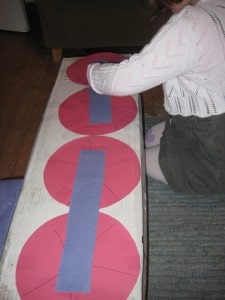 Link up the wheels with a different coloured strip of paper . Talk about how this rectangle shape is different to the wheels.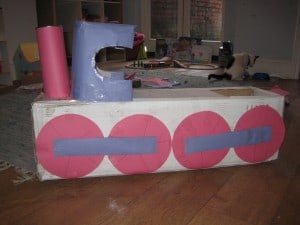 All aboard! Ready to roll! Choo choo!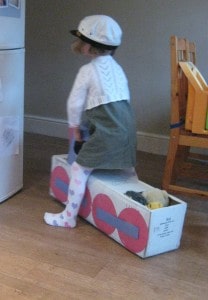 Add some props to extend the play possibilities – a drivers hat, some passengers, some parcels to deliver.
You can introduce some letters and numbers into the play by making signs for the stations you visit. How about making a train timetable and some tickets too?
We've been doing some train inspired art and maths play too – come back and see the next post to have a look.
Happily shared with Today's Creative Blog.

and