Christmas is coming and I don't know about you but our focus this year is on a simple, cosy family celebration.  I'd like to encourage my girls to think about other aspects of the season, rather than just seeing Christmas as a time when they get lots of presents.
One way we do this is by having an alternative Advent calendar.
The basic idea is that each day in the run up to Christmas Day the girls get a festive task to carry out – which might include decorating the house, taking part in a family activity or doing something to benefit someone else.
We have a family advent calendar which we re-use every year which has little felt pockets. In each pocket I put a little chocolate for B & L and a slip of paper with their task written on.
I plan simple tasks for school days and bigger projects for the weekend. Last year we included making an angel for the top of our tree, baking stained glass cookies to share with our  neighbours and making a winter feast for the birds in the garden.
You can see all our advent activities from last year if you'd like some more ideas.
By using this alternative advent calendar we had a wonderful Christmas celebration which didn't cost a small fortune and encouraged the girls to think about other people.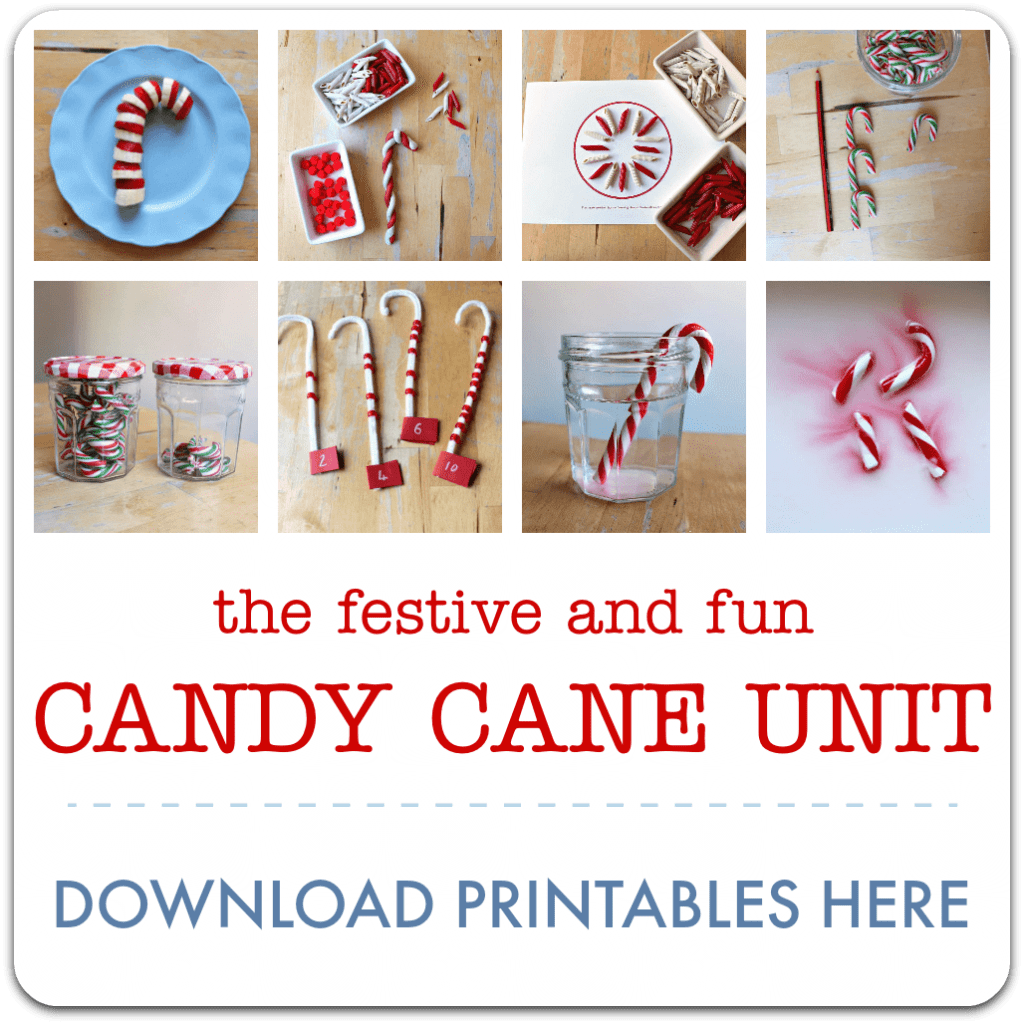 Download your complete Candy Cane Unit
A super fun and festive unit of learning! This kit gives you everything you need to teach an engaging program of activities all based around candy canes. With ideas for math, literacy, science, play, sensory, arts and crafts your children will love learning all through the holiday season.
:: over 60 pages of lessons, activities, and printables
:: a complete unit of candy cane themed math, science, literacy, arts and crafts, sensory, and play
:: materials lists and bonus printables make it so easy!
:: everything planned for you, so you can enjoy it as much as your children do
:: fun and festive, and packed with engaging learning
:: created with children aged 4 to 8 in mind
Click here to get your copy of the complete Candy Cane Unit.