QUICK RESOURCE >> Download your ready-made Nativity Unit here
Christmas is coming and I don't know about you but our focus this year is on a simple, cosy family celebration. I'd like to encourage my girls to think about other aspects of the season, rather than just seeing Christmas as a time when they get lots of presents.
One way we do this is by having an alternative Advent calendar.
The basic idea is that each day in the run up to Christmas Day the girls get a festive task to carry out – which might include decorating the house, taking part in a family activity or doing something to benefit someone else.
We have a family advent calendar which we re-use every year which has little felt pockets. In each pocket I put a little chocolate for B & L and a slip of paper with their task written on.
I plan simple tasks for school days and bigger projects for the weekend. Last year we included making an angel for the top of our tree, baking stained glass cookies to share with our neighbours and making a winter feast for the birds in the garden.
You can see all our advent activities from last year if you'd like some more ideas.
By using this alternative advent calendar we had a wonderful Christmas celebration which didn't cost a small fortune and encouraged the girls to think about other people.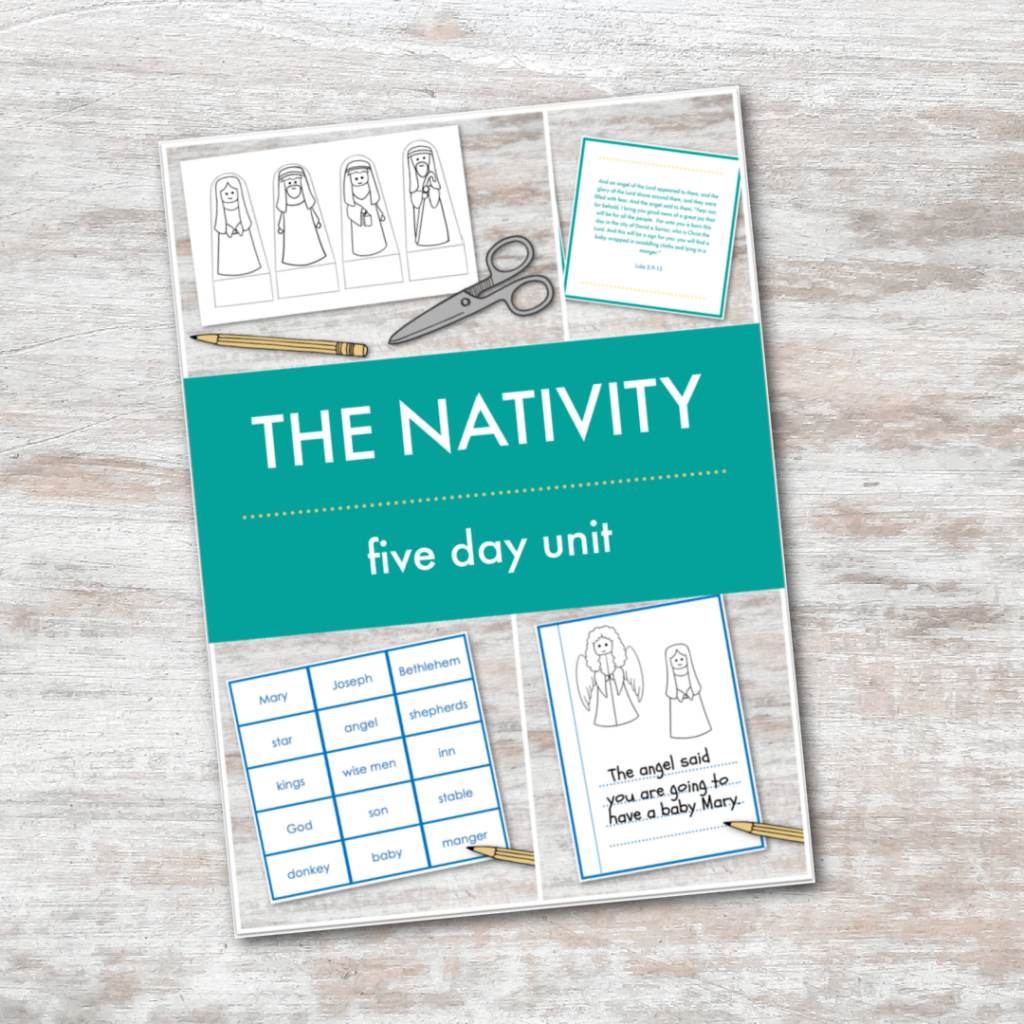 Download your ready-made Nativity Unit
Download the Play Academy's ready-made Nativity Unit and you'll have everything you need to lead a set of activities to introduce your children to the Nativity story.
This Unit includes artist-drawn puppets/colour-in nativity scene characters and printable Bible verse cards, that your children can use year after year.
In this Nativity teaching unit your children can:
:: learn about the Nativity and create their own Nativity book or small world scene using colour-in puppet / nativity scene characters
:: learn about Mary and Joseph's journey, and explore junk modelling
:: learn about the shepherds role, and explore loose parts
:: learn about Jesus' birth
:: learn about the three wise men, and complete their book / re-tell the story in their small world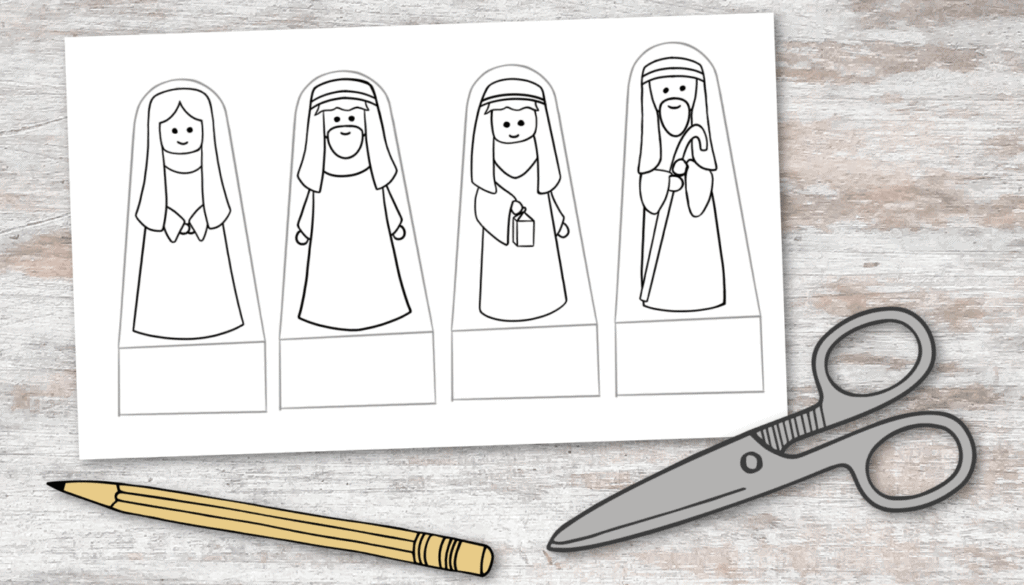 Bonus Nativity thematic unit printables
The Play Academy's thematic units come with practical printables that make the lessons more engaging for your children and easier for you to teach.
No need to go searching for printables to accompany your lessons, they're all included when you download your chosen unit.
In this Nativity Unit you'll receive these bonus printables:
:: My Nativity Story book to write, colour and complete to tell the Nativity story
:: a set of artist-drawn My Nativity Puppets to colour, cut out and use to re-cap and act out the Nativity story
:: Nativity Vocabulary Cards to recap and consolidate learning
:: Nativity Bible Verse Cards to read, narrate your own acting out of the story, and perhaps to memorise
How to download this Nativity thematic unit
You can download this unit along with over 50 more from NurtureStore's Play Academy.
If you are already of the Play Academy, you can download this unit straight away from our Library here.
If you are not yet a member, find out more and choose your first unit here. Your teaching is about to get a whole lot easier!