Fill your winter with colour!
I'll guide you through four weeks of beautiful and fun art projects that you can enjoy with your children. At home or at school, these process art projects will give you an interesting framework of activities that you can weave into your weeks, so your children are engaged, creating and enjoying themselves all through art. See more details of Art Spark here.
---
To round off our owl series, here are 30+ great owl activities, including owl crafts, math, science, art, language and games.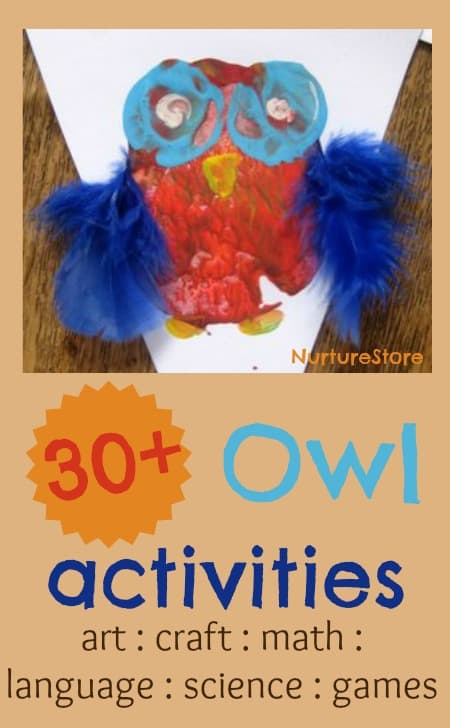 30+ owl crafts and activities
Art and crafts
Owl mosaic

(& lots of other resources)
Owl math games
Reading and writing
Owl-themed name games

(with printable upper and lower case letter cards)
Owl activities

Nurture art with the Art Spark resources!
My Art Spark resources will give you everything you need to start a joyful art practice with your children. There are two new ebooks and an online art course for your family or class. Use them and you'll be bursting with enthusiasm and ideas that will help you make art happen. Click here to see more.