These stickers tales are lots of fun! They help children learn how to write a story and can give a great spark to their imaginations. I find they are especially good for reluctant writers and kids who love to draw. Here's how we use stickers to write a story and make our very own books.

How to write a story :: sticker tales!
A sticker tale set is easy to put together. I use a box from our junk modelling supplies and fill it with: paper and card folded into simple little books, a set of stickers and a pot of pencils for writing and drawing.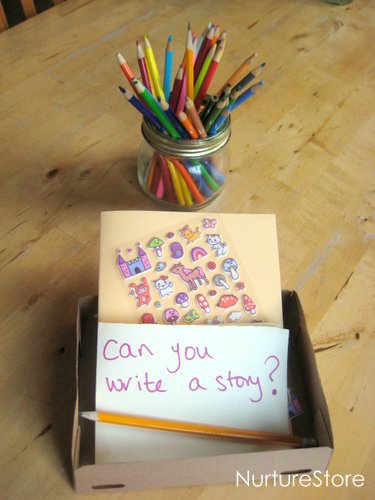 In our house, the addition of stickers makes invitation to write a story irresistible! The little books are easy to make too. We often use zig zag books or French folds to make ours, or try this easy DIY book from Imagination Soup. Keeping the books small seems to be a another trick to making them a hit.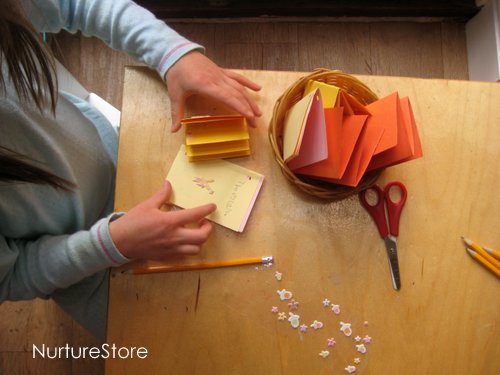 The stickers work as great story prompts, especially if your set features your child's favourite things, and peeling them is in itself great practice for fine motor skills. With little books, no-one feels daunted by a whole blank page to fill, and encouraging lots of drawing with just a few sentences means they can enjoy the whole process, rather than have it feel like hard work.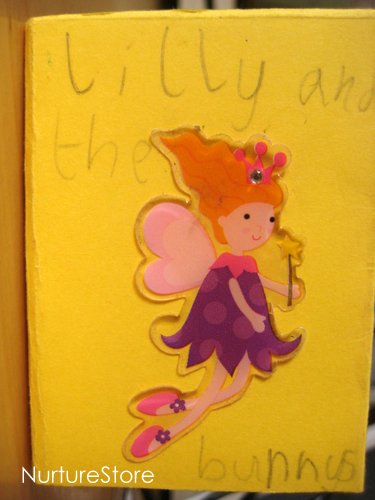 These little books let children learn all the different aspects of how to write a story. With front covers…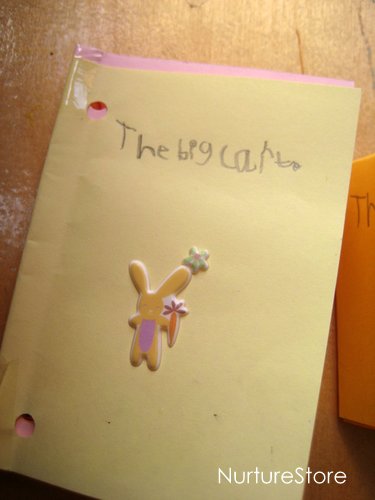 with great, intriguing titles….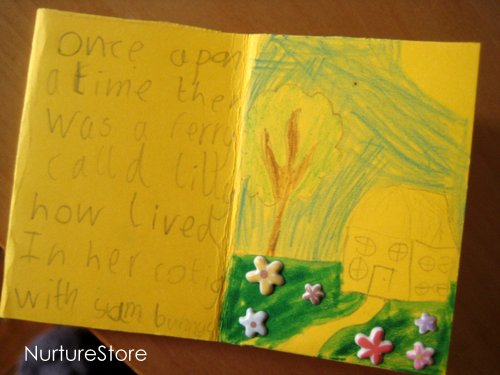 a beginning to set the scene…..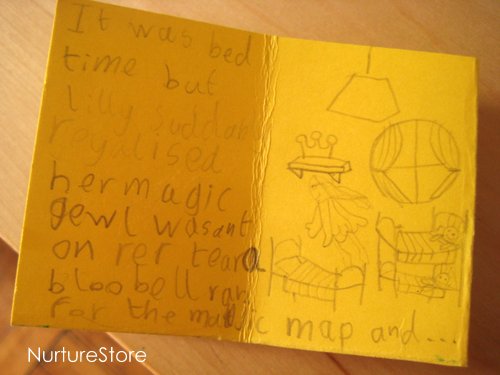 a middle, containing a problem or a challenge….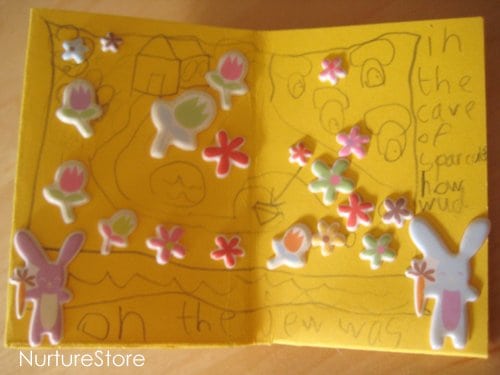 and an end to round off the tale.
We keep our stories in a special section of our bookshelf dedicated to home made books, and we read them aloud to each other just as we do other books from our library. The children especially love it when someone else picks one of their stories to read, and I think that gives them a lot of extra encouragement to try writing more.
More ideas for kids' writing
 Wonderfarm is a fabulous blog, full of ideas for developing your children's writing.
And take look at my A-Z of how to write for lots of other fun and creative ways to write a story.

Nurture art with the Art Spark resources!
My Art Spark resources will give you everything you need to start a joyful art practice with your children. There are two new ebooks and an online art course for your family or class. Use them and you'll be bursting with enthusiasm and ideas that will help you make art happen. Click here to see more.