Here's a cute and easy pumpkin craft for preschool that is great for practising scissor skills.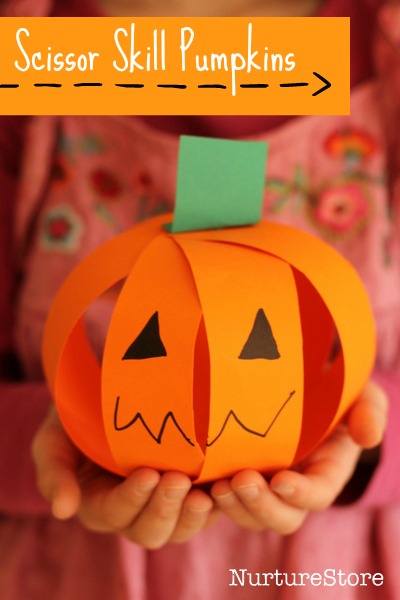 Simple pumpkin craft for scissor skills
We don't often do follow-the-steps crafts around here as we prefer more child-led art projects, but sometimes a cute craft is just the thing – a fun way to work on a particular skill. This time the focus is on scissor skills, using this cute little pumpkin craft as a way to practise cutting along a straight line.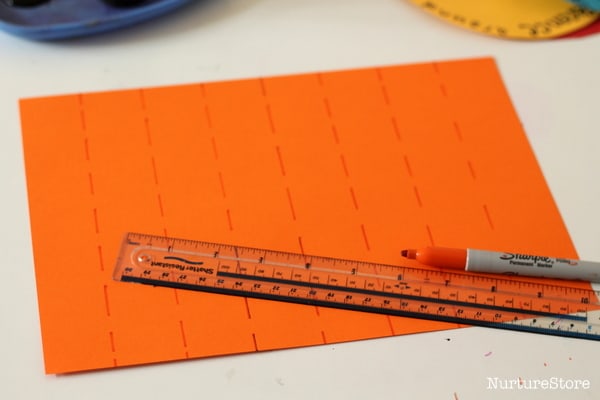 To make this little pumpkin, you'll need a piece of orange card. Use a ruler to mark out eight strips, using a dashed straight line to show where your child needs to cut. If you use a darker orange marker pen you'll be able to see the lines to cut them, but they won't show every much in your finished craft.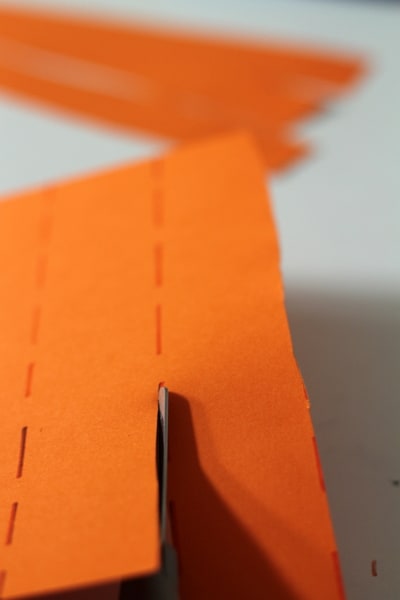 Then let your child have a try cutting along the lines. You can make it easier and safer by using a child-sized pair of scissors that have a rounded tip to the cutting blades. Using card rather than paper will help too, as it will hold its shape more as your child cuts along.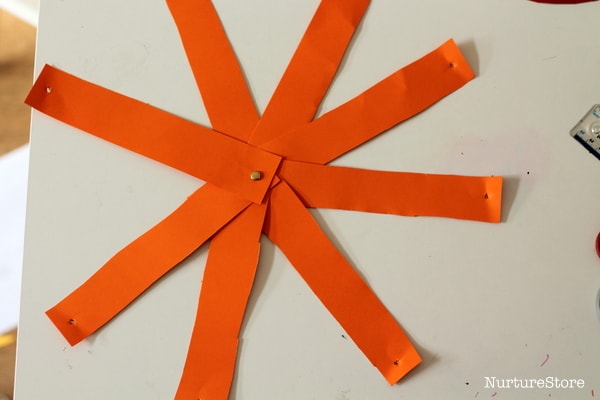 Cutting out all eight strips gives you plenty of practice. The edges don't need to be perfect – your pumpkin will still look great with a few wobbles, so encourage your child to have a try.
Once cut out, place your card strips in this circular arrangement, and hold them together using a split pin. Your child might find it easier if you poke through the ends of all the strips with a sharp pencil or craft knife first, and then your child can thread the pieces on to the split pin. This in itself is a great work out for fine motor skills.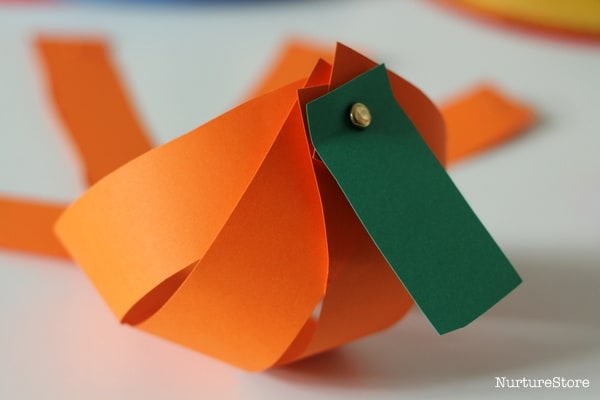 Then you need to repeat this threading, gathering together all the opposite ends of the strips of card to form your 3D pumpkin shape. Use a second split pin to hold them in place, adding a piece of green card on the top to make a stalk.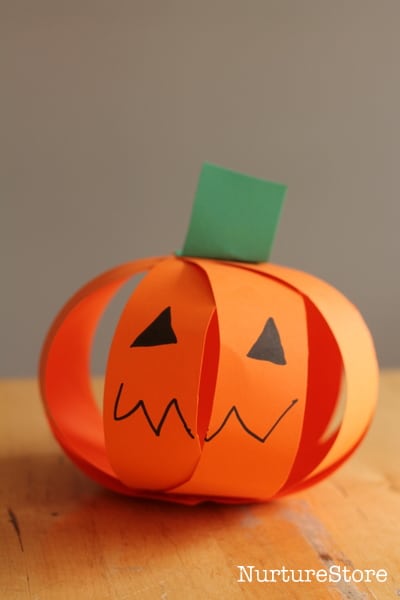 Your child can then add their own Jack-o-lantern design on the outside of the pumpkin, making it as friendly or as scary as they like.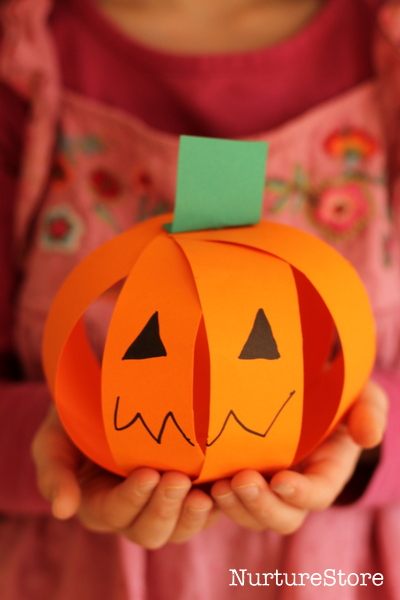 The best resources for 2 – 8 years olds
We have a special collection of resources for 2- to 8-year-olds with hands-on play and learning ideas covering math, science, language, sensory and imaginative play, art and more. Access all the resources – including a great set of printables – here.