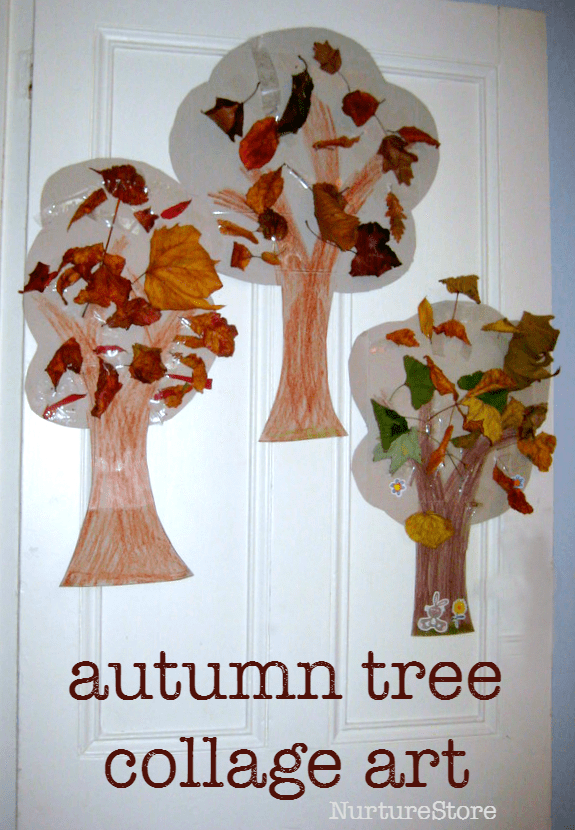 The falling autumn leaves provide a great free resource children can use to make their own trees. First, enjoy a walk outside collecting a variety of leaves – taking time to notice the different shapes, colours and textures. Do the children know the names of the trees each leaf is from? Which leaf is the biggest? Can they find one smaller than their hand?
Autumn tree collage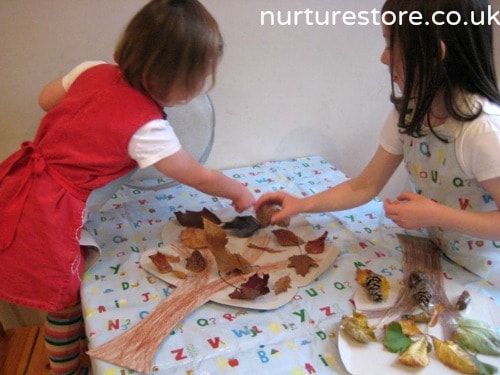 When you get back home the children can stick the leaves onto a tree shape cut from thick paper or card. In nature, a tree usually has leaves of one narrow colour group (just red leaves or all shades of yellow for example) so you could get the children to sort the big pile of leaves into colour groups first – a good 'classification' exercise which encorages them to practise their grouping skills – or you could let them go for it and use which ever colours appeal to them. The finished trees make a wonderful backdrop to an 'Autumn' wall display.
Download our creative learning resources
Fill your year with hands-on, creative learning with our Learning Through Play Resources.