My girls are 11 and 14-years-old and huge fans of the Just So Festival. My elder daughter says it's only second to Christmas in the Things She Looks Forward To All Year. So when they asked us if we wanted some free tickets to come and camp at this summer's festival we jumped at the chance. We've been guests of the festival for a few years now, and my two consider themselves to be Just So experts. We're often asked what the festival is like for older children, so here are our thoughts on why the Just So is just so good for tweens.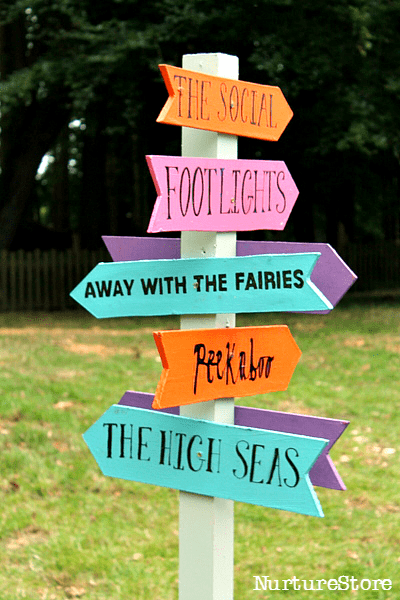 What's the Just So Festival like for older children?
In a word: magical. It's like falling down the rabbit hole with Alice and finding yourself in a wonderland of forest and fairies, music and madness, theatre and thrills. The festival is packed with a huge programme of events over three days, but the site is arranged into zones, so everything feels personal and friendly. There's such a mix of shows, bands, hands-on activities, workshops, storytelling, theatre, arts and dressing-up that you will find yourself spoilt for choice whether you have a little pirate, fairy, or explorer. Now my girls are older we planned our programme to take in activities that seemed well suited to the tween gang.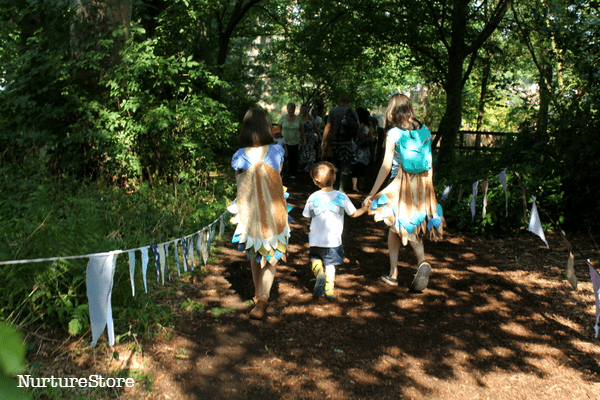 Why the Just So Festival is great for older kids
Here's what my girls love best about the festival:
:: There's a brilliant range of events. Highlights for my two have been the tightrope walking workshop, capoeira, learning how to twirl and juggle poi, meeting author Abi Elphinstone, dressing up in their homemade costumes and leading the Owl Tribe in the tribal tournament, and comedian James Campbell, 'the only stand-up comedian for children in the known universe'.
This year the festival has a new The Week Junior Forgotten Courtyard area especially for older kids (8+), with a range of challenging and exhilarating workshops, provocations, debates and talks. I'm pretty sure my girls are going to be there all weekend!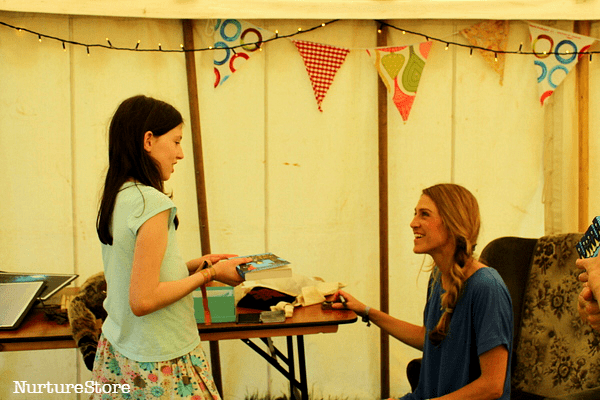 :: You get to stay up late! The festival has such a lovely atmosphere at night, when all the fairy lights come out. You can hang out in Footlights listening to the bands, toast marshmallows around the fire in the Spellbound Forest, sit out on the field and watch the evening shows, or, if you can persuade your mum, go to the Midnight Feast.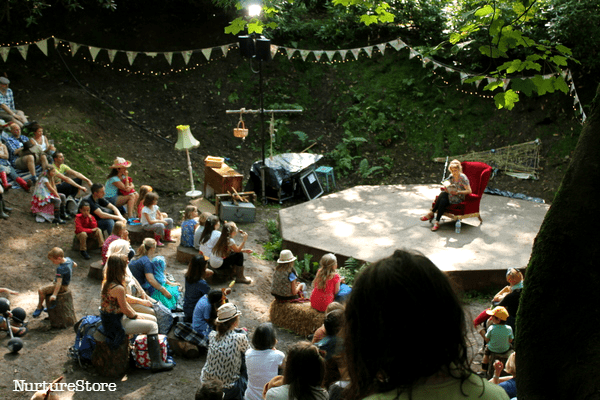 :: Camping with friends is fun. The campsite is close to the main festival, but in an area where there's loads of room to spread out. This makes camping in groups much easier, and the kids love meeting up with friends and family.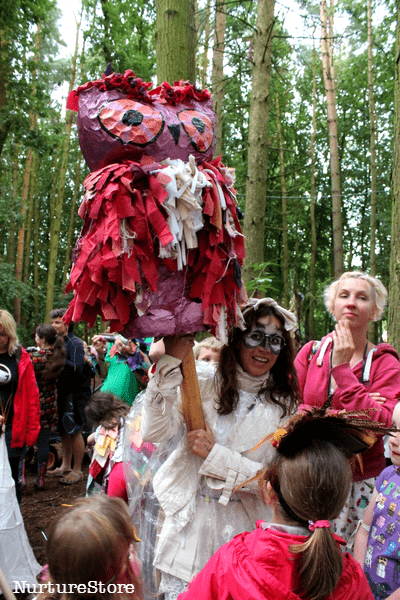 :: You can explore by yourself. The site is arranged into zones including High Seas and Away with the Fairies. Armed with a map, my girls were familiar with the layout and begging to go off by themselves. I feel the site is cosy and friendly enough to give the girls some freedom. At this age they want, and need, to begin taking some safe steps towards independence and it was a really good balance to set up an 'adult camp' in one of the magical areas and give the children some freedom to enjoy the activities in that space with a bit more freedom.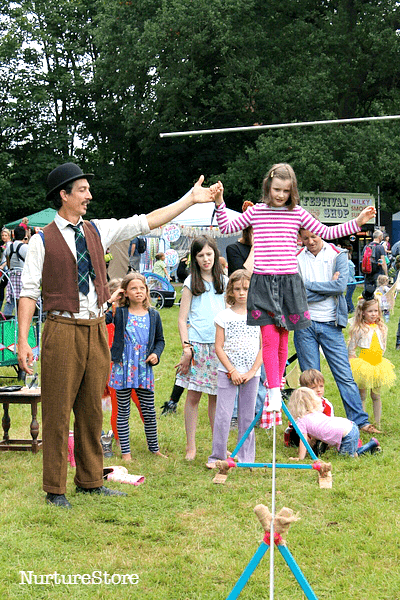 :: It provides inspiring role models. My girls loved talking with author Abi Elphinstone and coming away with ideas on how they can become authors, and getting ideas on how their love of art and theatre can lead into all sorts of interesting jobs.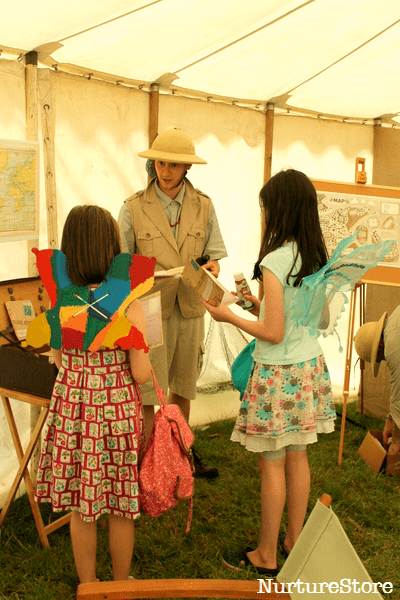 :: Older children can get even more from the actors and activities. My two have more confidence now to interact with the players and performers, asking questions, joining in, becoming part of the show.
:: You can buy your own food. We do breakfast at the campsite and bring snacks for each day, but every night we head to The Social for festival food. My girls LOVE being given some money to go and get their own meals. Oven-baked pizza, flat breads, pancakes with Nutella, yummy fish and chips: what will they pick tonight? Then it's into the barn to hang out with friends, listen to the bands, and enjoy the feast.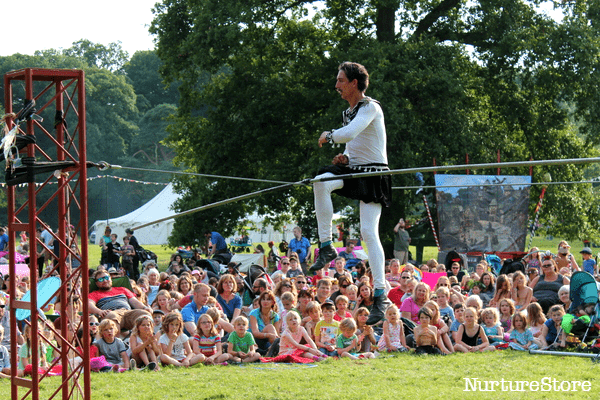 :: It actively welcomes all children. The festival offers a range of features for children with disabilities or specific needs, from an accessible camping zone to notes in the programme to help you pick events to suit your child's specific needs, likes and dislikes.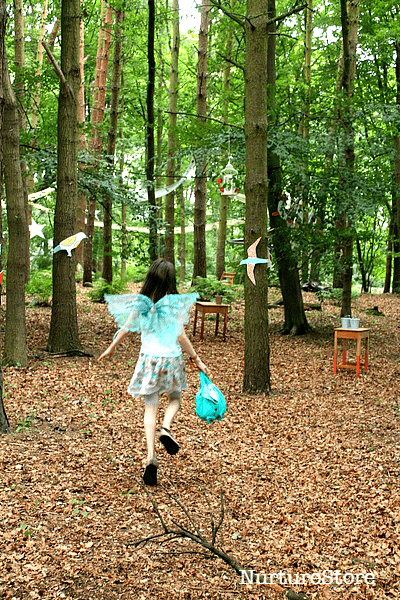 :: Most of all, it's a reminder for older kids and adults that imagination, creativity, fun, silliness and play are the stuff of life – not something to leave behind in early childhood. I never went to events like this when I was a child – were there any? – and I feel the creative part of me was, for a time, switched off by the way school changed through my tween and teenage years. It makes me so happy that events like the Just So keep the magical alive for my kids.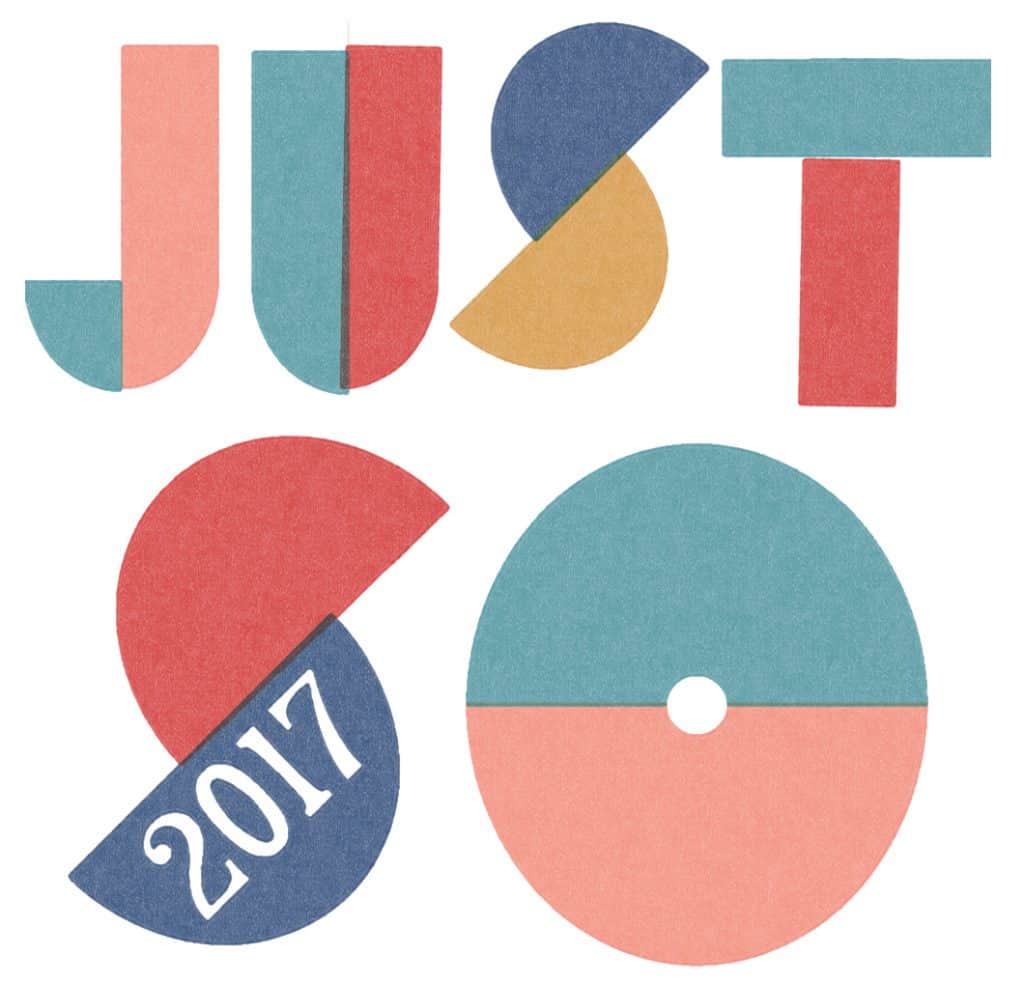 Less than a month to go!
The Just So Festival 2017 will run from 18 – 20 August 2017. Tickets are on sale now and selling fast! Weekend and day tickets are available, and under 3s go free.
Find out all the details and book tickets at the Just So Festival website. 
Disclosure: We received free press tickets to attend the Just So Festival.