The Just So Festival is an amazing family weekend adventure – here's why I think you should go!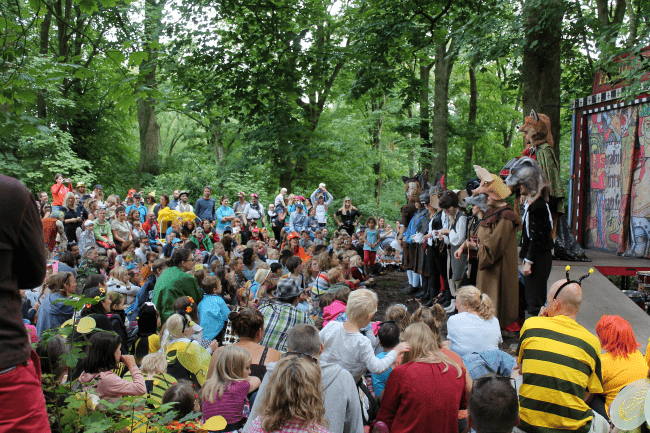 A magical weekend for families
There's nowhere better than the Just So Festival for an amazing family weekend. We've been guests at the festival since my girls were little, and now they're a tween and a teen they still absolutely love it. We love it as a way to connect as a family, and with like-minded friends, and it's a weekend we all look forward to all year.
This year was filled with a wonderful mix of imagination, adventure, theatre, bands, workshops and fun. The best year ever I think, so I can't wait to see what they dream up for 2018.
The festival site, which is a great size to explore with kids, is divided into smaller, themed areas – my favourites are the Spellbound Forest and Away with the Fairies. Each area has a full programme of events and activities through the weekend, with lots to choose from whether your children are toddlers or teens. Babies even have their own Peekaboo zone, with songs, stories, and sensory play on offer.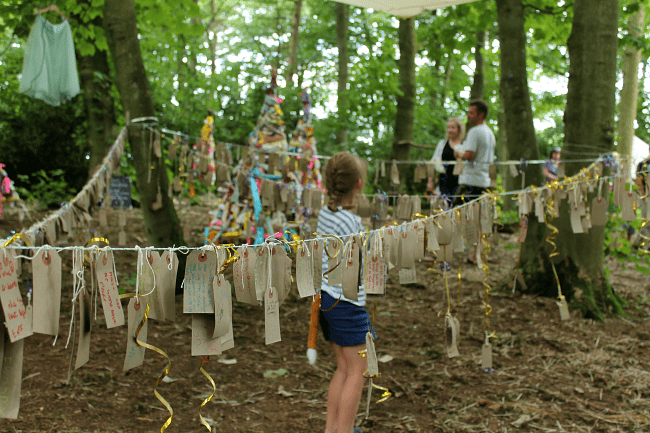 This year we especially loved the Fabularium musical theatre shows in the forest, dream catcher making in Away with the Fairies, and the creative map writing workshop with author Kieran Larwood in the Forgotten Courtyard.
We also toasted marshmallows around the campfire, dodged feathers in the bonkers pillow fight, ate delicious festival food (churros – yum!), and watched the beautiful lantern parade weave its way across the Village Green and down to the High Seas.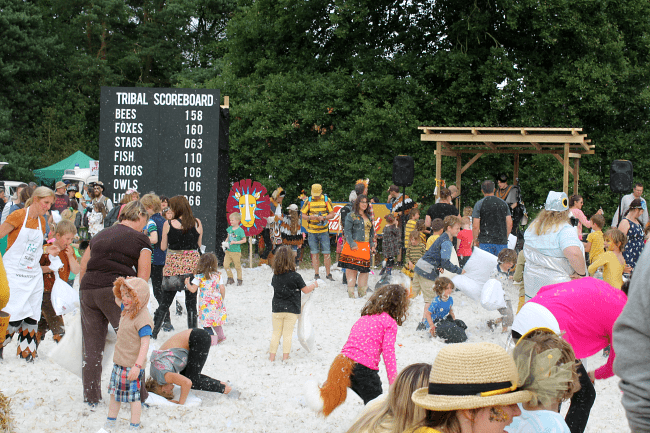 The Just So Festival is the friendliest festival, and they work hard to create a programme that engages all families, whether you like noisy fun, imagination-filled adventures, or prefer a quieter engagement with the arts.
The festival runs each August, over a long weekend, and you can visit for a day, or camp (with great facilities) for the whole weekend.
Get your early bird tickets now!
Early bird tickets for Just So Festival 2018, which is taking place on 17 – 19 August at the Rode Hall Estate, Cheshire, are on sale now at www.justsofestival.org.uk. Click through for more details and to get your tickets at the best price.

Disclosure: we received free press tickets to attend the Just So Festival. All opinions are my own true thoughts and I am very happy to recommend the Just So Festival to you.