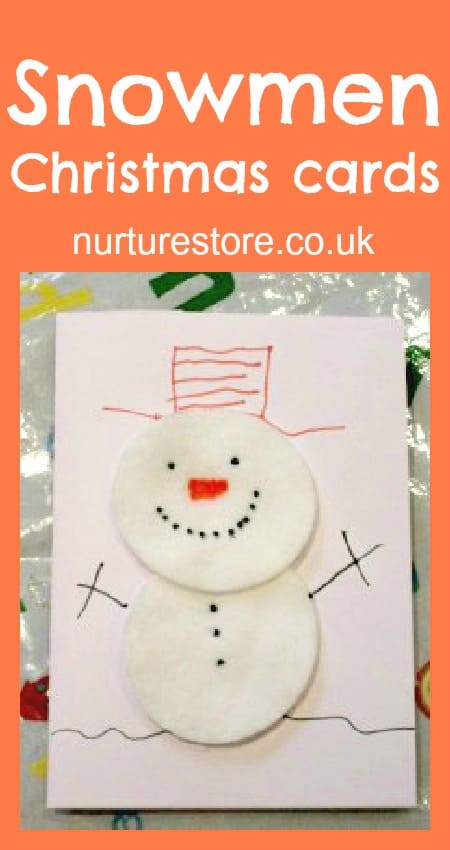 Do you send out Thank You cards for the presents your children receive at Christmas? It's something I like to encourage mine to do.
Today we've had a snowman production line on the go using our favourite material of the moment – cotton wool.
You might have seen the earlier Snowman Pictures we made, or the shepherd's nativity scene, but this time we went for a flat cotton pad rather than balls.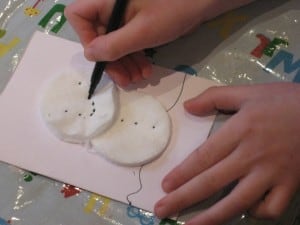 We used: white card, 2 cotton wool pads per snowman, black and orange felt tips, PVA glue and some silver sequins as snowflakes (left over from the Dove of Peace decorations).
I think the pictures are pretty much self-explanatory but I would say drawing on the cotton wool is a little tricky  but easily solved if you stick with a 'dot' design.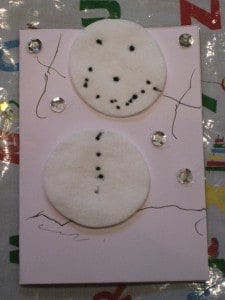 My 3 year old managed hers all by herself so it's a nice craft for preschoolers as well as older children.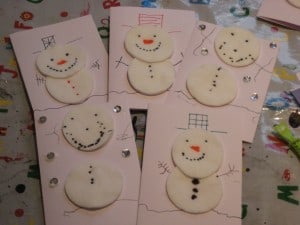 Don't you think they look jolly?