Use these spider writing cards printables to create a Halloween-themed marking making and handwriting centre.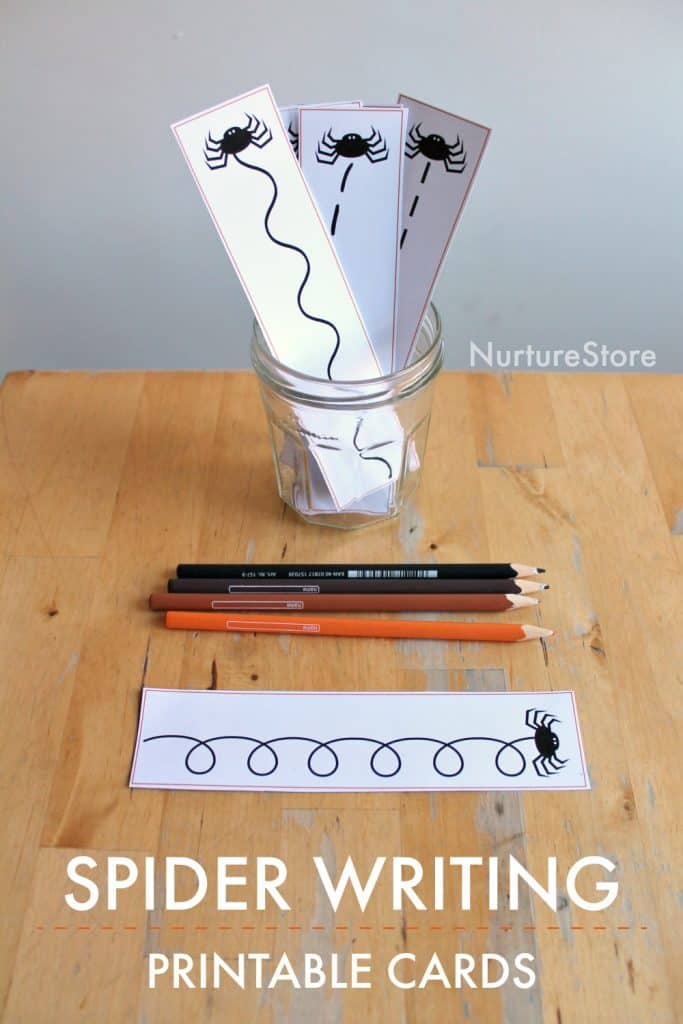 Spider writing cards printable
Learning to write takes lots of practice. You can get children started tracking hand-eye co-ordination and starting to trace shapes and follow a line with this fun set of spider writing cards.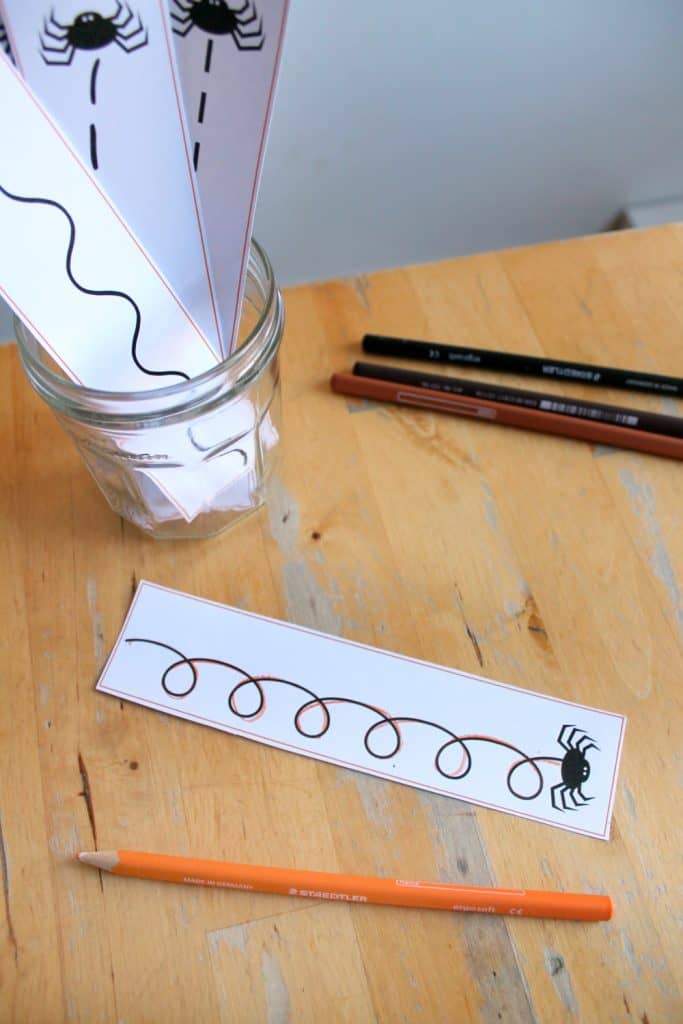 Print the spider cards from The Super Fun, Not Scary Halloween Unit and set them out with pens and pencils to make a Halloween-themed writing station.
Follow along the lines with your finger to begin hand-eye co-ordination.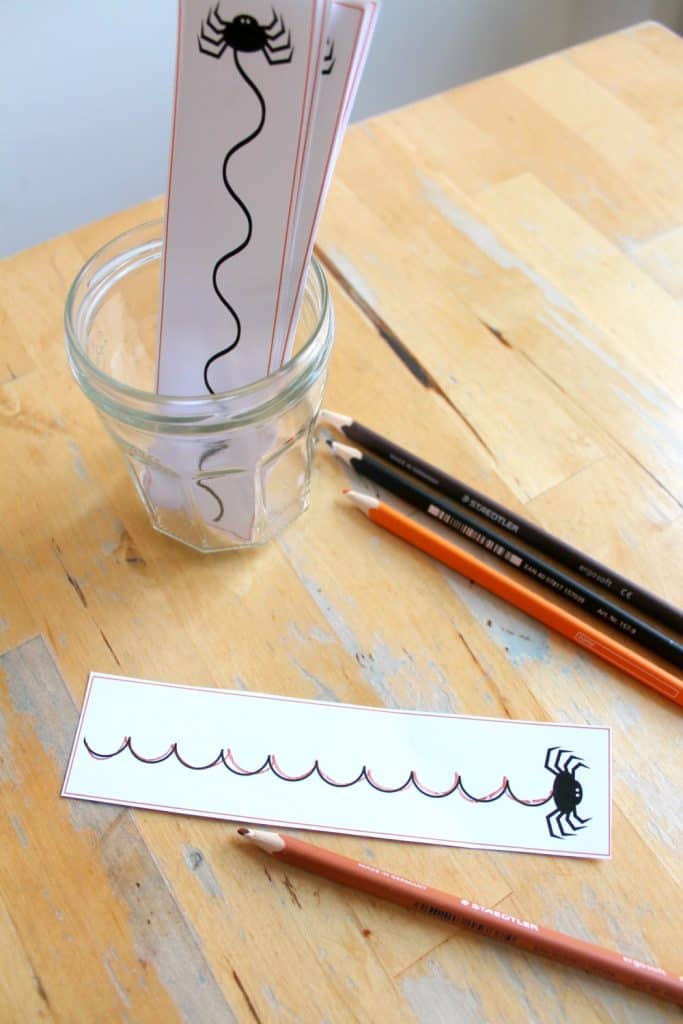 Practise using a pencil or a pen to follow along the line as you hone your accuracy in mark making.
Include some blank cards so your children can create their own pattern cards for friends to copy.