Celebrate Shrove Tuesday in style with these Mardi Gras and Pancake Day activities.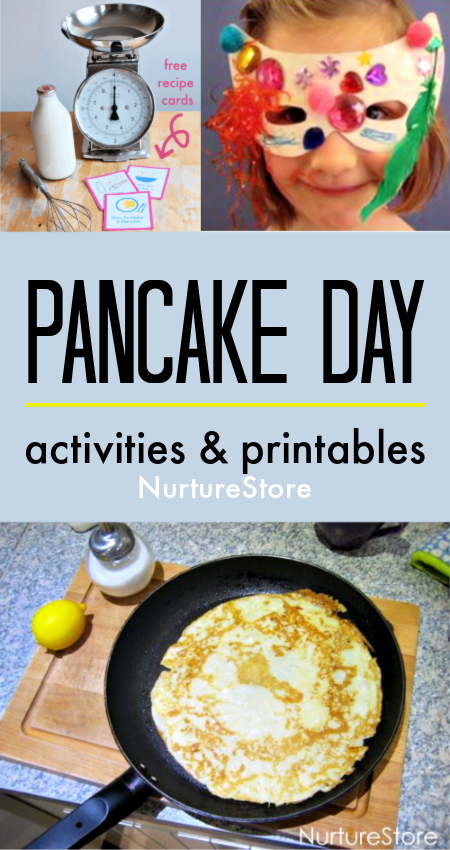 Pancakes Day activities and printables
Shrove Tuesday is an annual celebration linked to the Easter festival. It takes place on the Tuesday before the Christian period of Lent starts.
For many Christians it's a final day of feasting, using up food supplies in a special meal, before a period of simplicity and contemplation during the forty days (excluding Sundays) of Lent, leading up to the Easter celebration.
Shrove Tuesday around the world
In Italy, especially in Venice, it marks the final day of the Carnevale carnival period, celebrated with music, parades, and masquerade with masked costumes.
In other countries, notably New Orleans, U.S.A, the day is celebrated as Mardi Gras, which is French for Fat Tuesday – the day when the remaining rich foods were eaten before the Lent period of fasting. It's celebrated with musical parades through the streets.
In the U.K., the remaining fresh butter, eggs, and milk were traditionally used up before the Lent fast by making pancakes. It's a very popular tradition that many families continue today, so much so that many people call it Pancake Day.
Another fun tradition in the U.K. is pancake racing, where competitors race along the street of a village or town, tossing a pancake in a frying pan as they run!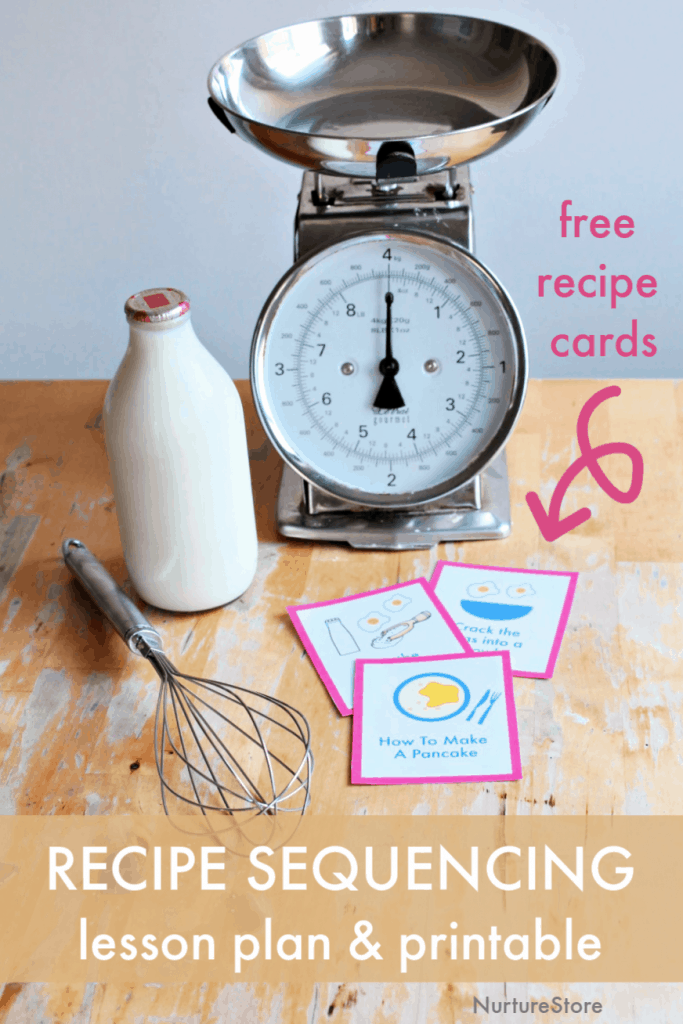 Shrove Tuesday activities
Try these Shrove Tuesday activities to celebrate Mardi Gras and Pancake Day with your children.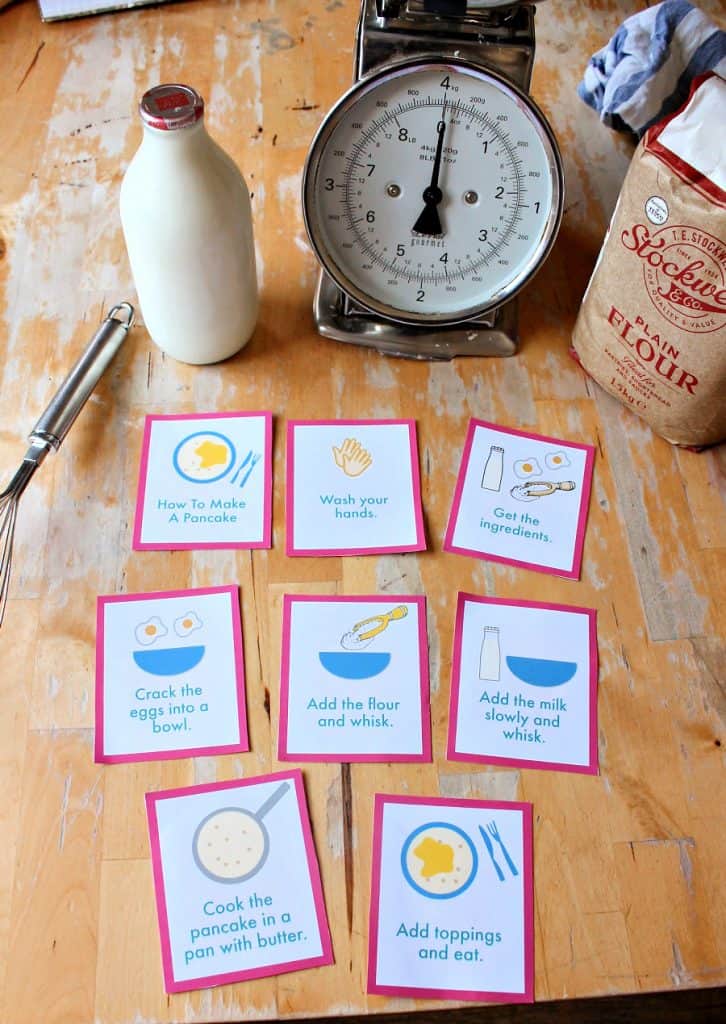 Printable recipe sequencing cards
Print these pancake recipe cards to practice simple sequencing.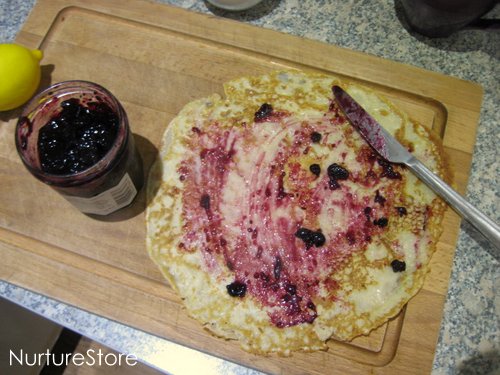 Make pancakes
Use this easy pancake recipe to make traditional English pancakes.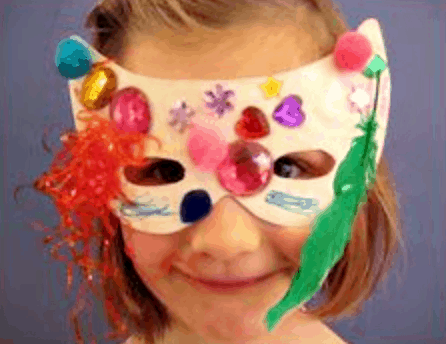 Make a Mardi Gras mask
Make a mask and host a Mardi Gras parade. You can find a simple mask template here.
Cut the mask shape from card and then invite your children to customise their masks with a creative design.
Provide glue, feathers, scraps of paper, stickers, ribbon, and crayons and let them take their pick.
Fasten a thin piece of elastic thread to either side of the mask (held in place with sticky tape or staples) and they can wear their masks and go on a carnival parade.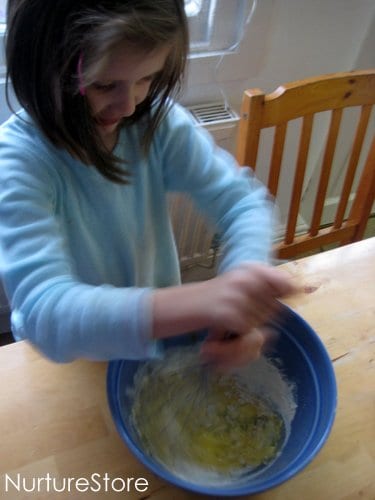 Set up a pancake kitchen role-play
Use your toy cooker and set up a kitchen corner where the children can have fun making pretend pancakes and serving them to each other.
I always find children love to use 'real' things from the kitchen, rather than toy utensils, so lend them some items from your kitchen if you can.
You can include:
:: a frying pan
:: wooden spoon
:: mixing bowls
:: jugs or milk cartons
:: sieve
:: egg boxes
:: aprons
You could make a pretend pancake too, from cardboard or use a beanbag, and see if your children can toss them and catch them in their pan – great hand-eye co-ordination practise!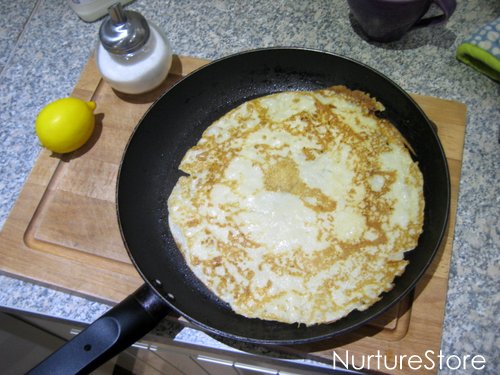 Run a pancake race
Include gross-motor skills fun, and get the children on the move, with a pancake race.
Each child needs a pan and a pancake. You can use a real pancake or pretend with a beanbag. Alternatively, cut out a pancake shape from a piece of thick card.
Line everyone up on the starting line, each with a pan and a pancake, and see if they can walk, run, hop or skip their way to the finish line, tossing their pancake as they go – but with out dropping it!