We tried this shell painting while we were at the beach last week and loved it! They turned out to be so beautiful. Here are two techniques you can try for some beach theme art.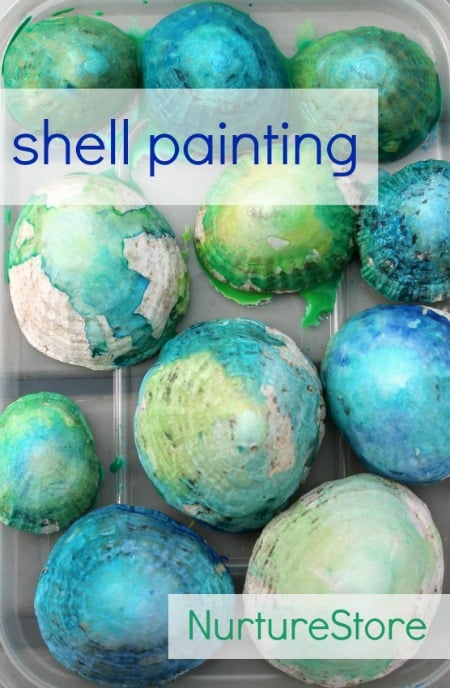 Shell painting :: beach theme art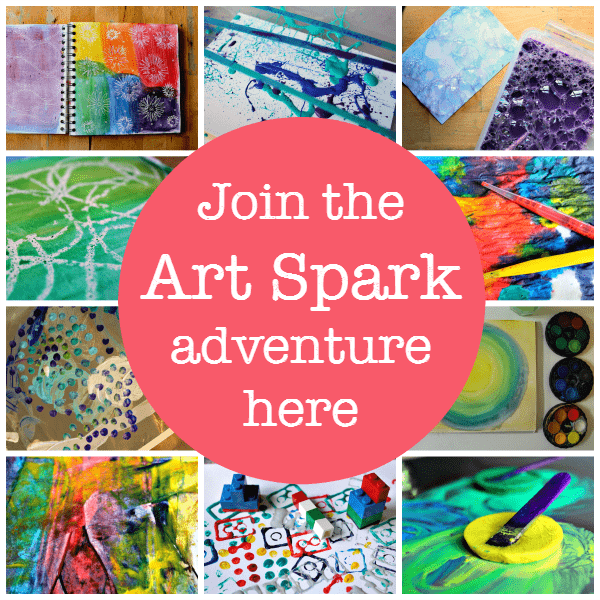 I'll guide you through four weeks of beautiful and fun art projects that you can enjoy with your children. At home or at school, these process art projects will give you an interesting framework of activities that you can weave into your weeks, so your children are engaged, creating and enjoying themselves all through art. See more details of Art Spark here.
---
We never manage a trip to the beach without returning with a bucket of shells. They are irresistible! We used limpet shells for this project, which are plentiful around our holiday location of Anglesey – and we always check any shells are empty, and not someone's home, before we collect them.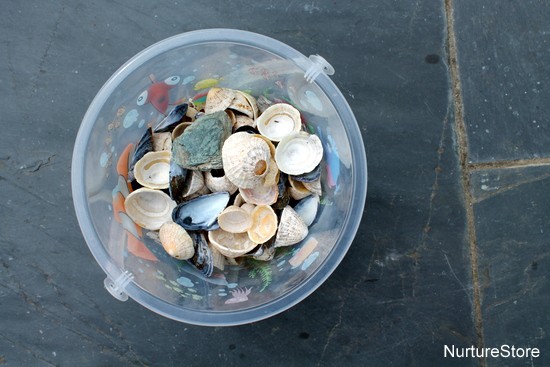 We used watercolour paints for our project. I love this little kit from Ikea, which is really neat to take out and about with you for some art on the go.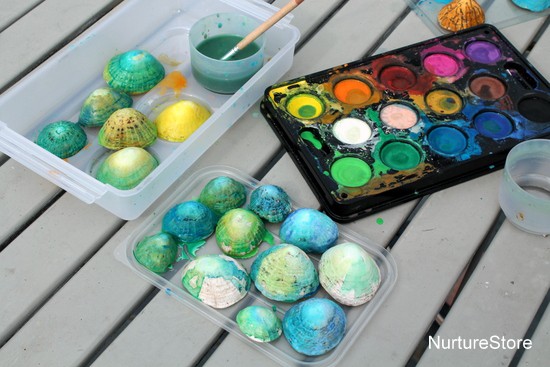 We decided to use an ocean colour theme, and tried applying the paint just to the top of each shell, letting it trickle down to make its own colour mixes and patterns.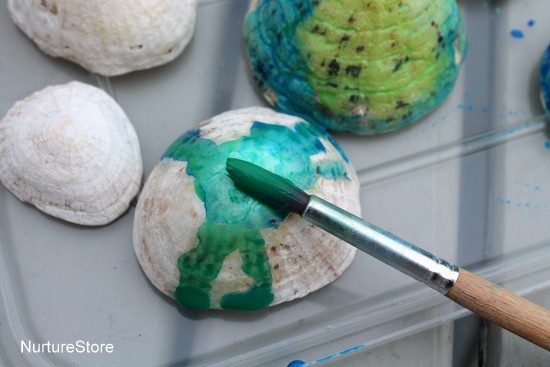 The watercolour paint made the texture of the shells stand out so we could look closely at all the patterns.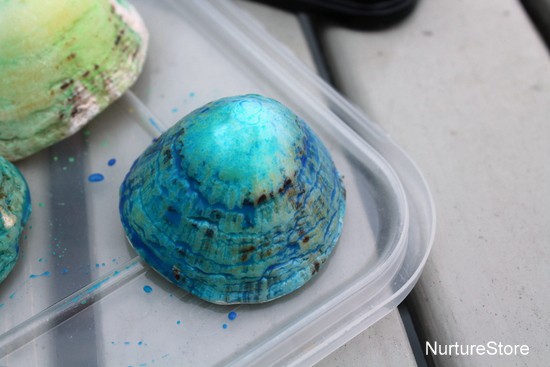 Next we tried using oil pastel crayons to draw on our shells…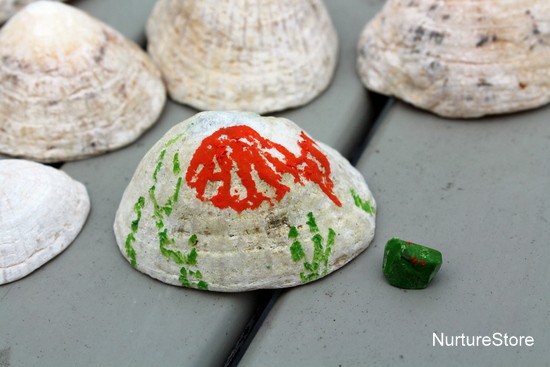 washing over our design with the watercolour paint. The oil pastels resist the water of the paint, so our under-the-sea scene showed through. It was quite difficult to draw a clear picture on the shells though, because they were so bumpy.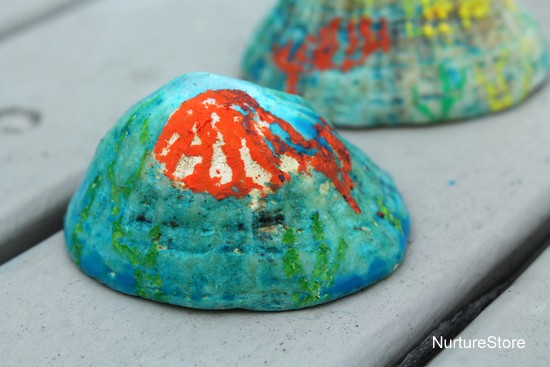 We think our finished shells are beautiful! So many different shades and patterns, and painting outdoors is such a lovely way to spend an afternoon.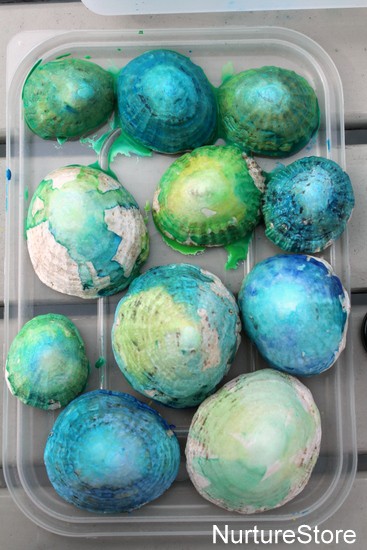 You can find some more ideas for things to do with shells below, and I think we might use these one to make some wind chimes. But for now, they look so pretty on our seaside table.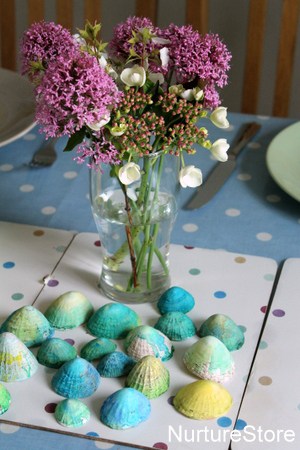 More creative ways to use shells
Want to know where fairies go on holiday? Take a look at our fairy shell houses!
Shells are great in combination with this lemon play dough recipe.
You can also use shells to learn sight word spelling.

Nurture art with the Art Spark resources!
My Art Spark resources will give you everything you need to start a joyful art practice with your children. There are two new ebooks and an online art course for your family or class. Use them and you'll be bursting with enthusiasm and ideas that will help you make art happen. Click here to see more.