Our Hanukkah Unit includes three printable Jewish colouring pages. Here's a peek at the designs.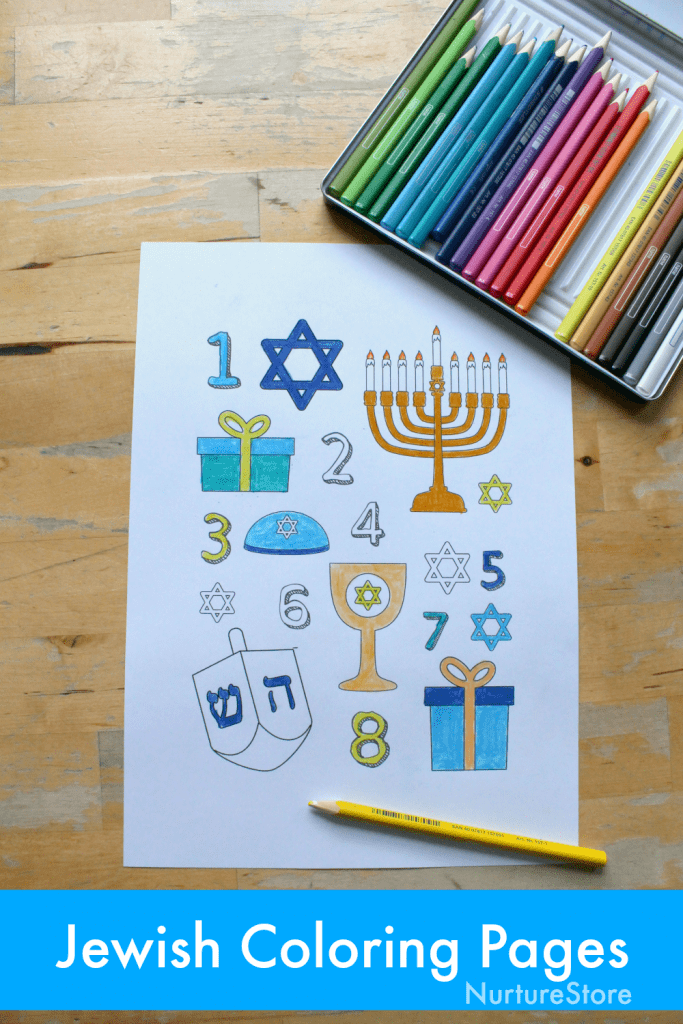 Printable Jewish coloring pages for Hanukkah

You can print as many copies of the colouring pages as you need from
our Hanukkah Unit.
There are three designs of colouring pages included: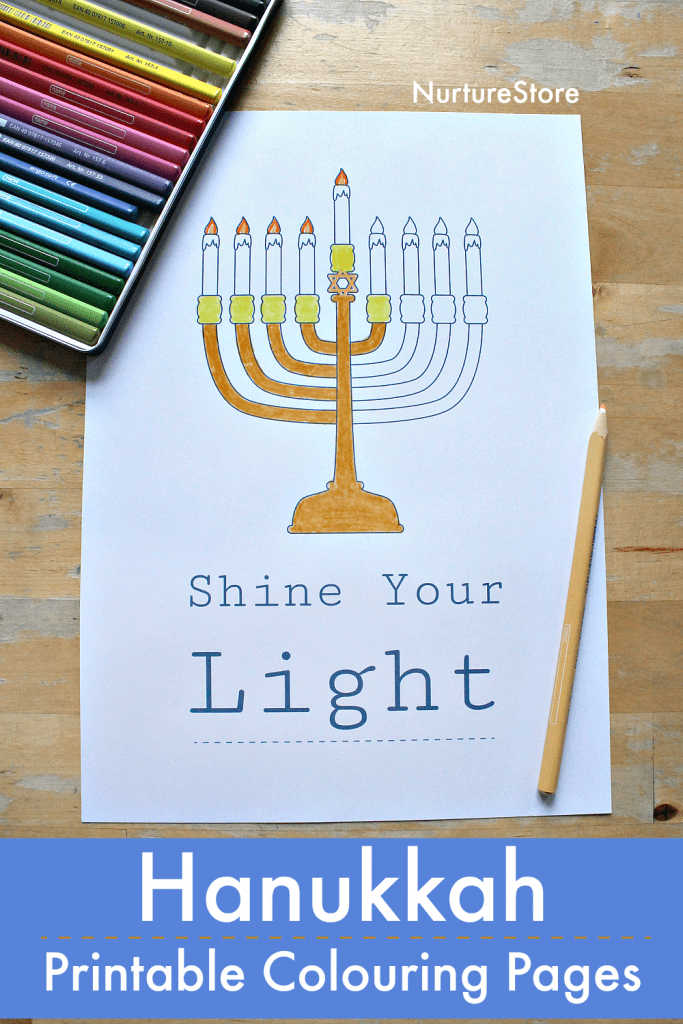 :: A Hanukkah menorah design, showing the candelabrum with eight branches which is lit over the eight nights of Hanukkah, to represent the oil which miraculously lasted for eight days during the Macabees' temple re-dedication.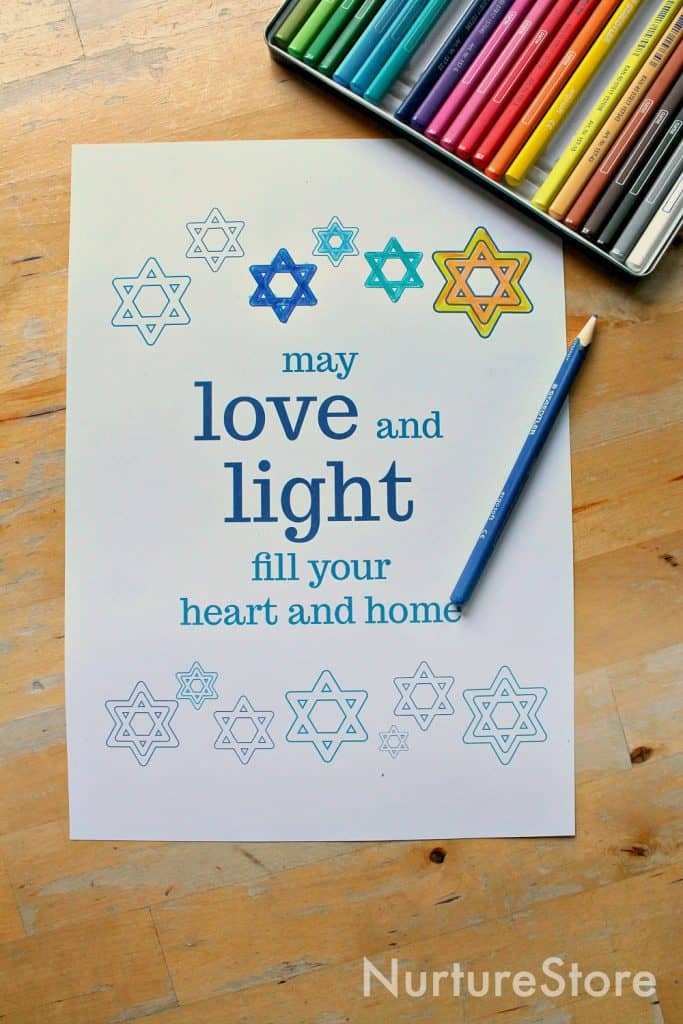 :: A Hanukkah blessing to wish you love and light for the festival.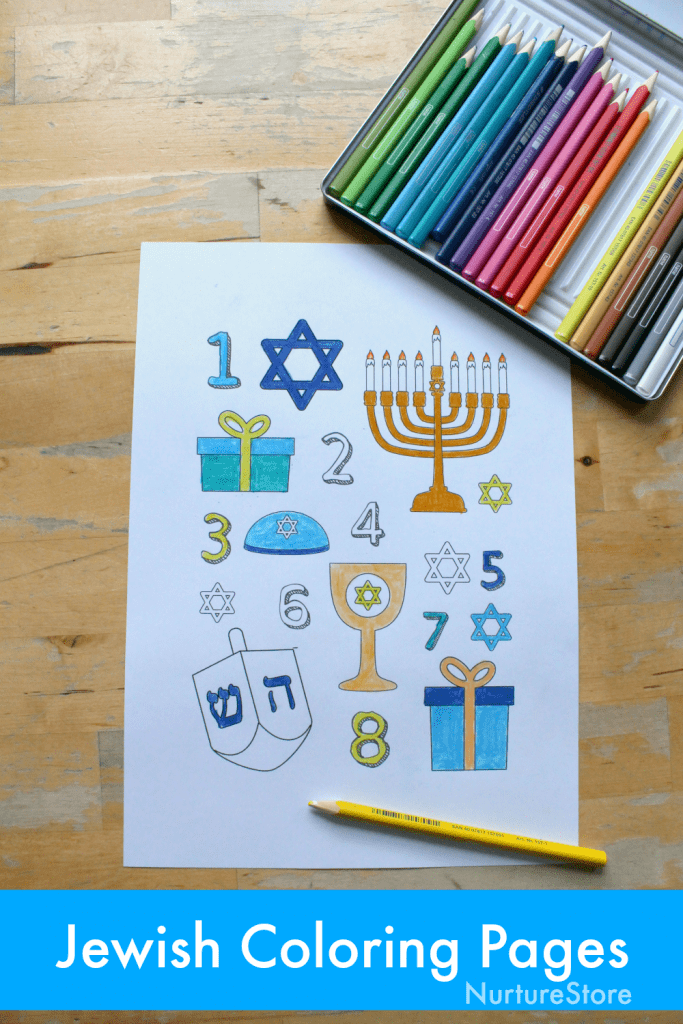 :: A collection of images associated with Hanukkah, including menorah, skull caps, gifts, and dreidel.
The coloring pages are included in our Hanukkah Unit which you can download and print here.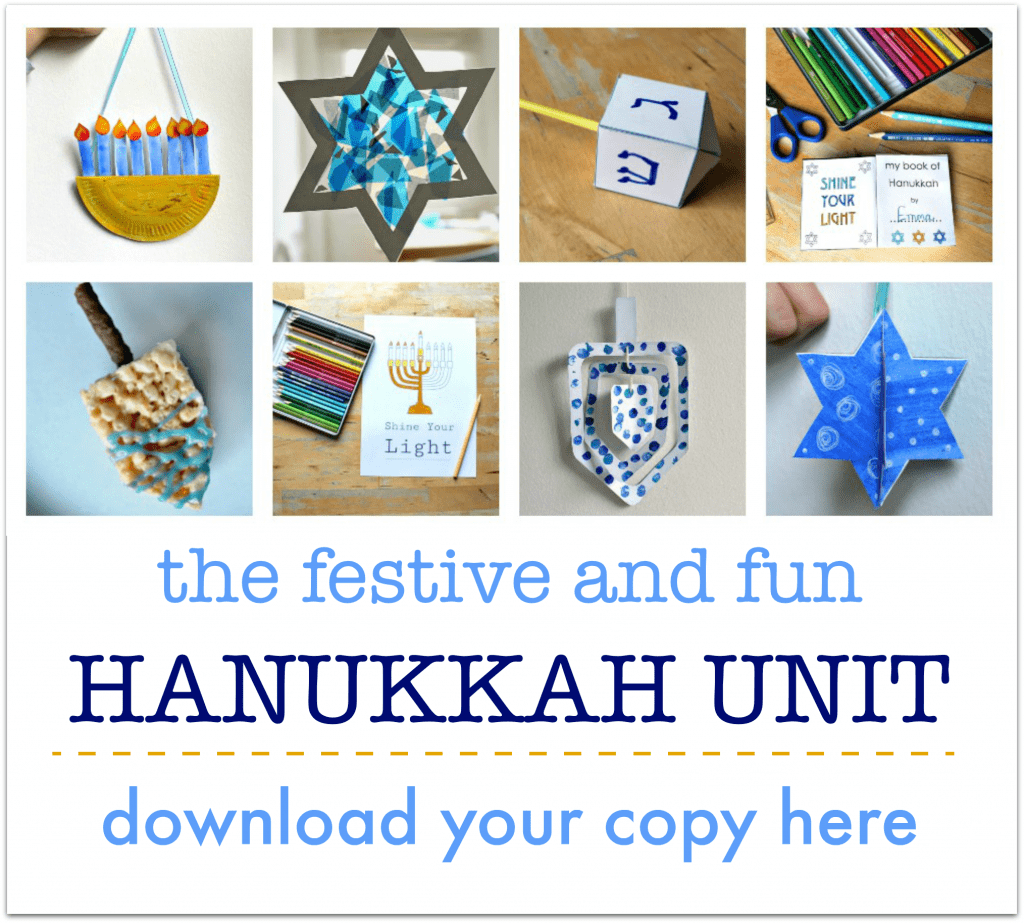 Download your Happy Hanukkah Unit
Let's raise our kids as knowledgeable, global citizens with a multi-cultural education. The Happy Hanukkah toolkit gives you everything you need to learn about this special festival.
With fun activities, lesson plans, and super useful printables you will learn about the Jewish Festival of Lights through math, literacy, art, craft, sensory, food, and film.
:: over 45 pages of lessons, activities, and printables
:: a complete unit of Hanukkah-themed math, literacy, arts and crafts, sensory play, food, and games
:: materials lists and bonus printables make it so easy!
:: everything planned for you, so you can enjoy it as much as your children do.
Click here to see more and get your kit.