Use these printable bee-themed follow-the-line cards to help your child develop hand-eye co-ordination, practise mark making and writing, and to work on scissor skills.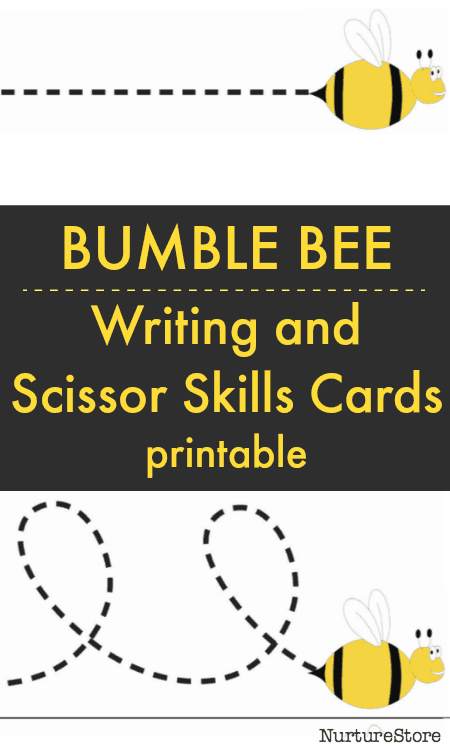 Printable bee-themed follow the line cards
You can print these cards from the Sunflower School Printables kit and set them out with pencils, pens, and scissors to make a bee-themed writing and cutting station.
These follow-the line cards can support several important skills:
:: follow along the lines with your finger to begin hand-eye co-ordination. Don't forget to make a buzzing noise as you draw!
:: practise using a pencil or a pen to follow along the line as you hone your accuracy in mark making
:: use scissors to cut along the lines. It's best to print them on card, rather than paper, if you're going to cut them – beginners will find the card easier to cut
:: stick with the simpler designs for beginners, and add in the more complex ones as your child develops their pencil and scissor skills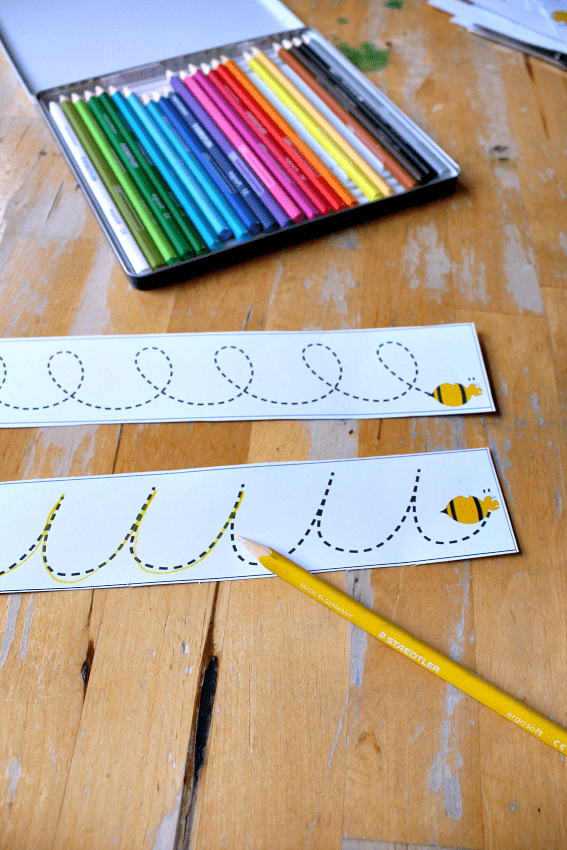 Different designs to build different elements of writing
Included in the pack are different designs which work on different aspects of writing. These include:
:: curves, which correspond to the shapes in the letters like u, m, and n
:: loops which echo letters like e, c, and a
:: waves of different height, similar to the mix of letter heights we find in words like cat and hat
:: zig zags and crenellations to provide an extra challenge in pencil control and scissor skills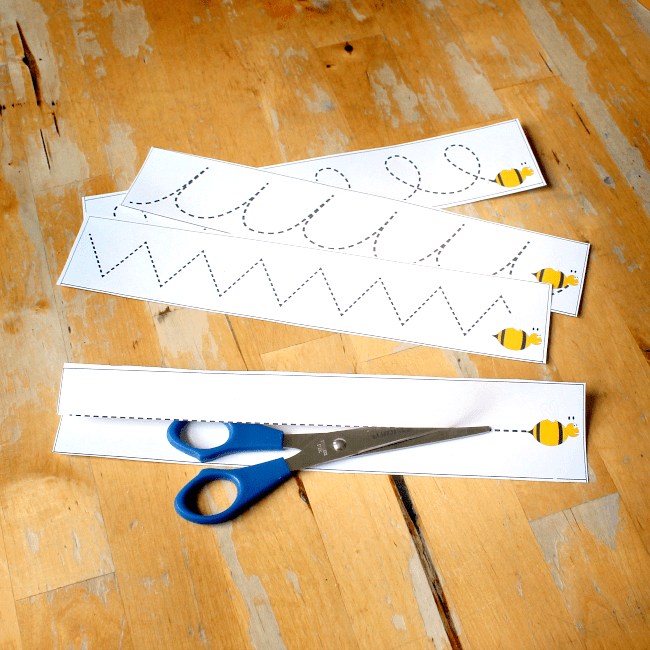 All these help your child begin to notice the differences in letters, and to work on the elements which they will later put together as their write words of their own.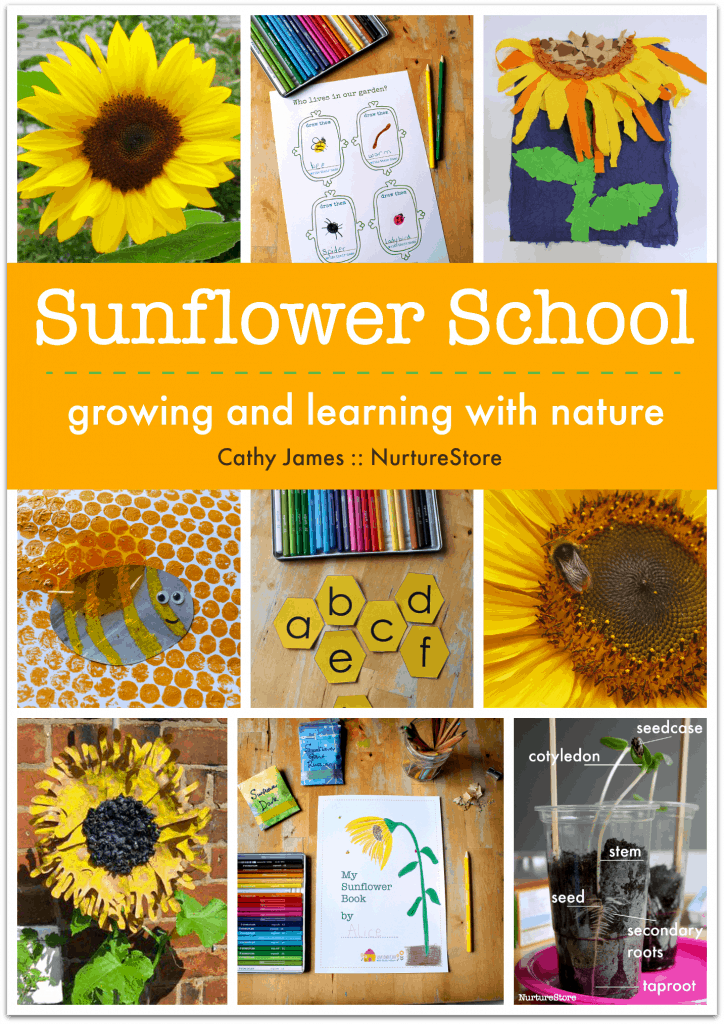 Sunflower School curriculum and printables
Click here to download your copy of the Sunflower School curriculum.
The Sunflower School curriculum matches a full programme of learning to the natural growing cycle of sunflowers.
It gives you six units of learning:
:: In the spring we'll focus on planting and watching our plants grow.
:: In the summer we'll learn about bees and pollination, and celebrate the gorgeous blooms through art.
:: In the late summer and early autumn we'll turn our attention to harvesting, sustainability, and closing of the growing year.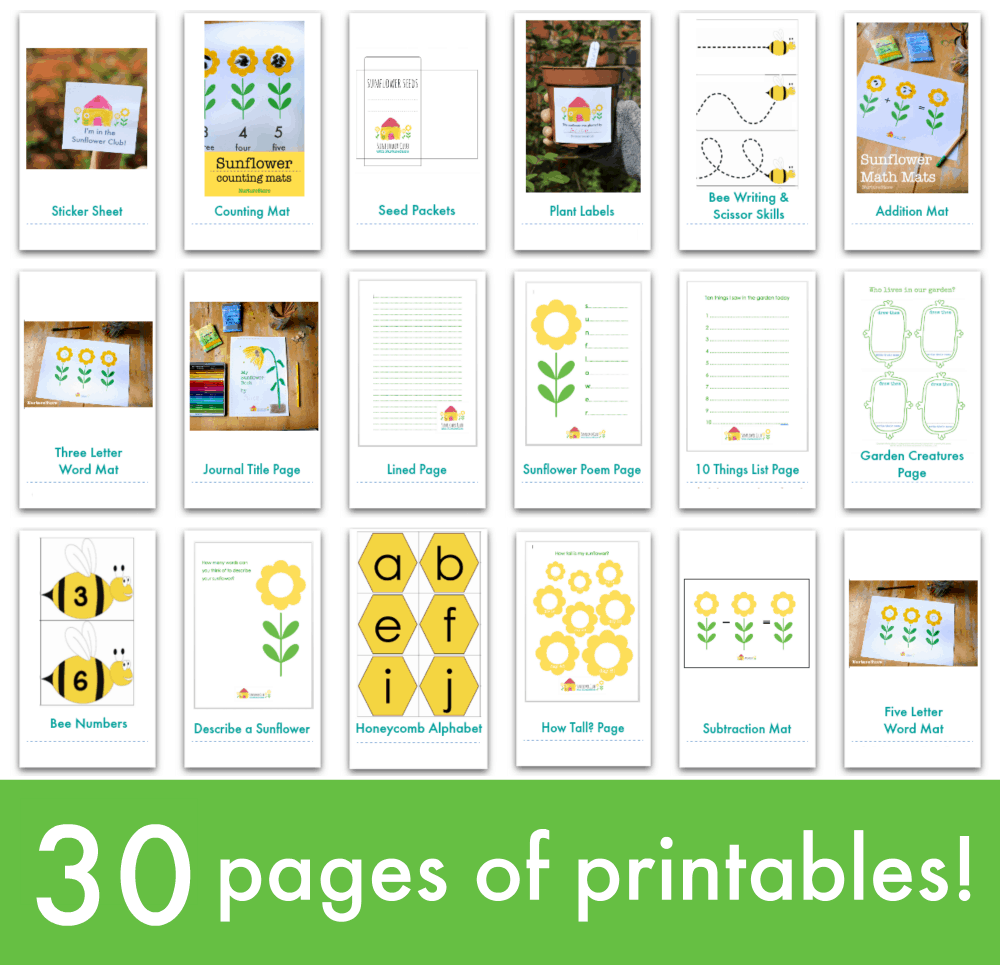 Bonus sunflower printables
Our Sunflower School curriculum comes with 30 pages of bonus printables that you can use with your children to enrich their learning, including:
My Sunflower Journal printable
Lined, plain, and half-and-half journal pages
Sunflower poems printable
Sunflower sticker sheet
Printable plant labels
Sunflower counting mat
Sunflower addition mat
Sunflower subtraction mat
Sunflower word mats
Bee number cards
Bee writing and scissor skills pages
Garden Creatures page
Honeycomb alphabet
Printable seed packets
Click here to download the complete set of Sunflower School resources.