Why not? ….  add some bubbles to your water play today and set up a carwash in the garden?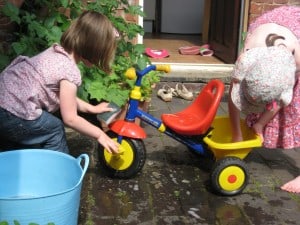 Include some washing up sponges and scrubbers and get your trikes sparkly and clean.
And how about giving the children a purse with some coins so they can count out and pay for their carwash?
More fun doing maths this way than with a worksheet!