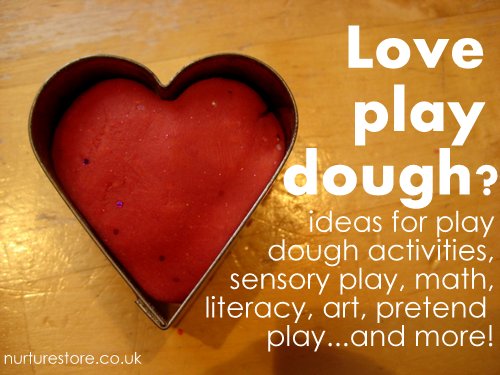 I have enjoyed this Play Dough Pledge week so much! At home we've had so much fun with our Play Dough Pizza Parlour and our play dough mandalas. I loved the Play Dough Bakery idea Anna shared with us over at The Imagination Tree and the Play Dough Self Portraits Catherine shared at Sun Hats and Wellie Boots.
But the very best part of the pledge has been having so many of you join in with us. I have loved seeing the posts and photos showing your children trying something new with their play dough this week. You can see lots of them on our Play Dough Pinterest Board.
Did you all have fun? We should all do another online play date soon don't you think?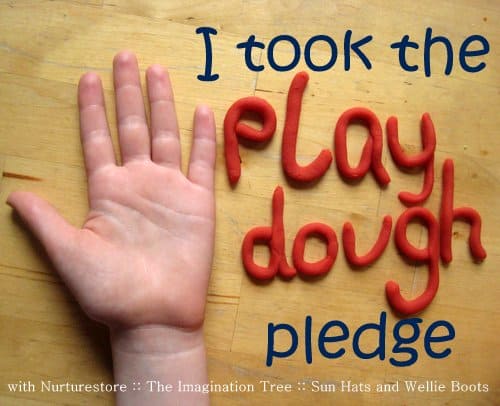 Almighty Assortment of Play Dough Activities
OK – are you ready? We would like to gather here an almighty assortment of play dough activities, to encourage and inspire us to keep trying new things with our play dough play.
The essence of creativity is to be able to disassemble and recombine elements in new ways.
Adele Diamond, quoted by Ellen Galinsky in Mind in the Making
Let's combine ideas so we can keep offering our children new challenges to encourage them to stretch their creative minds, have fun and grow.
Join the Play Dough Pledge linky
Please link up your favourite play dough ideas to this linky. You are welcome to add as many as you like, old or new, but please:
1. Include a link in your post back to the Play Dough Pledge or this linky, so others can come and share the ideas too. It would be fantastic if you are able to pin, tweet or Facebook this linky so everyone participating gets to share their ideas far and wide.
2. Please only link up child-friendly play dough ideas.
3. Take a look at some of the other ideas here and keep the Pledge going. How could your kids play with their play dough next week? And the next?
Thanks for joining in with the Play Dough Pledge!
Get the book!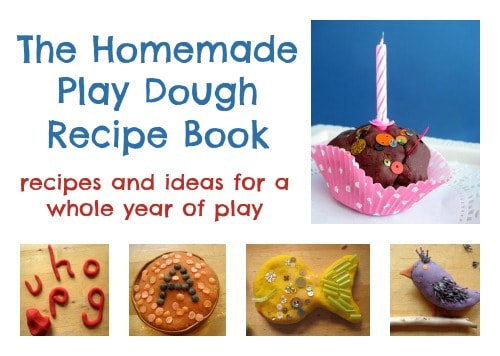 Love play dough? Take a look at
The Homemade Play Dough Recipe Book
:: recipes and ideas for a whole year of play!