Join this space-themed art lesson and use watercolours and flick painting to paint a planet.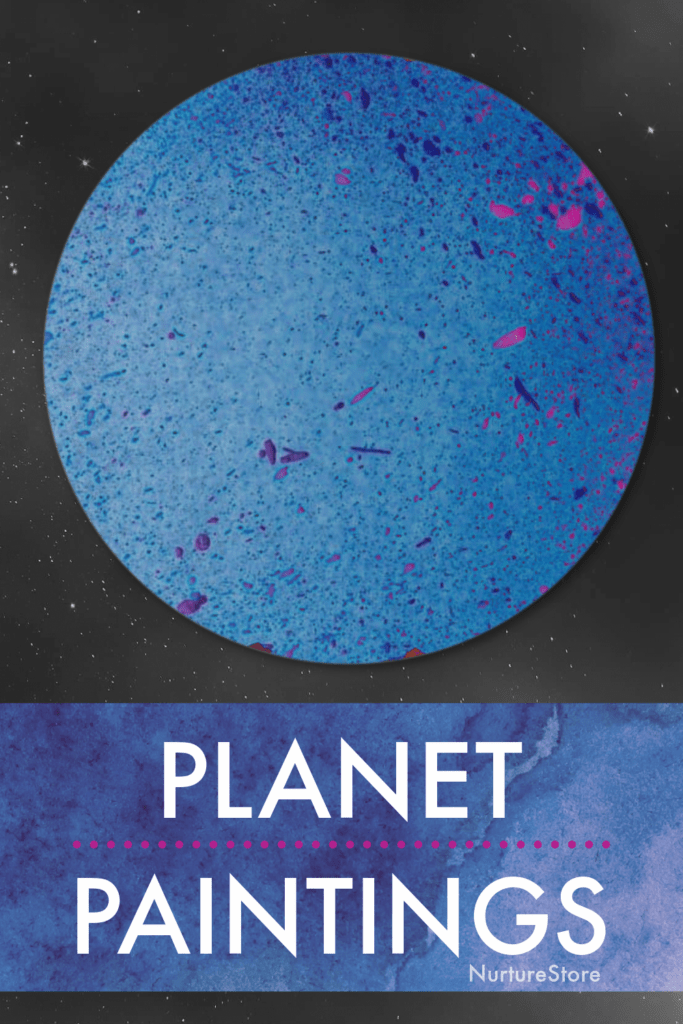 Planets art lesson
Let's use watercolour paint and a splatter technique to paint planets.
You can paint one of the eight major planets of our solar system or create a planet from your imagination.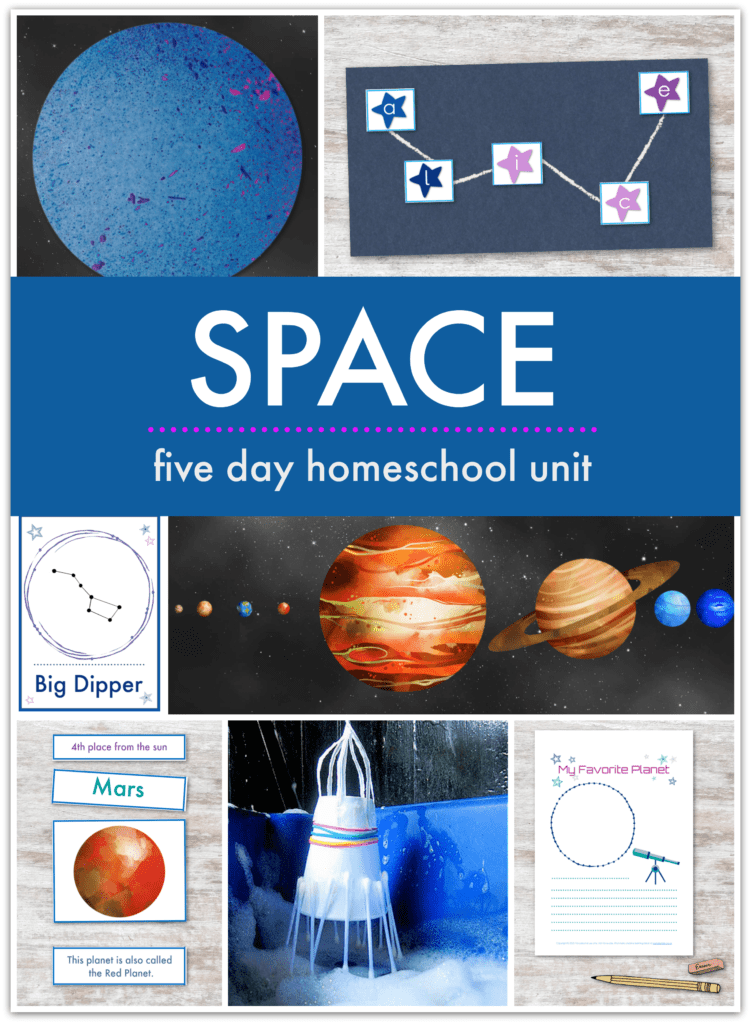 Download our ready-made Space Unit and printables
Our Play Academy Space Unit gives you a ready-made programme of lessons to learn about planets, stars, our solar system and our galaxy with your children.
In these space-themed lessons plans your children can :
:: learn about the planets in our solar system
:: make planet paintings
:: learn about stars and constellations and go star gazing
:: learn about space exploration and make junk model rockets
:: create an outer space small world to stretch their imagination and consolidate their learning
In this Space Unit you'll receive these bonus printables:
:: four-part Planet Fact Cards for knowledge learning, re-capping and game playing
:: a My Favourite/Favorite Planet Journal Page with fun prompts to write and draw your favourite
:: Star Alphabet Cards for literacy activities
:: Constellation Cards for knowledge learning, star gazing and game playing
:: Rocket Number Cards for math activities
See more and download your copy of our ready-made Space thematic unit here.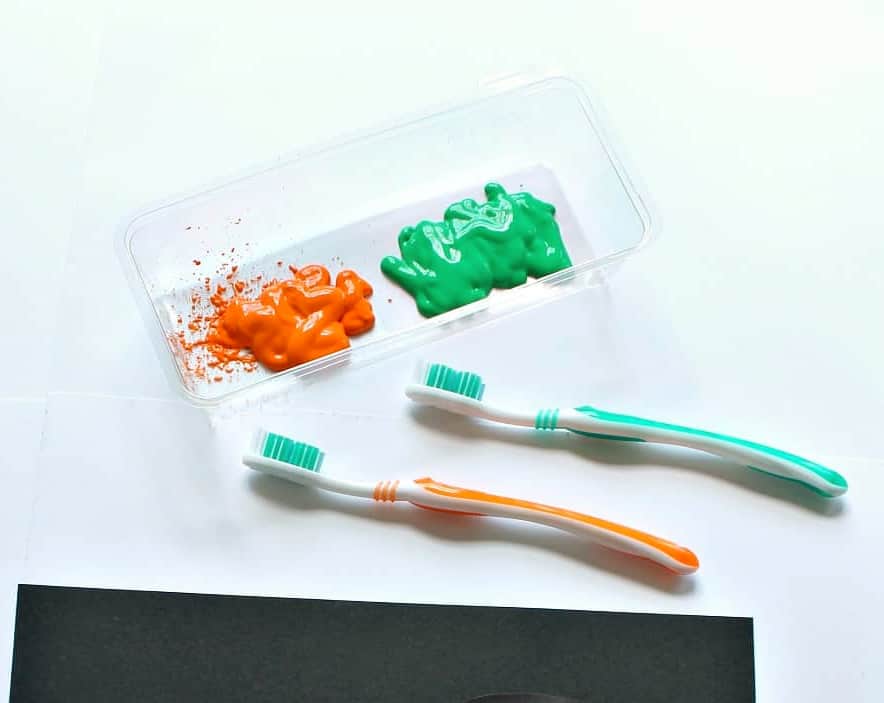 Planet painting
Materials needed:
:: white card
:: black card
:: watercolour, gouache/ poster paints
:: scissors
:: toothbrushes
:: shallow dish
How to paint a planet
Cut out a circle of white card to be your planet.
Use watercolour paints to fill it with colour. You can experiment with allowing different paint colours to bleed into one another to create a marbled look.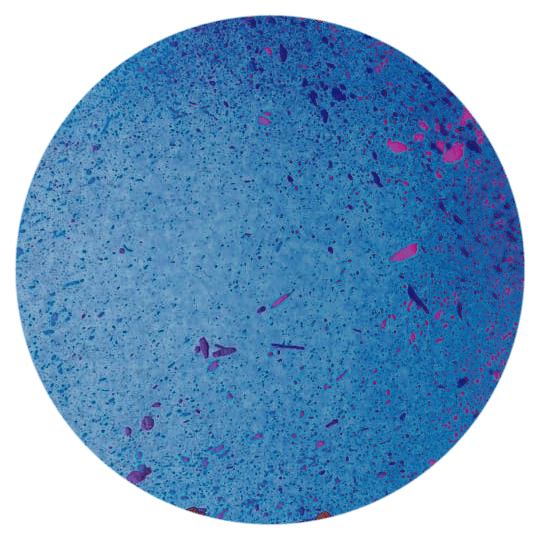 Add texture to the surface of your planet using a splatter technique.
Set out paint in a shallow dish, then use toothbrushes to pick up some of the paint. Use your fingers and brush over the bristles of the toothbrush to make the paint splatter on to your planet.
You can use a craft stick, pencil, or the handle of a paint brush instead of your own hand, if you don't like to get your fingers messy.
You can stick with one colour of paint or combine several colours.
Paint on both sides of your planet if you want to create a mobile where both surfaces will be seen.
You can also splatter some white paint over the surface of black card to create a galaxy background for your planet.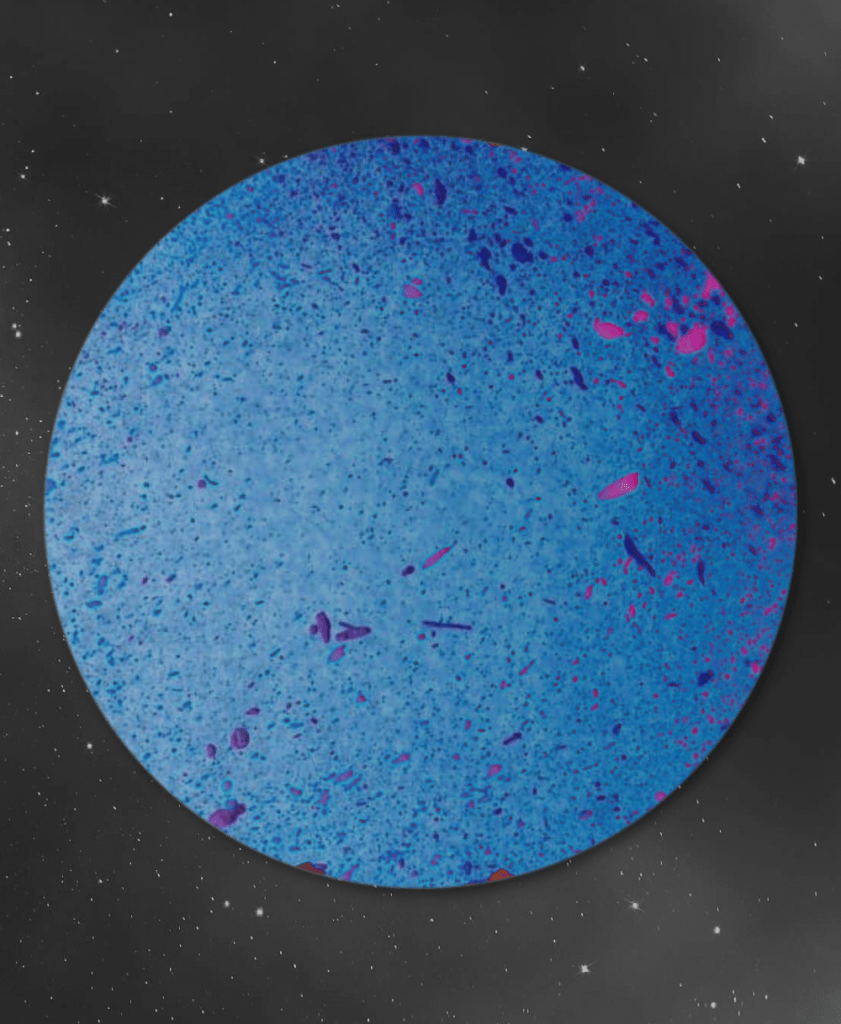 To display your planet you could:
:: stick the planet on to the galaxy background to create a space scene
:: hang your planet up, along with others, using string to create a galaxy mobile
:: you can make a picture of one planet or create all the major planets in our solar system.
Download your ready-made Space Unit
Don't forget to download your copy of the Play Academy's ready-made Space Unit. With this grab-and-go Space Unit, you'll be ready to lead a week of learning about space, planets, stars and space travel.