100 Fun & Easy Learning Games for Kids is a super new book full of simple, fun activities for children aged 3 to 7. Here's a peek inside the book at one of the activities: making family photo word puzzles to help your child learn to spell their name and other important words.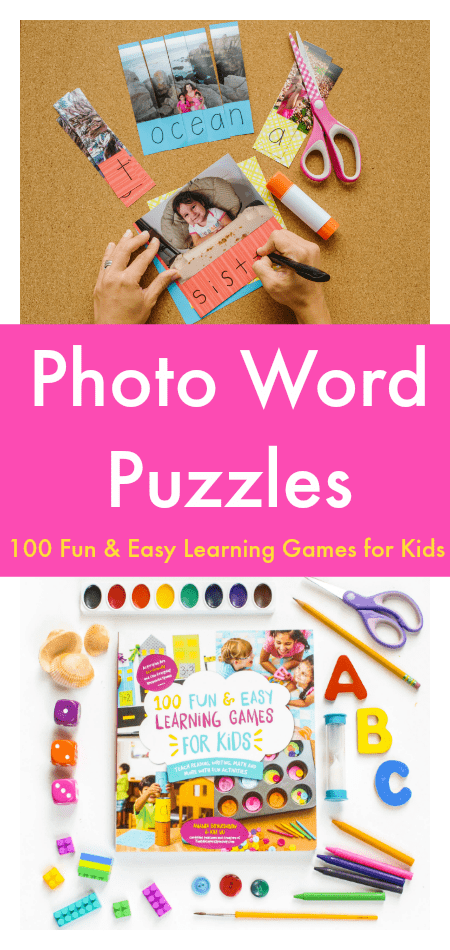 Family photo word puzzles for names and sight words
---
This page contains affiliate links. As an Amazon Associate I earn from qualifying purchases.
---