Set up some outdoor imaginary play using chalk to great a play town with unlimited possibilities!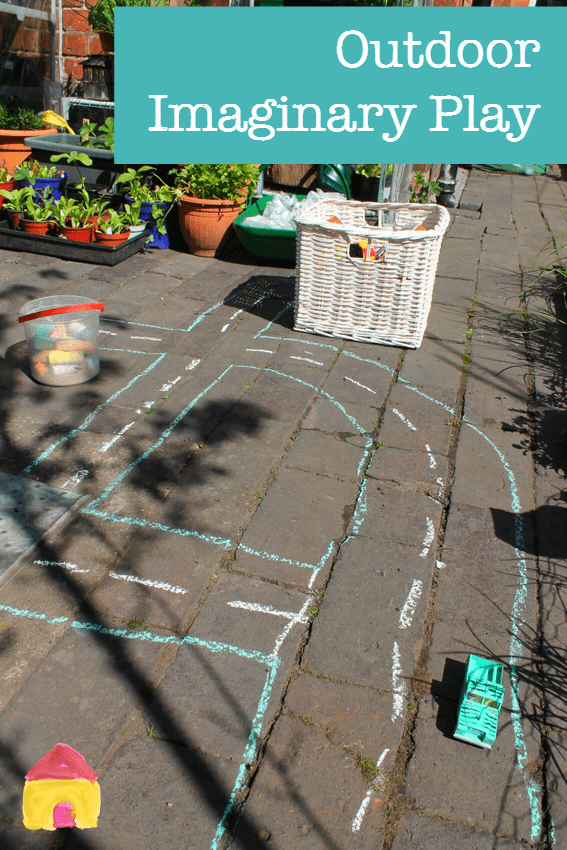 Up! from blocks to rockets
Download your copy of Up! here: 30+ hands-on projects that explore blocks, building, rockets, air planes, parachutes, pulleys and everything Up! Includes 100 printables
I love to encourage my children to spend as much time outdoors as possible and one of the ways to do this successfully is to borrow their favourite toys from indoors and transport them outside. Kids who are a little reluctant to adventure outside might just follow the toys outdoors and discover it's fun being in the fresh air. And moving things around – setting up familiar things in a different way – can be a brilliant spark to promote creativity.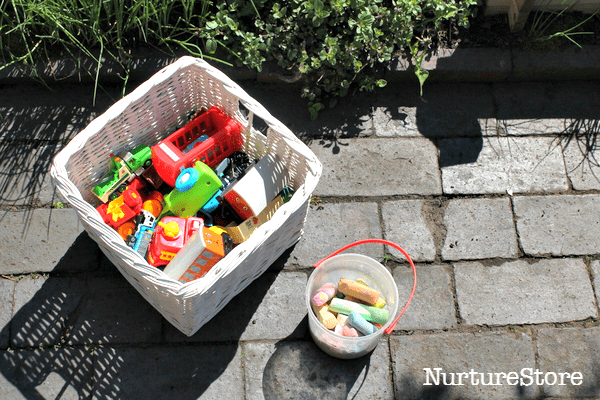 Today we're combining two classic play items: a basket of cars, trucks and diggers, along with a pot of chalks. Chalk is one of those Super Toys that can work its magic in all sorts of ways. It's really easy for even very young children to use, tidy up is very quick and simple (even better if the rain does it for you!) and the play possibilities are endless. If you can imagine it, you can draw it, and add it to your pretend play.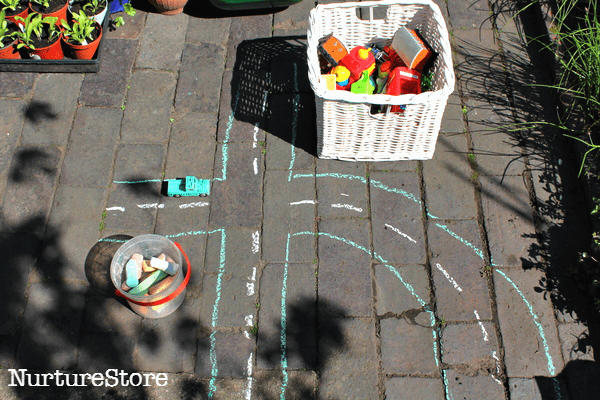 For younger children, or those who haven't used chalks in this way before, you might set up the start of a pretend play town. It's a fun invitation to play for them to discover outdoors. But really, aim to let the children be in charge here. You could partner with them, chat about what you are drawing and collaborate on a big city scape, but let your kids lead the way and generate their own play ideas.