Sometimes the best art comes from very simple materials – especially when you go big and bold!
Newspaper art
We are trying out different places to create art. Instead of so often starting out with a small piece of white paper we're trying out different surfaces. Last week we used a big, flat cardboard box to make an imaginary land. This time we're using newspaper and turning yesterday's news into today's art.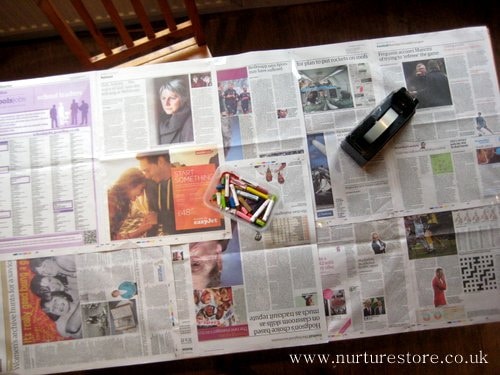 We always like a bit of recycling and up-cycling and old newspapers are a good material for this. A broadsheet size gives a generous space to create some art but we decided to go even bigger and cover the whole kitchen table in a layer of newspaper. Our after school routine always begins around the kitchen table, with a drink and a snack and a chat. Today we didn't need to move from there but instead started some art doodles right on the tablecloth.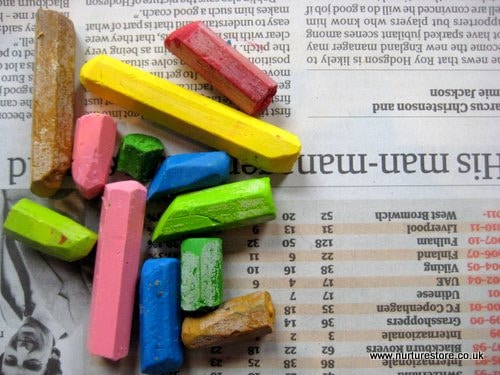 You could use pretty much anything you like to make make your design on the newspaper but the girls' favourite right now is oil pastels, so that's what we used. They give a good bold design over the newsprint and let you try out contrasts as you draw and blend colours together.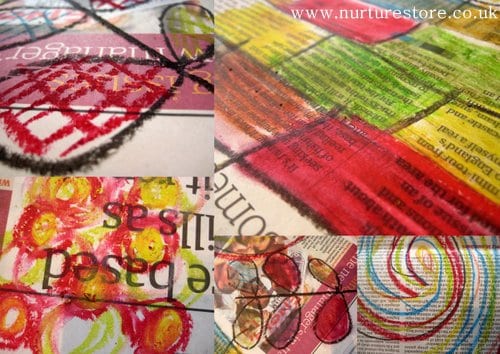 And look at all the patterns you can create. Having a great big canvass made from an inexpensive material such as old newspaper invites expansive, bold drawing. No need to hold back and take care with resources – you can go for it and cover the whole surface any way you like.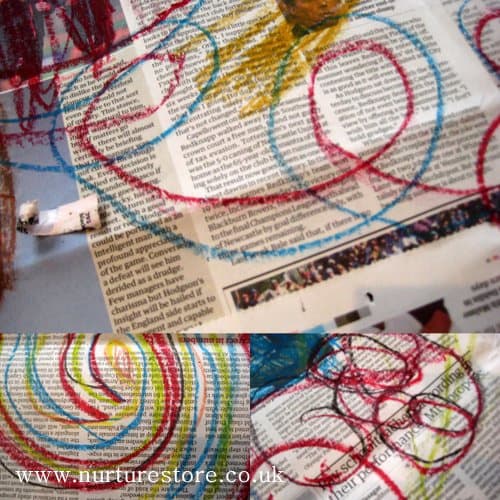 We also like to play Follow the Leader, where one person starts a design and another has to try and copy over the top in a different colour. It's a good exercise in hand-eye co-ordination and you can use it to model letter shapes with very young children and, even better, it's lots of fun. My 5-year-old likes to make her pattern as intricate and super fast as she possible can!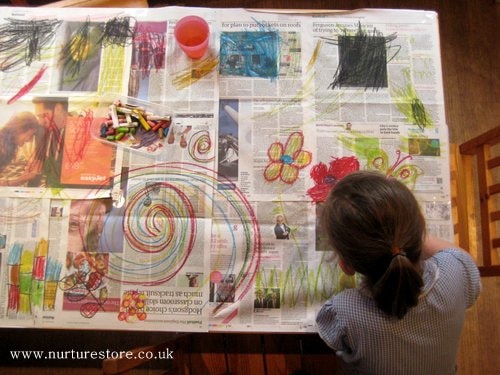 I think this newspaper art would make a great party activity, with all the guests contributing some designs while they wait for their party tea. You could cover over the top with a clear plastic table cloth and have a feast for the eyes as well as the stomach.

Nurture art with the Art Spark resources!
My Art Spark resources will give you everything you need to start a joyful art practice with your children. There are two new ebooks and an online art course for your family or class. Use them and you'll be bursting with enthusiasm and ideas that will help you make art happen. Click here to see more.