Are you teaching your baby any maths? We focus a lot on helping babies develop physical skills and learn to communicate but learning about maths starts at a very young age too. The whole ethos of our SUPERbaby series is on simple, playful things you can easily fit in with your everyday  play with your baby so I'm not suggesting getting out any flashcards or doing any formal maths lessons but here are Five Maths Ideas for Babies that will blend in with your day easily and encourage your little one to have a great start in life.

---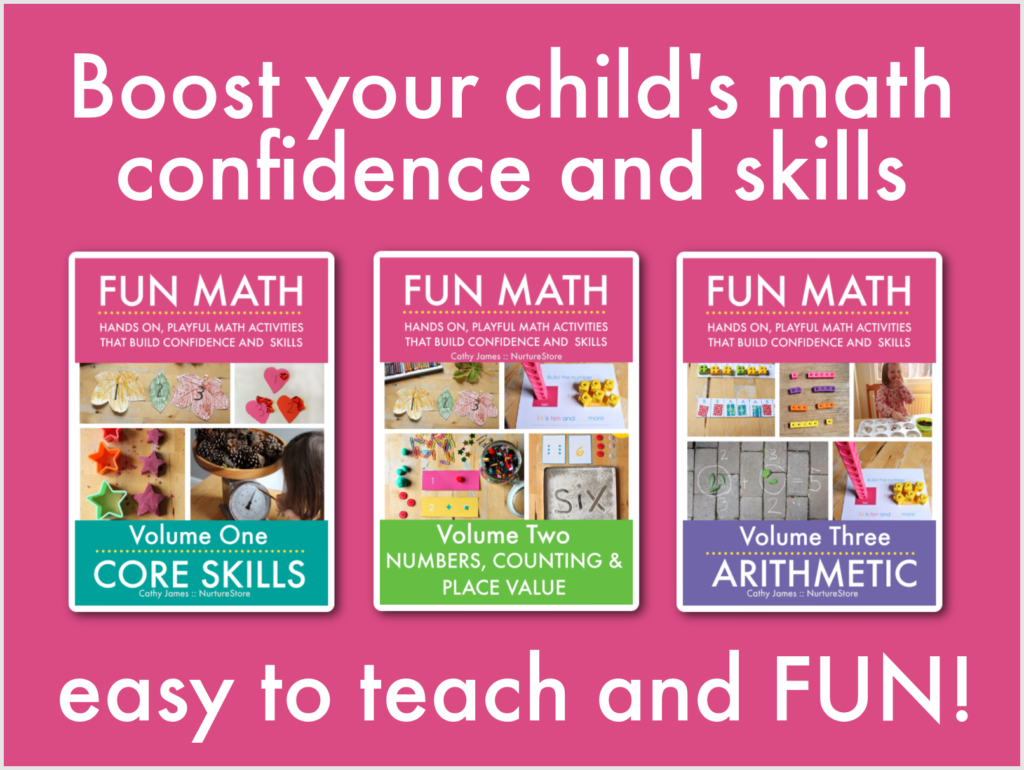 Magic Fun Math lessons!
Fun Math is an easy to teach, highly effective math curriculum based on play and hands-on learning.
All the lessons are designed to be fun and memorable, so children enjoy their lessons and feel confident.
The lessons are easy for teachers and parents to use, in class or at home.
These are the magic lessons where children really see, understand, and can apply math concepts. They are especially suited to children who don't like math, lack confidence, don't understand math the way they are currently being taught, or just want to play.
SEE MORE AND TRANSFORM YOUR MATH TEACHING HERE.
---
Counting: The first one's the easiest and most obvious and is simply to count. When you use blocks to build a tower, when you place finger foods on your babies plate, out and about when you look at all the ducks you're feeding, at home when you're reading and looking at all the teddies in your story. Pointing to each item and counting them helps your baby learn the pattern of the numbers and importantly helps them learn one-to-one correspondence – that the word 'one' corresponds to one physical object.
Subtraction and addition: It might seem strange to think about your baby doing calculations but the ideas of  'One More?' and 'All gone!' at a meal time are just that, and a very important starting point for later addition and subtraction.
Dimensions: Babies just love exploring objects, passing them from hand to hand, turning them and putting them in and out of pots. If you give some thought to the objects you give them, trying to include lots of different shapes and sizes, you're giving them the opportunity to learn about sizes and dimensions as they play. Provide interesting resources and let your little mathematician do the exploring.
Singing: There are lots of nursery rhymes which use numbers and let you count up or down. Using props or your fingers as you sing reinforces the concepts of numbers relating to actual objects. Try Three Cheeky Monkeys, 12345 Once I Caught a Fish Alive or One Potato, Two Potato.
Volume: Using water play (and sand play when they're a little older) is a great medium for exploring volume. Simply add in some jugs and pots and let your baby (or help them to) fill the jugs and pour them in to the containers. Babies (and children – and adults too!) learn through doing, being part of the action and trying things out for themselves – and trying to pour a big jug full of water into a small container is a great lesson in volume.
What else do you play to help your baby learn maths?
Our SUPERbaby play series focuses on simple, playful ideas you can use with the youngest of children to have fun and encourage them to develop important early learning skills. The emphasis is on ideas you can easily fit into a busy week, using materials you'll have around your home. View all our SUPERbaby ideas here.
happily shared with Math Monday and  Works For Me Wednesday and  Tot Tuesday and  ABC and 123 and  We Play
---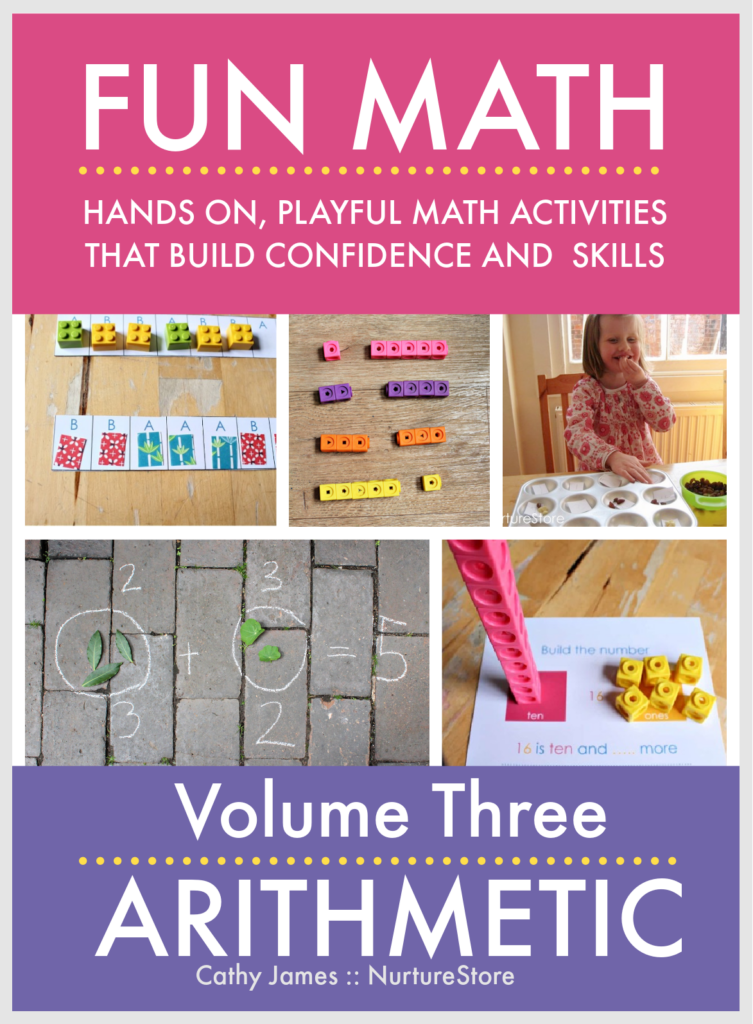 Transform your teaching with Fun Math
The Fun Math series gives you a math curriculum that is easy to teach and highly effective.
Children love these lessons because they are engaging and fun.
You'll have a clear set of ready-made math lessons and activities that are simple to lead using our step-by-step lesson guides, and which children really understand.
Be the best math teacher and boost your children's confidence and skills with Fun Math.
See more and transform your teaching here.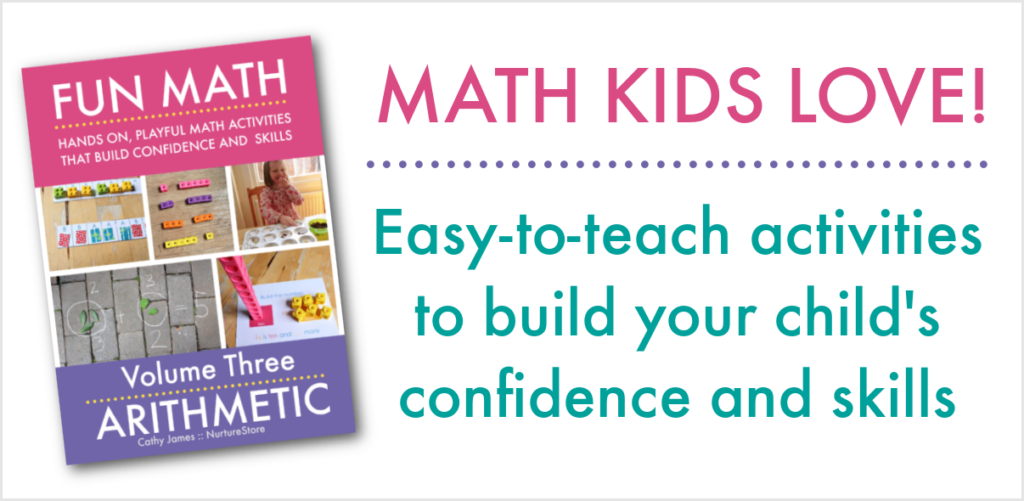 ---