This week we decided to make a house -warming card for the girls' aunt and uncle – a great way to play with maths and make some shape pictures! My daughter loved this activity and was so pleased to make something to give as a gift. And all the while she was happily creating her picture, she was learning all sorts of important maths and literacy skills, without even realising it. Here's how we made our shape picture…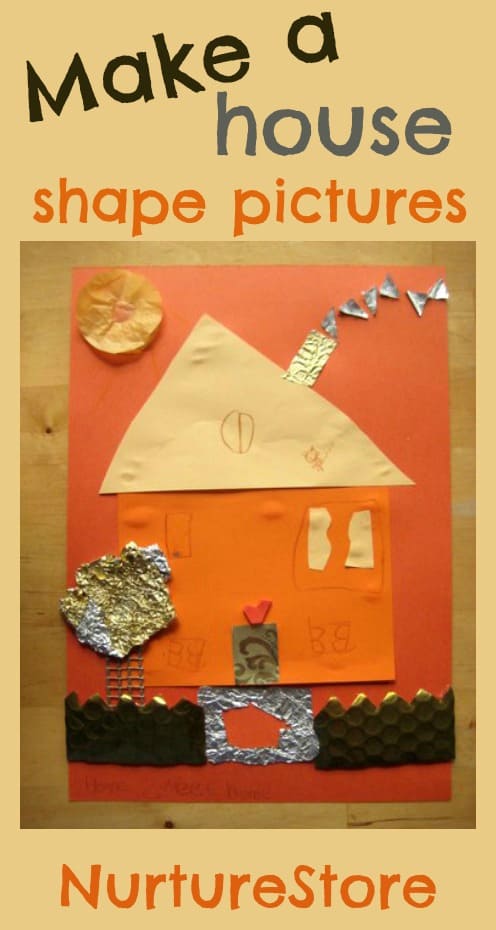 Make a house :: shape pictures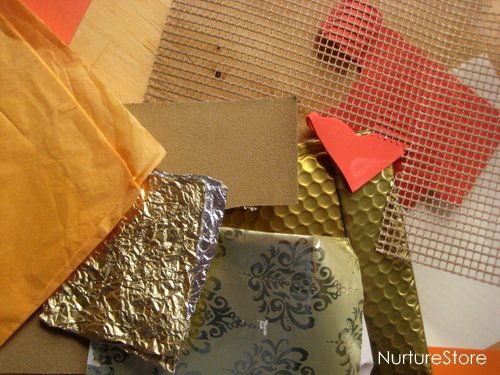 We started out by hunting for some collage materials to use in our shape picture. My daughter's favourite colour is orange, so that's what she chose, and we were able to find all sorts of different textures just by raiding our collage materials box.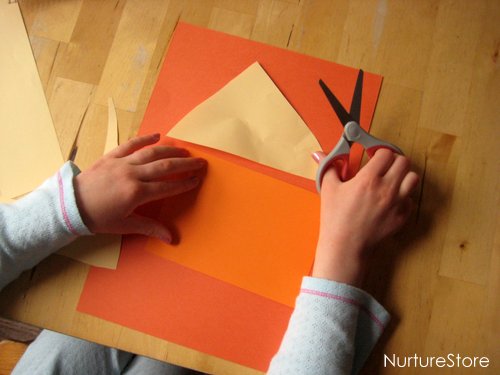 When you're learning about shapes, a good place to start is to make a house – a rectangle and a triangle are perfect!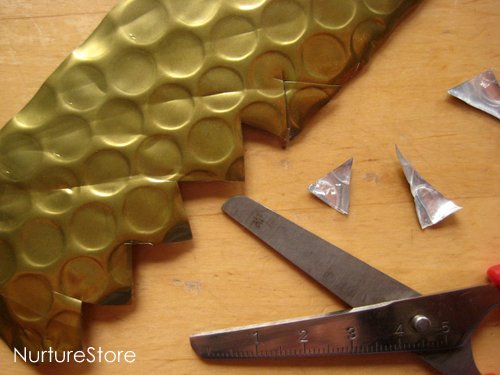 There are lots of things that happened quite naturally while we were working on the picture, and so many skills and concepts were involved. My daughter was just enjoying making her house picture but at the same time she was:
:: using scissors and cutting out intentional shapes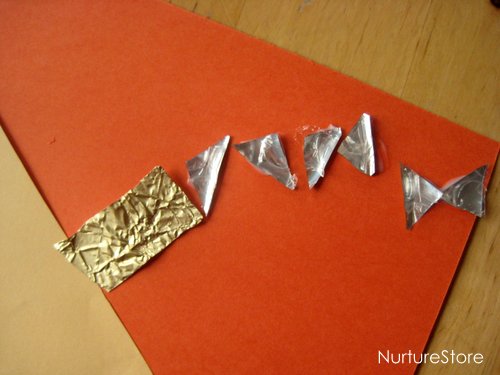 :: thinking about how she could use shapes to represent the essentials of her house
:: using lots of different two-dimensional shapes including squares, triangles, rectangles, circles
:: turning the shapes and thinking about different orientation
:: comparing sizes and thinking about realistic dimensions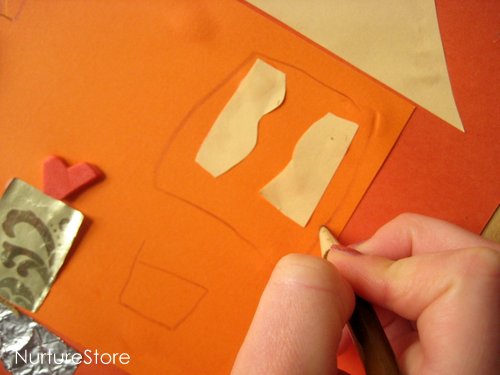 :: developing her pencil grip and drawing skills, to add in extra details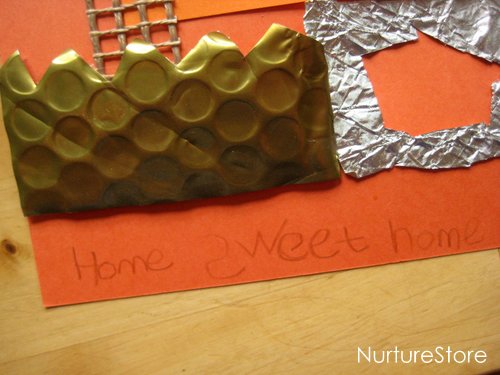 :: trying out some writing and spelling, with a very real purpose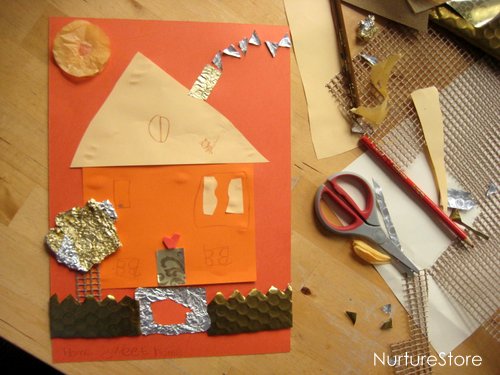 :: feeling pride and a happy sense of achievement when her picture turned out to be great!
More creative math activities
If you're looking for play-based exploration and discovery of math and science concepts, come and take a look at our Fizz, Pop, Bang! Playful Science and Math Activities.
And for more math-meets art resources, join my ART of CIRCLES workshop.