We've hit on a winning combination this week and discovered a super fun way to encourage lots of reading and writing. Here's how we're using speech bubbles to bring giggles to learning to read and write.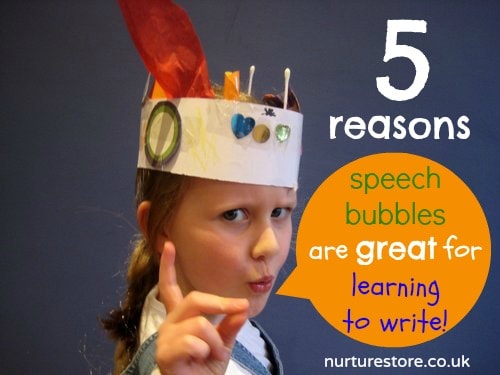 5 reasons speech bubbles are great for learning to read and write
>>>> Download my guide to creative storytelling activities here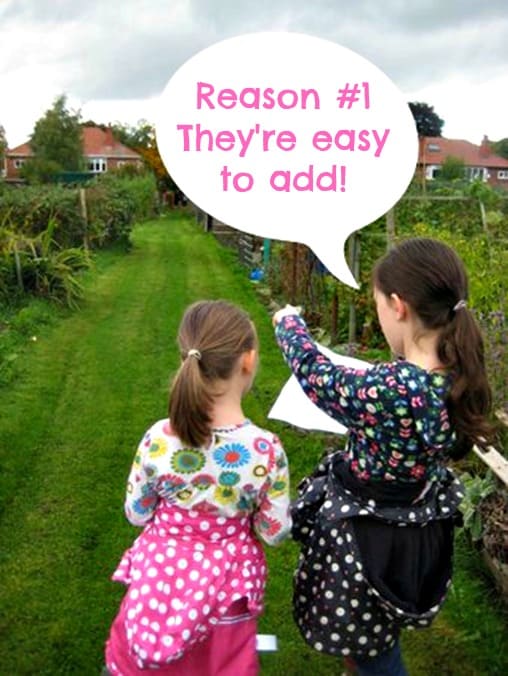 Using a free package like picmonkey, it's really easy to add speech bubbles to some of your favourite family photos. Having your children feature in the photos puts them right at the centre of the writing activity. I added some bubbles to a dozen of our photos, saved them in a Word document and then printed off a copy for each of the kids.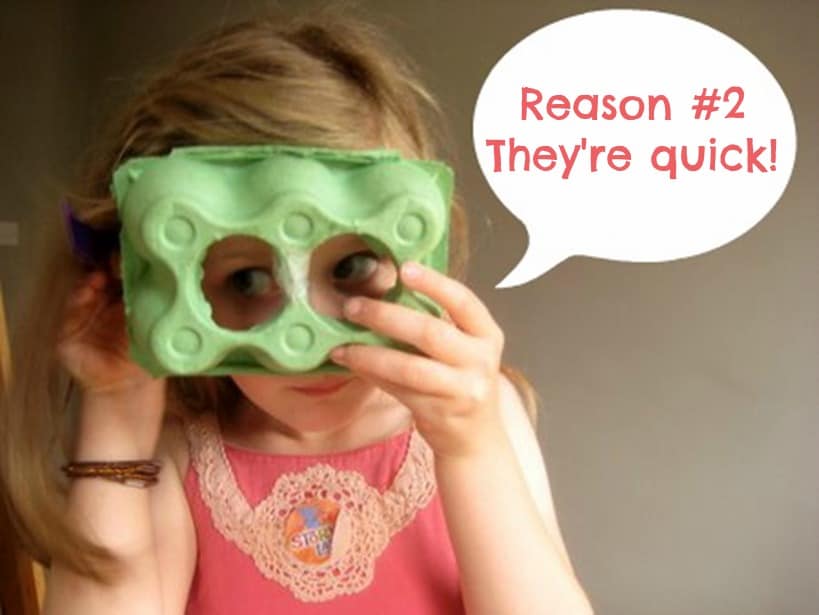 For beginners, reluctant writers or kids who just prefer to be on the go, speech bubbles are great. They only need a quick sentence to tell a whole story, encouraging some writing practise without overwhelming or switching off your child.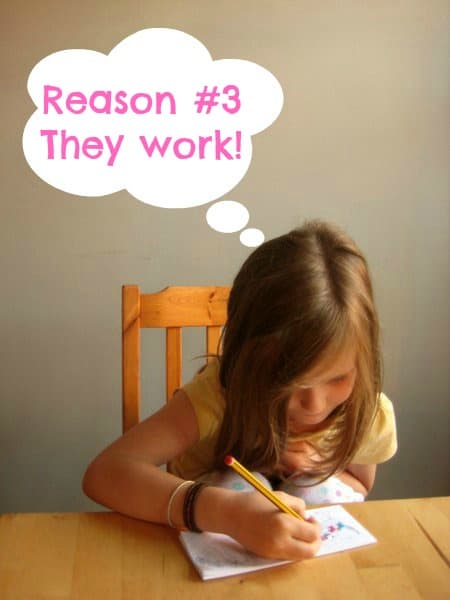 They might be super quick to complete but a single sentence still lets you incorporate so many reading and writing skills. Capital letters, finger spaces, spellings, handwriting, punctuation, sentence structure -they're all there in one little speech bubble.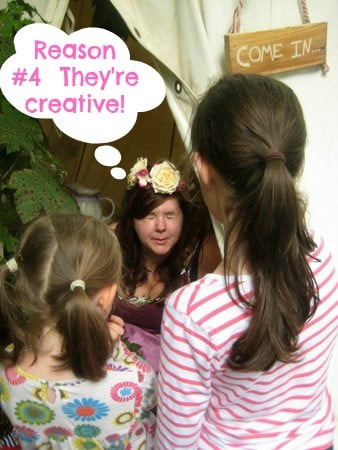 They're creative too. There's no limit to what that fairy queen might be wishing! Speech bubbles invite children to put themselves in someone else's shoes and put words right in their mouth.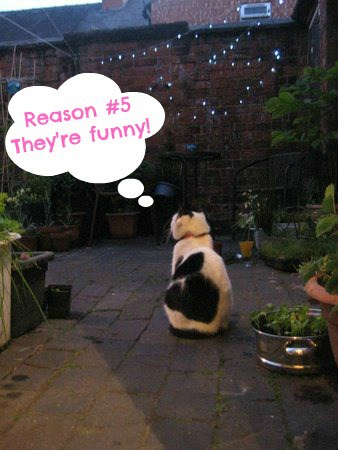 Learning to read and write should be fun! My girls loved this speech bubble idea and were in fits of giggles, sharing their quotes with each other.
More play activities to explore story telling
Help your child to make their mark with these wonderful projects that help develop a love of writing, creative storytelling, self-confidence and compassion – along with six sets of bonus printables.