We are fighting back against the darkness brought with the clock change and making jam jar candle holders to light up our home.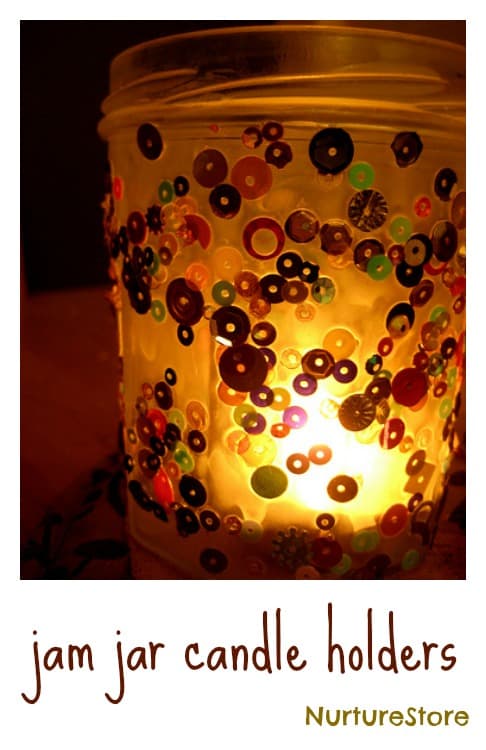 How to make jam jar candle holders
As soon as the clocks go back it's like someone threw the light switch and the afterschool atmosphere changes. Instead of lamenting the lack of light we are making our own, transforming jam jars into beautiful candle holders to create a cosy glow in the kitchen as we play and eat dinner.
You will need: clean jam jars, PVA glue, water, a paint brush and some embellishments – we used sequins but autumn leaves or tissue paper are great alternatives
This is a good upcycling craft using old jam jars and we like to use ones with a wide neck, so it's easier to place the tealights inside and light them.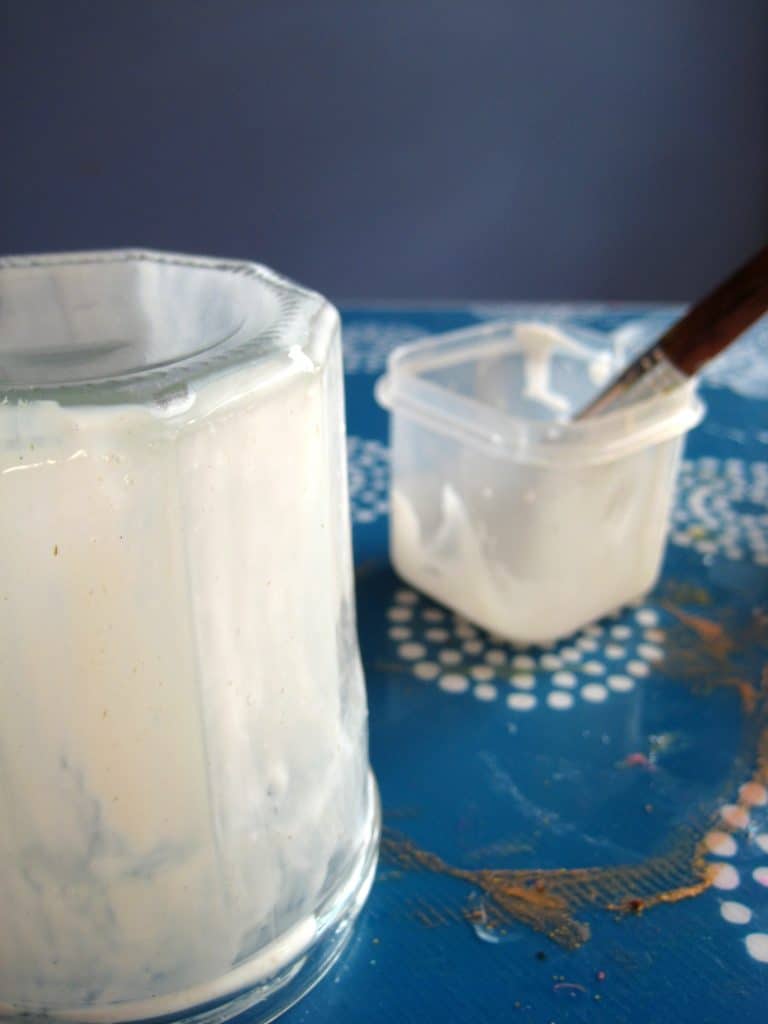 Start by thinning your glue with a little water, mixing it all together with your paintbrush.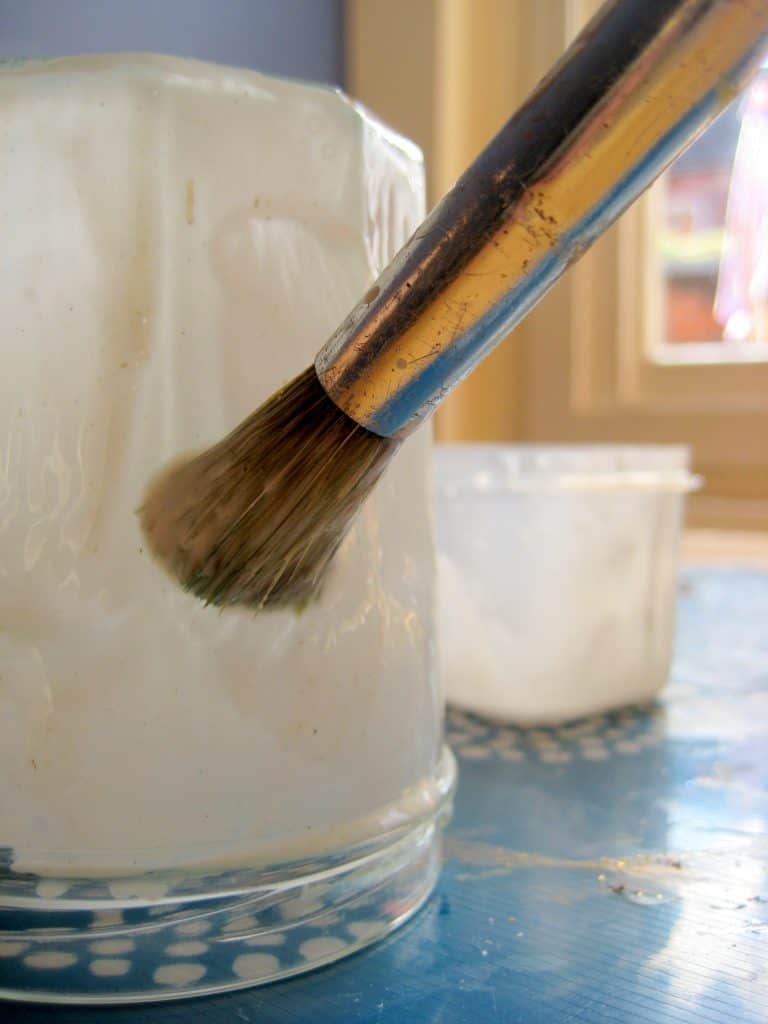 Then paint this mix over the outside of your jam jar.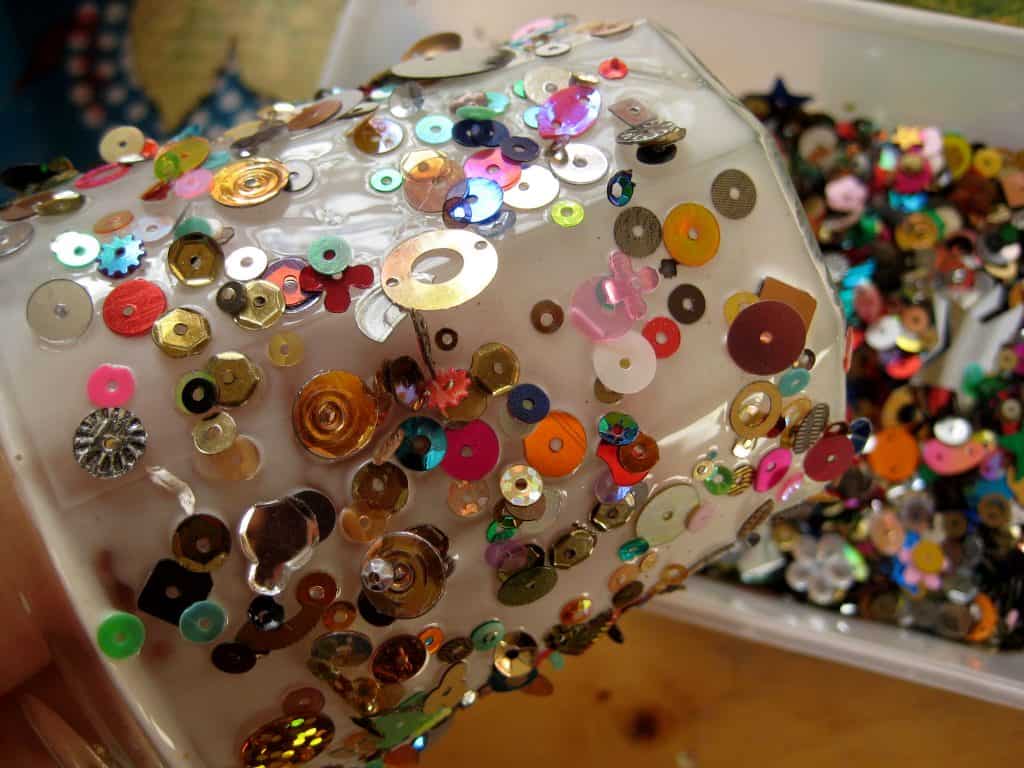 Add your embellishments and paint an extra layer of the watered down glue on top to hold everything in place, and provide a protective finish.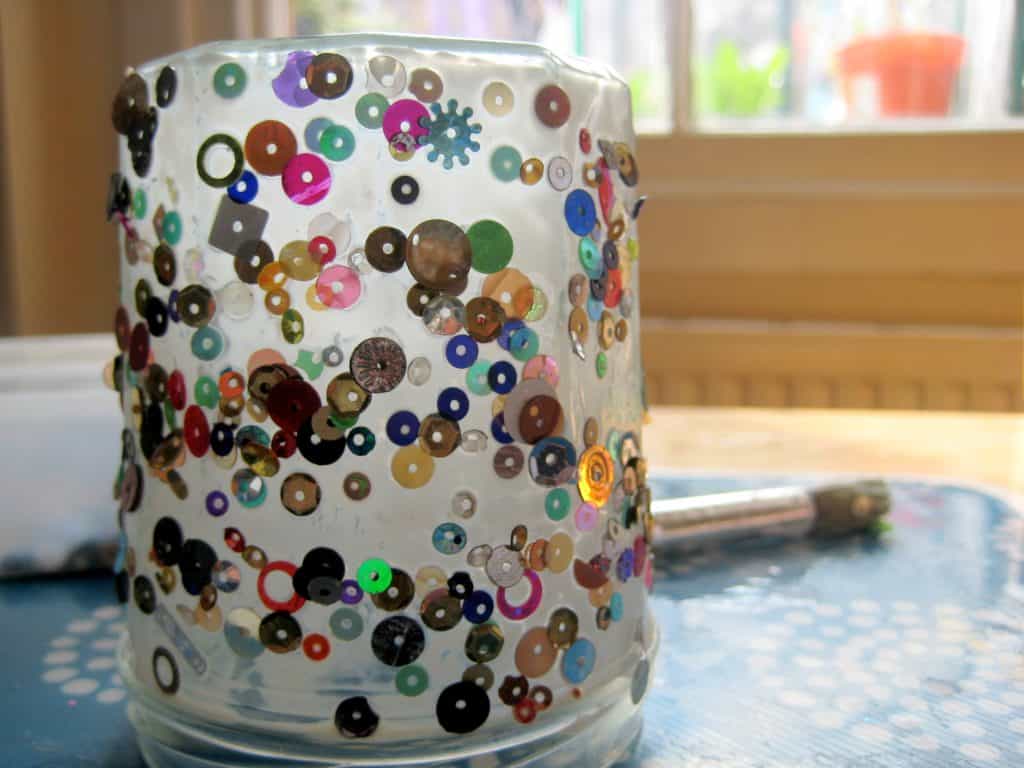 Once the glue is completely dry pop your tealight inside and sit back and enjoy the warm glow.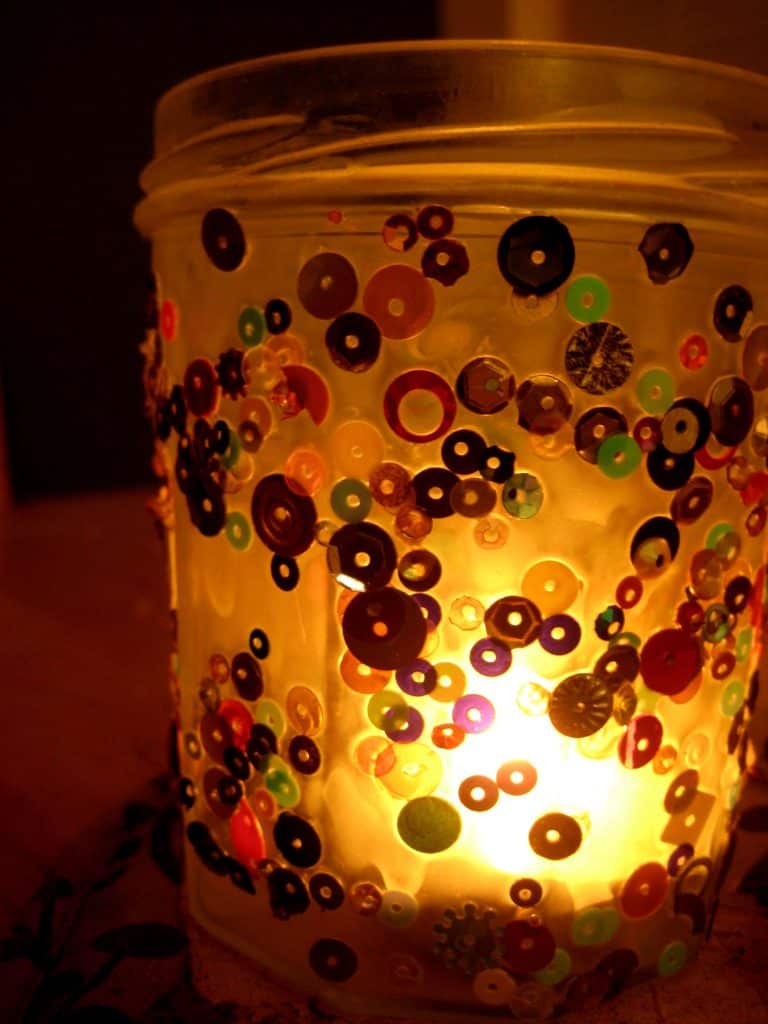 Download your ready-made Diwali kit
Download our Play Academy ready-made Diwali unit and you'll have everything you need to lead a Diwali celebration with your children. In this set of Diwali lesson plans your children can:
:: learn about Diwali: it's meaning, it's traditions and how it's celebrated
:: make Rama and Sita puppets and act out their story
:: create firework paintings or diya lanterns
:: make rangoli designs
:: explore a five senses Indian food taste test
Bonus Diwali thematic unit printables
The Play Academy's thematic units come with practical printables that make the lessons more engaging for your children and easier for you to teach.
No need to go searching for printables to accompany your lessons, they're all included when you download your chosen unit.
In this Diwali Unit you'll receive these bonus printables:
:: Diwali vocabulary cards to re-cap knowledge and develop language skills
:: a Lotus flower colouring sheet and rangoli template for arts and crafts
:: a Diya lantern colouring sheet
:: Monkey army counting cards for math activities
:: a Diwali taste test record sheet to explore the foods of the festival
How to download this Diwali thematic unit
You can download this unit along with over 50 more from NurtureStore's Play Academy.
If you are already of the Play Academy, you can download this unit straight away from our Library here.
If you are not yet a member, find out more and choose your first unit here. Your teaching is about to get a whole lot easier!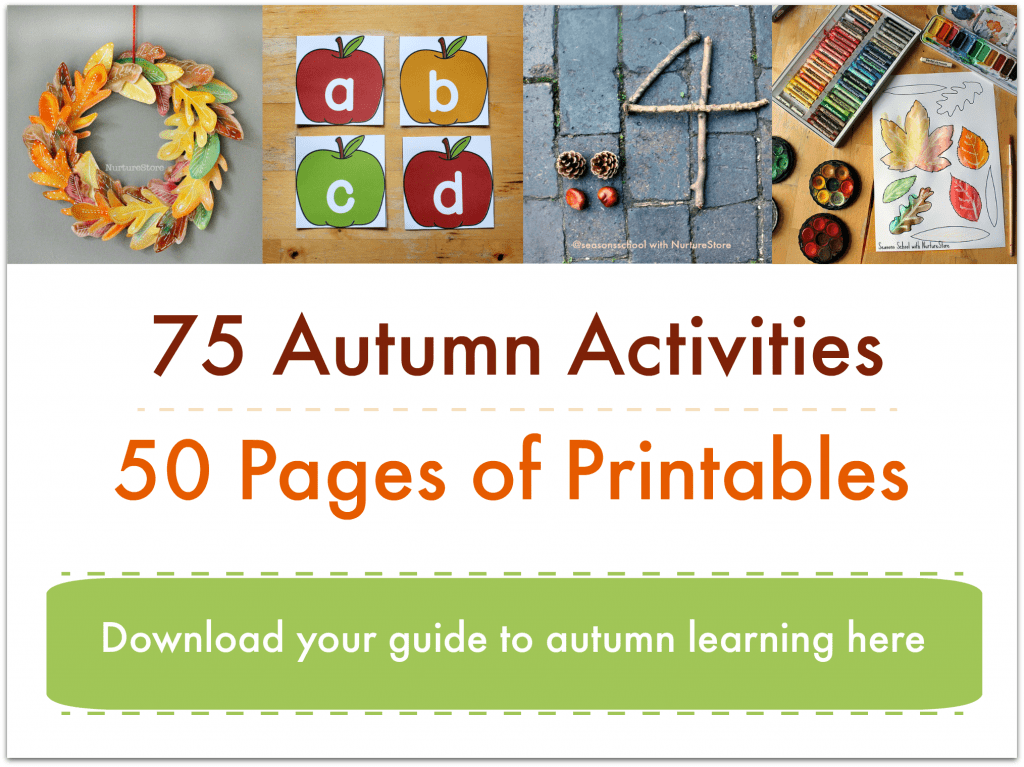 Everything you need for autumn learning, all in one place 
:: over 75 engaging activities and lesson plans that your children will love
:: 50 pages of printables that make teaching so easy
:: weeks worth of learning all planned for you, to take you right through the season
CLICK HERE TO DOWNLOAD YOUR AUTUMN PRINTABLES NOW!