Use these lesson plans for International Women's Day to celebrate with your children.
International Women's Day activities for children
Save time and teach better with this thoughtfully-created curriculum.
This kit gives you everything you need to teach an engaging programme of activities to celebrate International Women's Day with your children.
The unit is all planned and prepped for you, with bonus printables to make it easy for you deliver an International Women's Day curriculum which is engaging and relevant to children.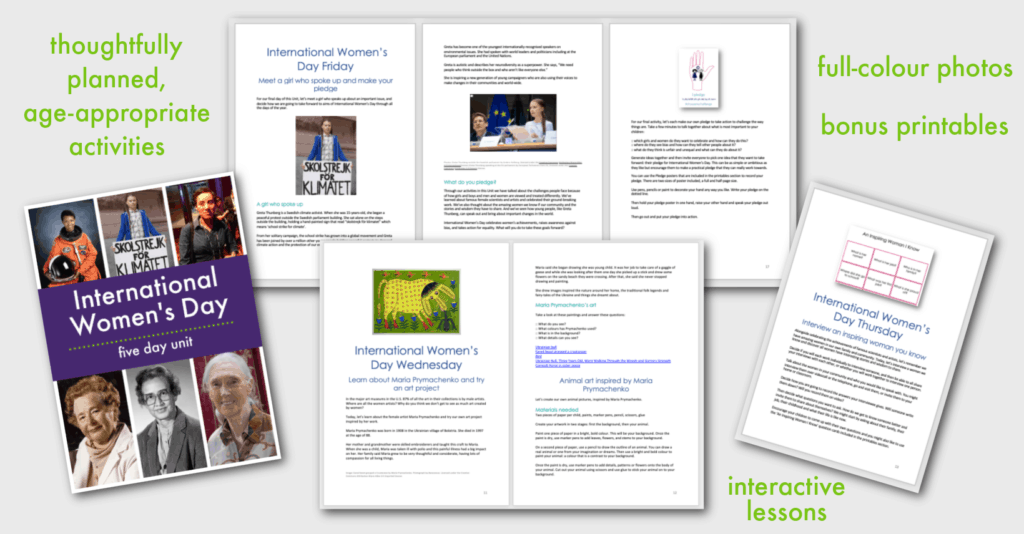 Your International Women's Day Unit includes:
:: five lesson plans centred on celebrating women's achievements, raising awareness against bias, and taking action for equality
:: learn about International Women's Day
:: ask: are boys and girls different? and consider gender stereotypes
:: ask: who can be a scientist?, learn about female scientists and try a science experiment
:: ask: where are all the women artists?, learn about artist Maria Prymachenko and create your own artwork
:: interview an inspiring woman you know – and discover all women have interesting stories and wisdom to share
:: meet a girl who spoke up and inspired a new generation of campaigners, and make your own pledge to take forward the goals of International Women's Day
:: with bonus printables to make your teaching easier and help your children engage with the lessons, including Who Does What Job? cards, Who Does What Thing? cards, 'A Inspiring Woman I Know' question cards, and Pledge posters
:: thoughtfully created to be engaging, age-appropriate and inspiring for children aged 5 to 12
:: only $4.99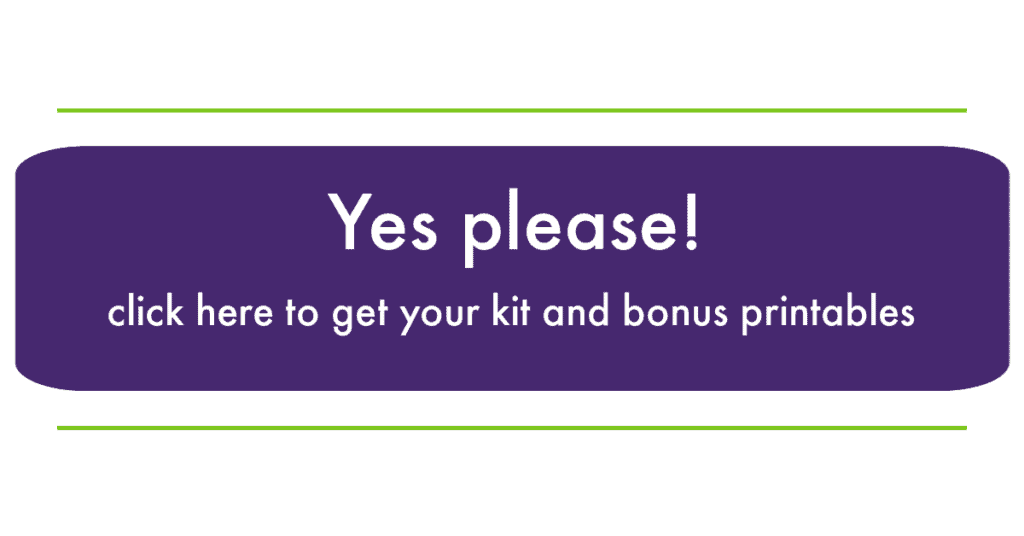 ---
Available for instant download
This product is an ebook (electronic book), which means you will be sent a link by email which allows you to download the ebook and all the resources. You should save it to your computer or iPad and then either read it on screen or print some/all of the pages, as you prefer.
Questions?
If you have any questions, then please refer to our FAQ.
Important Information
By purchasing items from our website you consent to our Privacy Policy.
All ebooks and other digital products listed on this page protected under copyright ©. All rights reserved. They may not be shared or distributed in any way or form.
All products listed on this page are priced in US dollars unless stated otherwise.