This simple tally and graph activity is one of the the math activities in my Gingerbread Man Unit.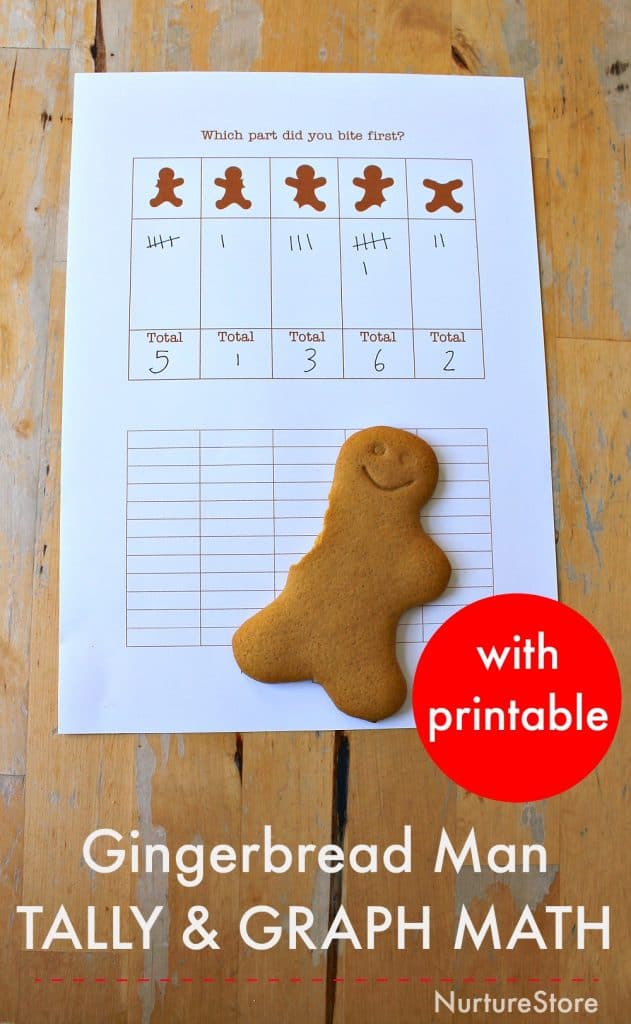 Gingerbread man simple tally and graph math activity

This is a fun way to turn snack time into a math lesson, exploring tally charts and graphs.
Materials needed:
:: gingerbread men cookies
:: graph sheet from the Gingerbread Unit
:: pens and pencils
:: coloured pencils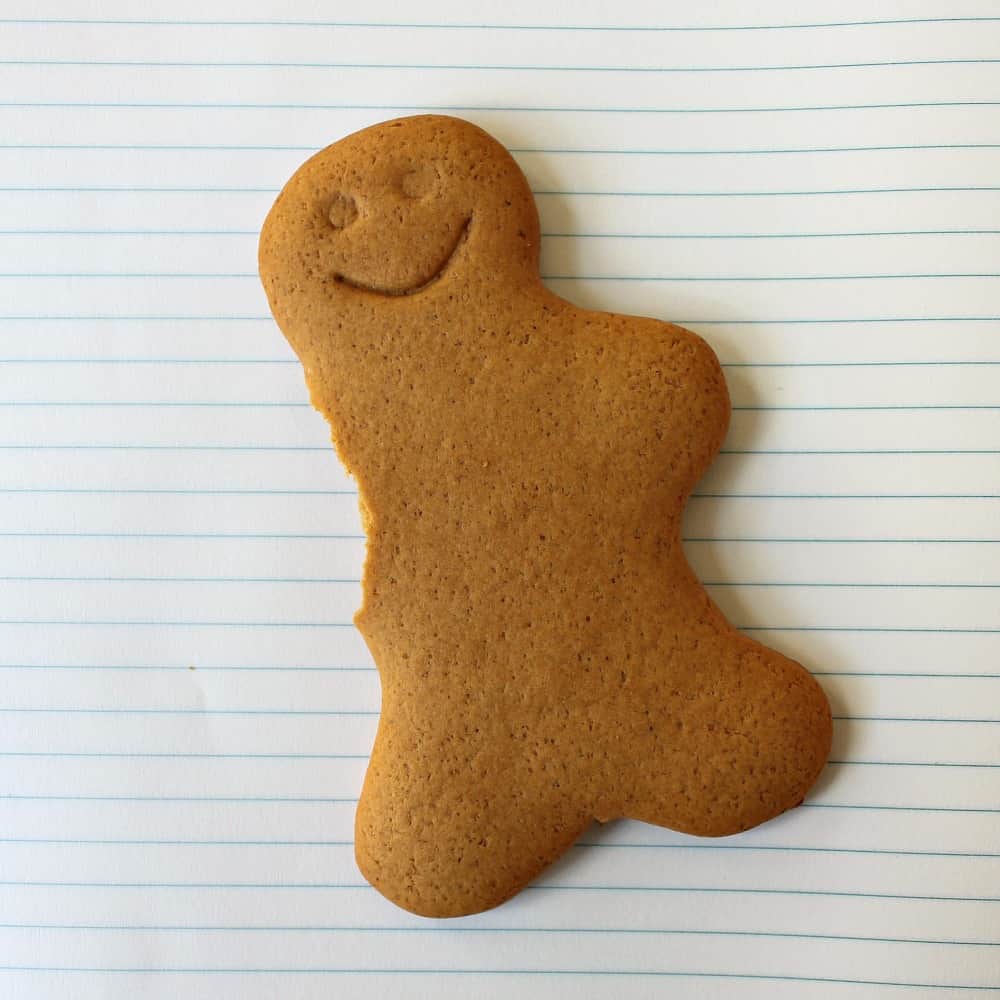 This activity carries out statistical research to answer that vital question: which part of a gingerbread man do you bite first? It's great to add a tasty treat and some giggles to a math lesson!
Offer all the children a gingerbread man as part of snack time, and ask them all which part of the cookie they bit first: an arm, a leg, or did they go straight for his head?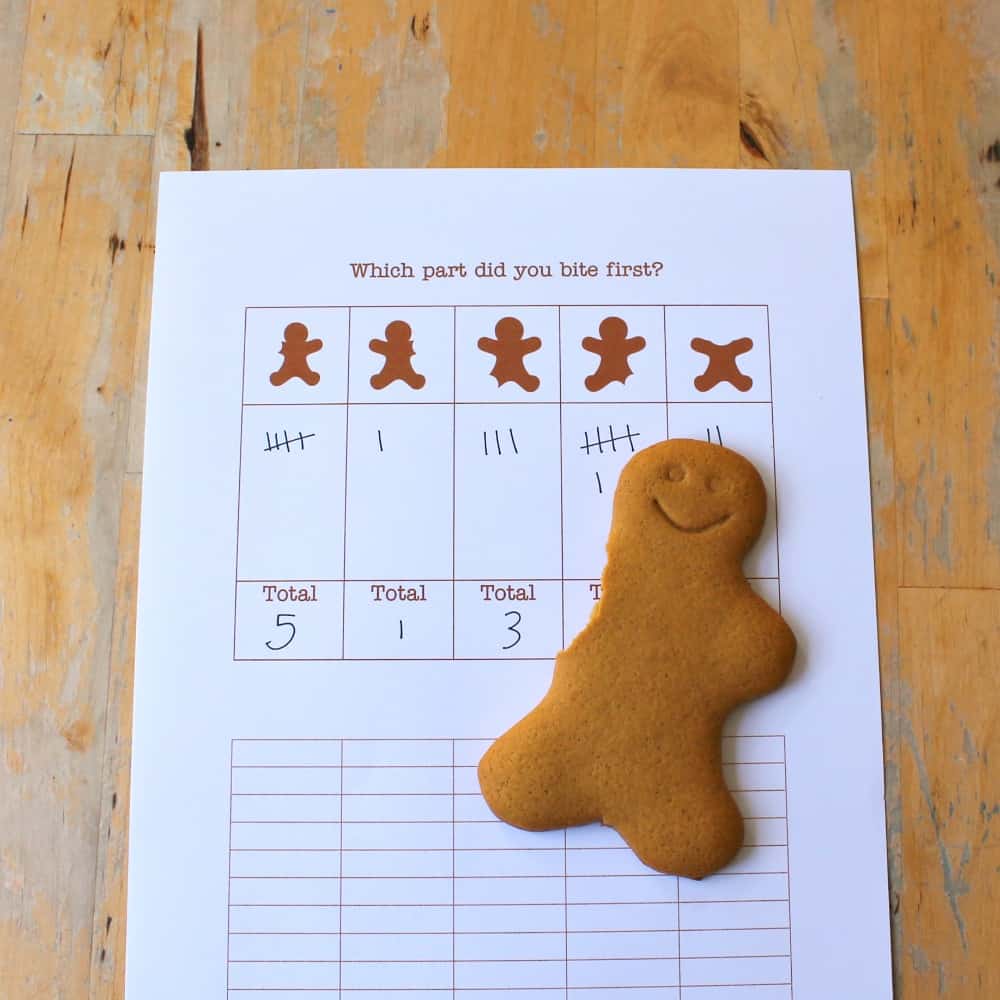 Use the First Bite printable sheets from the Gingerbread Unit to record the number of children who took each different type of first bite: right arm, right leg, left arm, left leg or his head.
There are different ways to record this, depending on the number of children you have and whether you would like to focus on a whole group activity or include independent work.
Children could sign their name in their corresponding column on one master sheet.
You could do a group survey, asking children to raise their hands if they ate the left leg first, counting them all, and using a tally notation to record them on one master sheet.
Or children could work individually or in pairs to ask all their classmates which part they ate first, recording their own tally of the results.
Whichever way you choose, count up your first bites and record the totals in each column.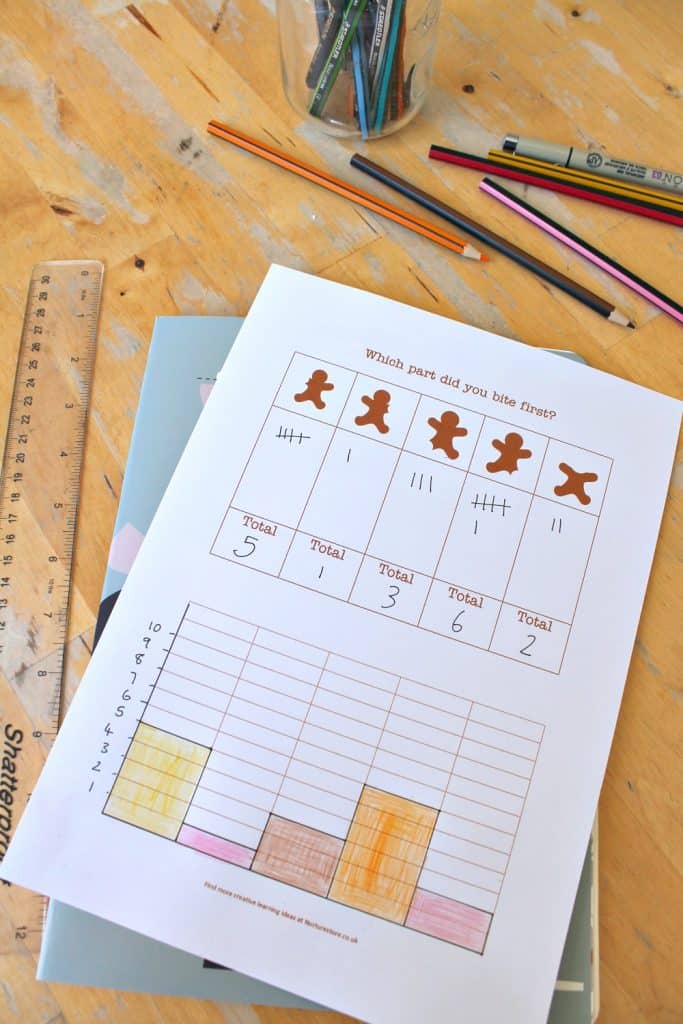 How to extend this gingerbread measuring activity
To extend this activity you have the option to introduce a bar graph of the results in the lower section of the printable. You could draw up the graph for the children to see, or they might be able to draw their own.
Show your children how to draw an x axis to record the first bite options, and a y axis to record the total number of children who chose each option.
Translate the totals from your names/tally chart onto the bar graph, and colour in the columns.
This gives children a clearer visual picture of the results, as they can easily see that the bar which is the tallest was the most popular option.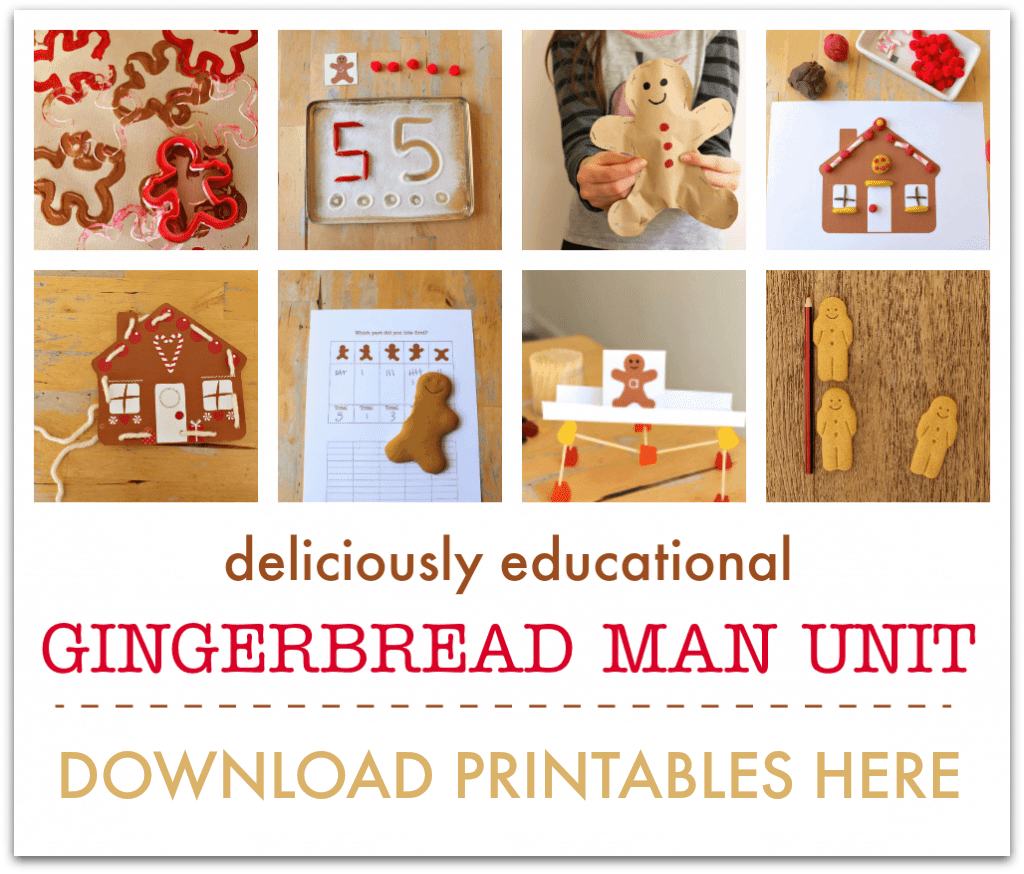 Download the complete Gingerbread Unit
A deliciously educational unit of learning! The Gingerbread Unit gives you everything you need to teach an engaging program of activities all based around The Gingerbread Man.
With ideas for math, literacy, science, play, sensory, arts and crafts your children will love learning through baking, play, and exploration.
:: over 45 pages of lessons, activities, and printables
:: a complete unit of gingerbread-themed math, science, literacy, arts and crafts, sensory, and play
:: materials lists and bonus printables make it so easy!
:: everything planned for you, so you can enjoy it as much as your children do
:: fun and delicious, and packed with engaging learning
Click here to get your complete Gingerbread Unit.