This foil fish craft is great as part of an 'under the sea' theme or as seaside art. The foil presents children with an interesting material to paint on and you can make a whole ocean full of their designs.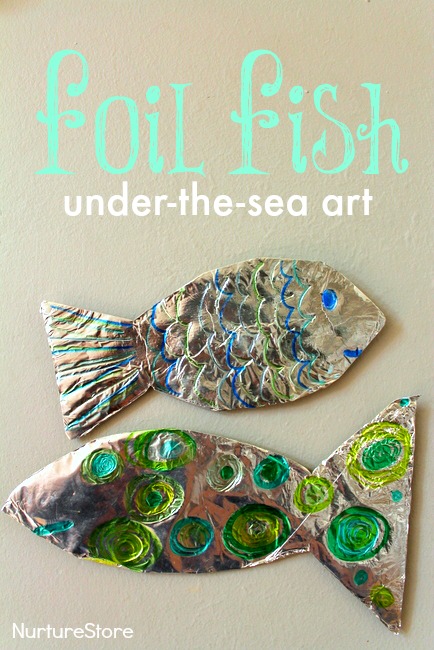 Foil fish craft :: ocean theme for preschool
> Click here to see our favourite children's books about the sea, with activities to match!
To make these fish you'll need: some card, foil, markers, oil pastels or acrylic paints.
Begin by drawing a fish shape on a piece of card and cutting it out. You can look in an ocean information book to discover all the different shapes that fish can be and pick your favourite. You could make a shoal of fish, all the same shape but with each child adding their unique design, or invite everyone to make something different.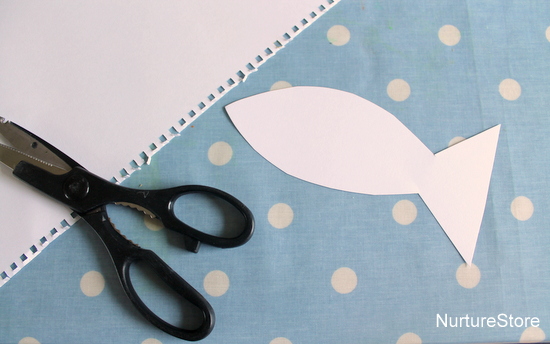 Then wrap your fish in foil – we used kitchen foil wrap, nothing fancy! You can tear the foil a little, and fold and scrunch it, to get it to fit your fish shape.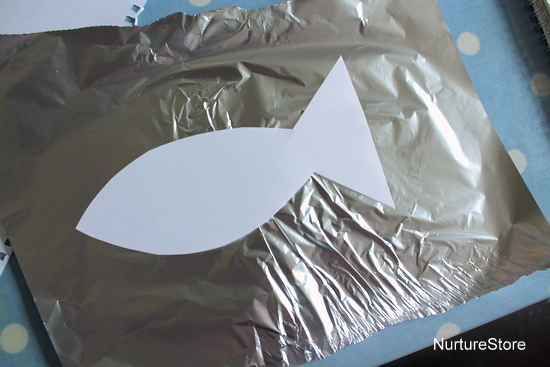 Once your fish is covered in the foil it's then time to add your design. You can use acrylic paint, oil pastel crayons or permanent markers.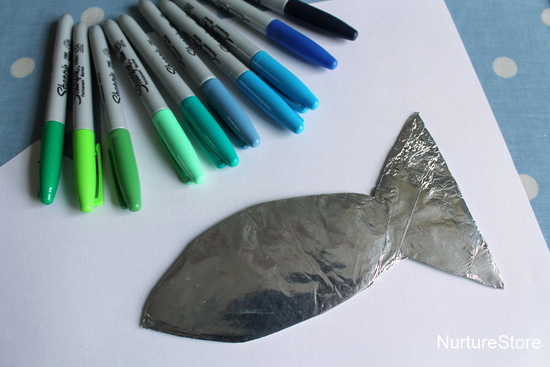 You can make any design you like. You might choose recreate the patterns of a real fish, or create one from your imagination. Swirls, stripes, scales – anything goes.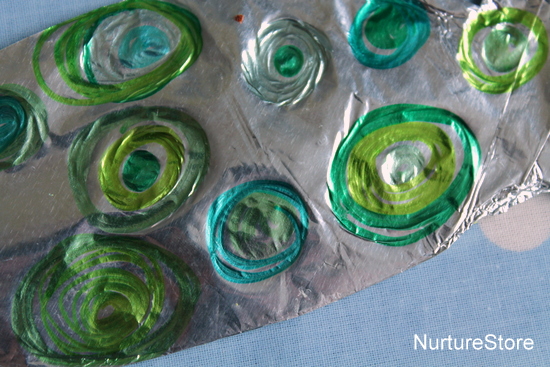 If you want to hang your fish as a mobile, apply a design to both sides.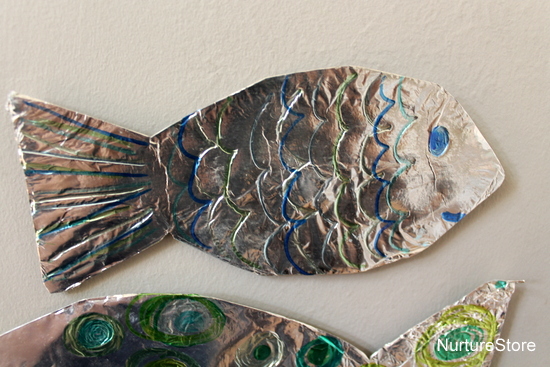 The fished fish look great hung from a piece of twine in front of a window, where they can twirl in the breeze and reflect the sunlight.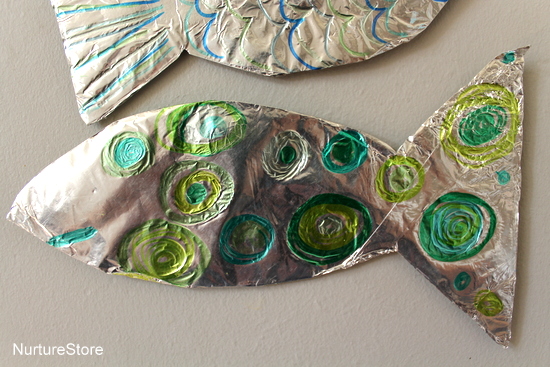 More ocean theme activities
For more ocean themed ideas you might like our fish tank craft, shell mobile, sandcastle messy play, printable sea creatures or our shell sight words.

Nurture art with the Art Spark resources!
My Art Spark resources will give you everything you need to start a joyful art practice with your children. There are two new ebooks and an online art course for your family or class. Use them and you'll be bursting with enthusiasm and ideas that will help you make art happen. Click here to see more.