This foil fish craft is great as part of an 'under the sea' theme or as seaside art. The foil presents children with an interesting material to paint on and you can make a whole ocean full of their designs. And don't miss my free fish-themed printables!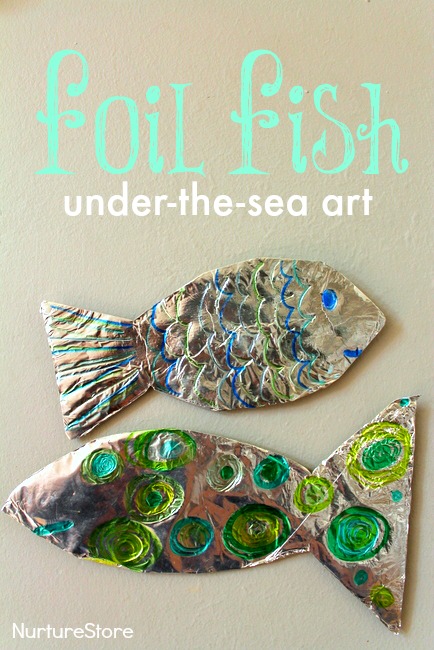 Foil fish and free ocean printables
Watch the video below to see how you can make beautiful foil fish with your children:
Hey, are you doing a project on fish, the seaside or the ocean? If you're looking at this foil fish craft then I guess you might be. I have some great free printables on a fish theme that I think you'll love.
NurtureStore has an extensive library of free printables, including a free Number Fish printable, which is great for adding numbers to your play and working on math skills in a hands-on way. I also have a lovely free Ocean Creatures Play Set which you can print and combine with playdough or a water tub for imaginary play.
Would you like copies of these free ocean printables to complement your foil fish craft? Pop your email address in the box below and I'll send them to you. You're welcome!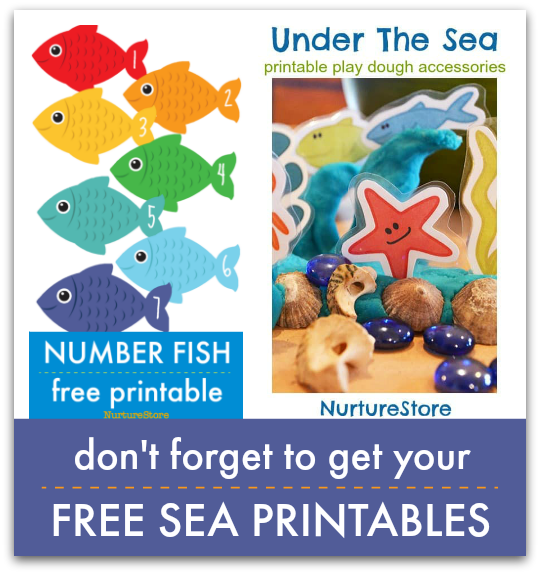 How to get your free copy of these great 'ocean' printables
Click below to access the printable.
How to make foil fish
To make these fish you'll need: some card, foil, markers, oil pastels or acrylic paints.
Begin by drawing a fish shape on a piece of card and cutting it out. You can look in an ocean information book to discover all the different shapes that fish can be and pick your favourite. You could make a shoal of fish, all the same shape but with each child adding their unique design, or invite everyone to make something different.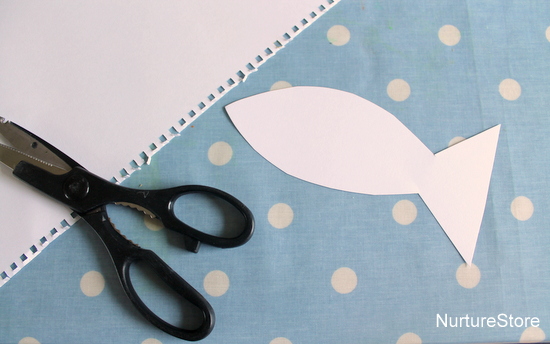 Then wrap your fish in foil – we used kitchen foil wrap, nothing fancy! You can tear the foil a little, and fold and scrunch it, to get it to fit your fish shape.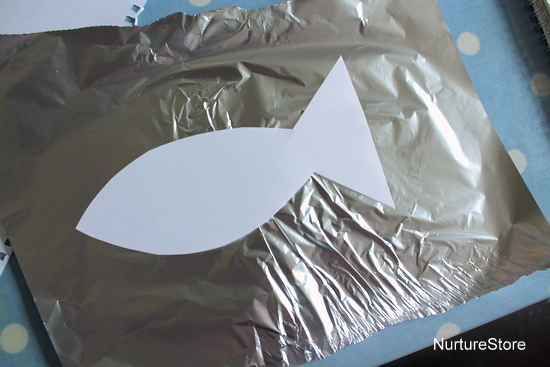 Once your fish is covered in the foil it's then time to add your design. You can use acrylic paint, oil pastel crayons or permanent markers.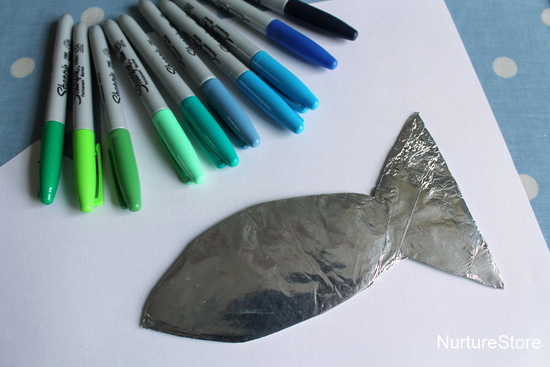 You can make any design you like. You might choose recreate the patterns of a real fish, or create one from your imagination. Swirls, stripes, scales – anything goes.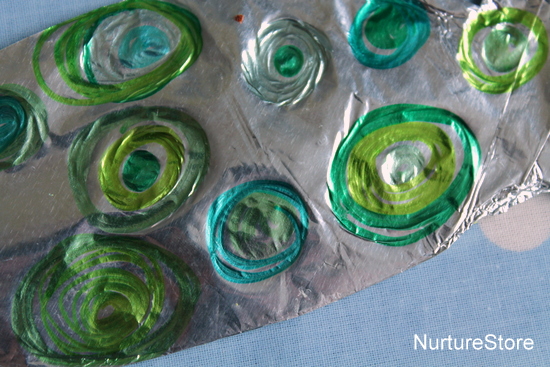 If you want to hang your fish as a mobile, apply a design to both sides.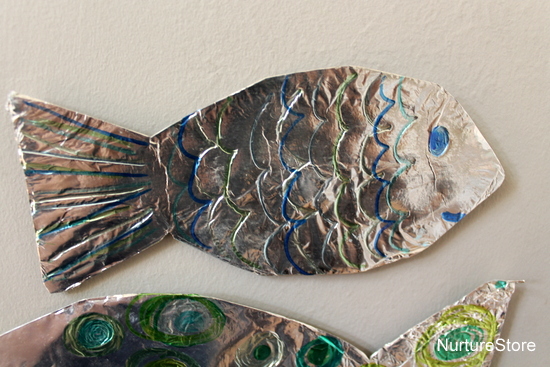 The finished fish look great hung from a piece of twine in front of a window, where they can twirl in the breeze and reflect the sunlight.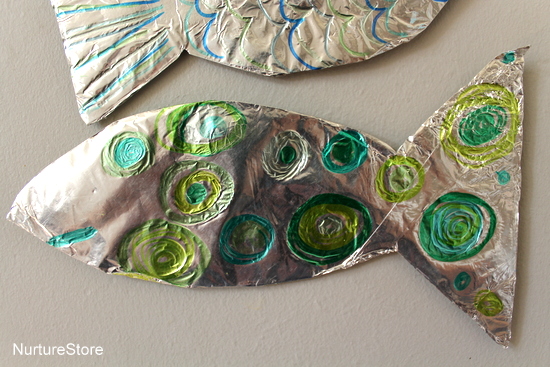 More ocean theme activities
For more ocean themed ideas you might like our fish tank craft, shell mobile, sandcastle messy play, printable sea creatures or our shell sight words.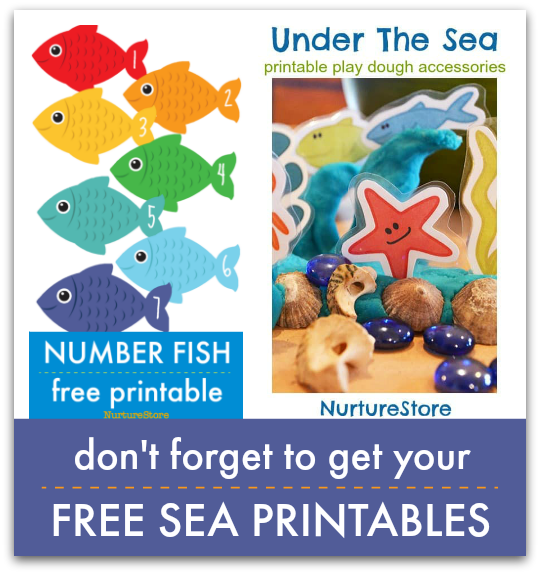 Don't forget to get the free Number Fish and Ocean Creatures Play Set printables while you're here!
Click below to access the printable.