This is a super fun and messy fine motor skill activity with pumpkins. It's the perfect Halloween finger gym!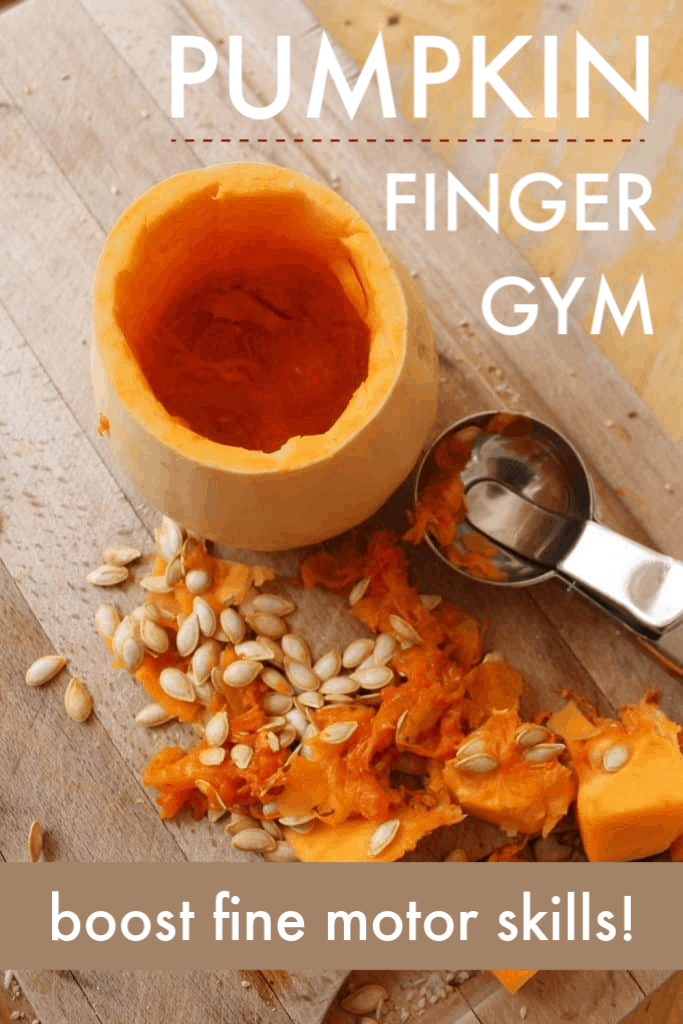 Fine motor activity with pumpkins
This Halloween-themed finger gym idea helps develop hand strength, wrist movement, and finger grip.
A finger gym is an activity that's designed to develop fine motor skills through a fun, playful activity.
You can set up a finger gym in your class, or at home, and invite your children to try a new activity every week or even every day.
It's important to offer a variety of finger gym activities that vary over time. This ensures children get to work on a range of movements, using their hands, fingers, and wrists, and it keeps things interesting, so children are more likely to been engaged and make the most of the activity.
This autumn finger gym encourages children to get stuck in, scooping out the insides of a pumpkin. The movements involved work to build flexibility and strength in hands, wrists, and fingers.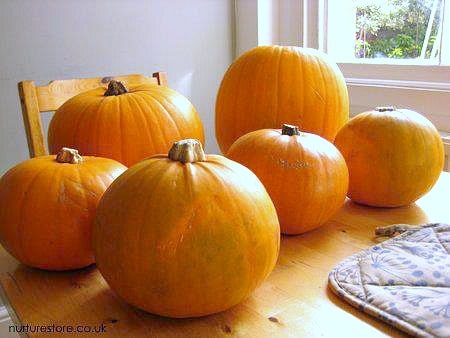 Materials needed
pumpkin(s)
ice cream scoops
metal spoons
scissors
tweezers
ice cube tray / bowls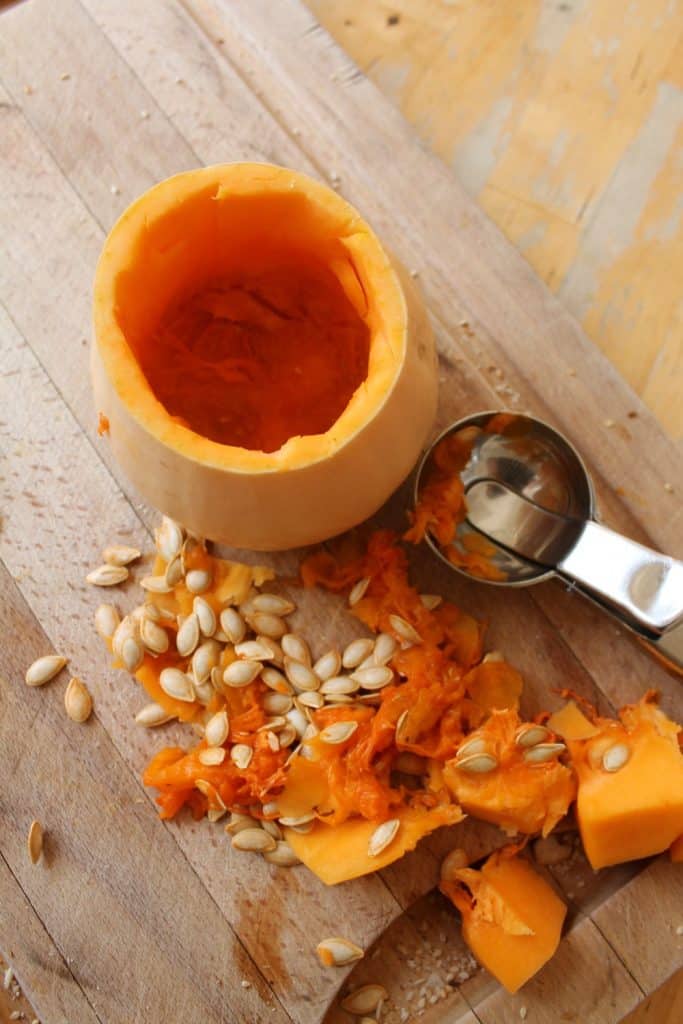 How to set up a pumpkin finger gym
Set out one or a few pumpkins with their 'lid' already cut off.
Offer things to scoop with such as ice cream scoops and metals spoons.
Have a bowl alongside that you can use to hold all the pumpkin insides you scoop out.
Have your children roll up their sleeves, put on an apron, and then dig in!
Boosting fine motor skills
Children can use a variety of hand movements to scoop out the pumpkin:
:: they can cut out the threads and seeds using scissors
:: they can use spoons and ice cream scoops both to remove the seeds and to scrape along the inside shell of the pumpkin
:: they can use tweezers to pick out the seeds and place them in ice cube trays or small bowls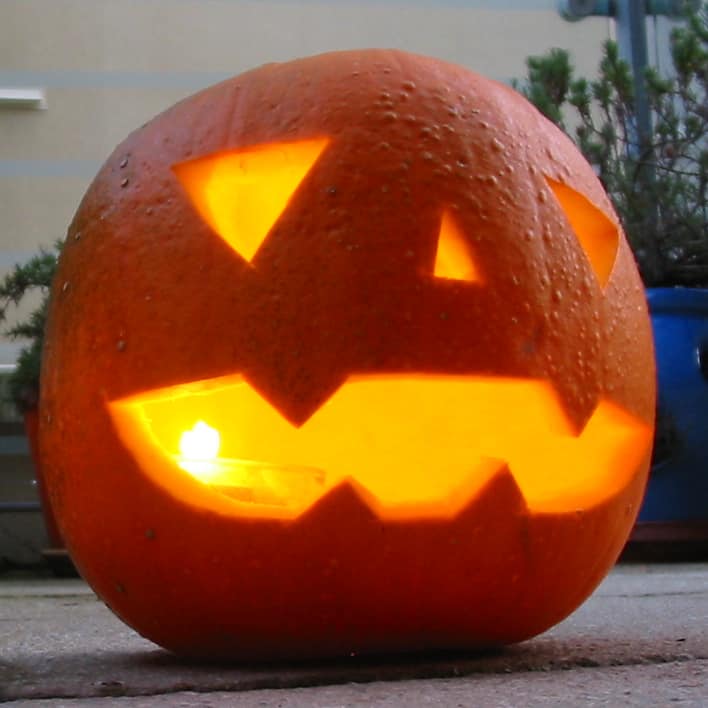 Re-use your pumpkin!
This is fun, sensory play activity and children can delight in the messy fun.
Once you have finished scooping out your pumpkin you can:
:: carve it into a Jack o'Lantern
:: use it for a fizzy science experiment
:: use for a decay experiment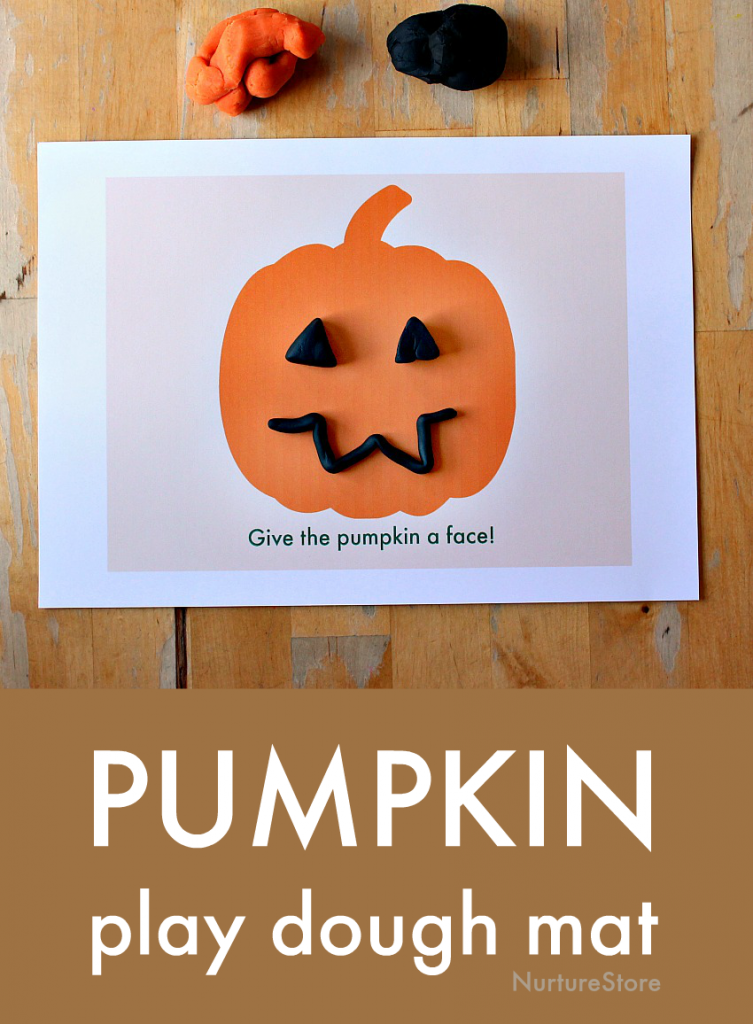 More pumpkin activities for fine motor skills
Try these other pumpkin activities to help your children develop fine motor skills through play:
Fizzy pumpkins – add in pipettes to get those fingers working!