Fairy tales are such an important part of childhood, helping children explore emotions, and think about experiences in the big wide world from the safe and secure environment of home. Make a set of DIY fairy tale fridge magnets for some fun storytelling of your own.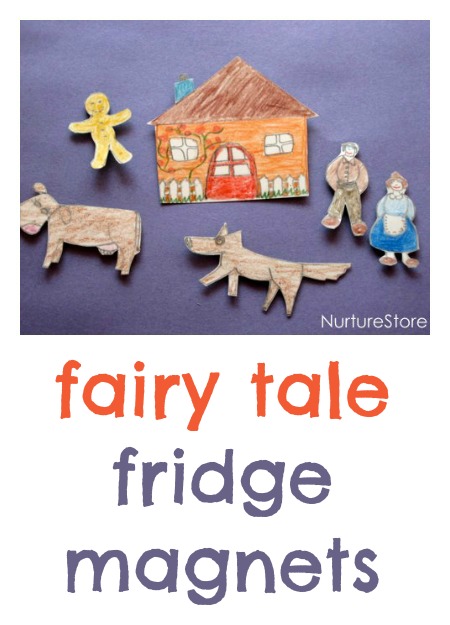 DIY fairy tale fridge magnets
>>>> Download my guide to creative storytelling activities here
Getting the children to do the storytelling themselves is a great way for them to practise their language and use their creativity, as they adapt the story and give it their own personal twists. Using traditional characters is a good way to hook them into the story telling – but soon you'll find them making up adventures of their own.
We went with The Gingerbread Man today, but as the magnets are very easy to make you can put together several sets so you can play with them time and time again.
All you need is: some card, some small magnets (we bought ours from eBay), pens and pencils, scissors and some strong glue.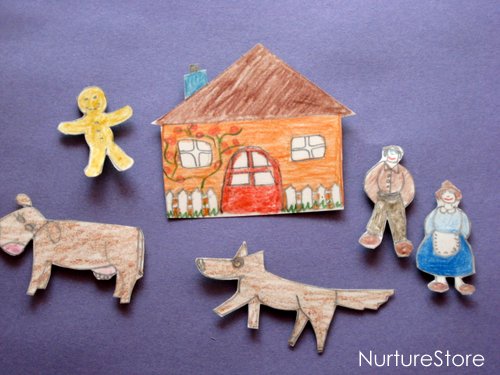 Draw your your characters, cut them out and pop a magnet on the back. Easy-peasy!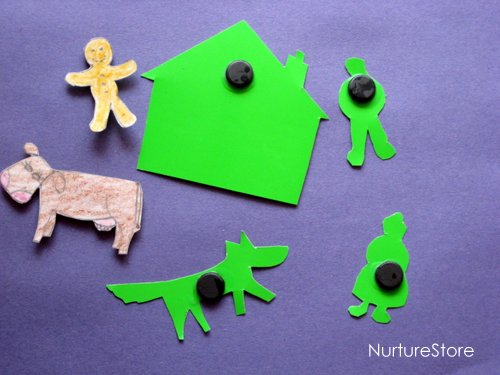 As soon as the glue is dry you can put them on the fridge and start telling your stories.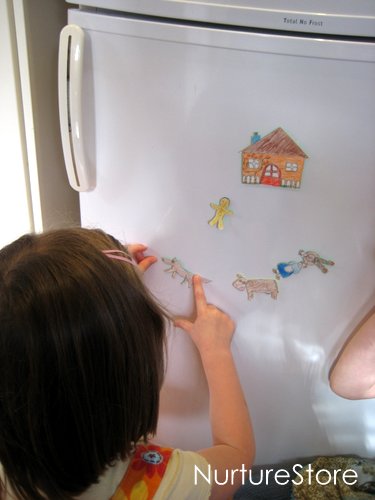 It's a great way to keep them entertained while you're getting dinner ready.
More play activities to explore story telling
Help your child to make their mark with these wonderful projects that help develop a love of writing, creative storytelling, self-confidence and compassion – along with six sets of bonus printables.