As part of our Juneteenth lesson plans, let's learn about the food eaten on Juneteenth and try this easy homemade strawberry soda recipe kids can make.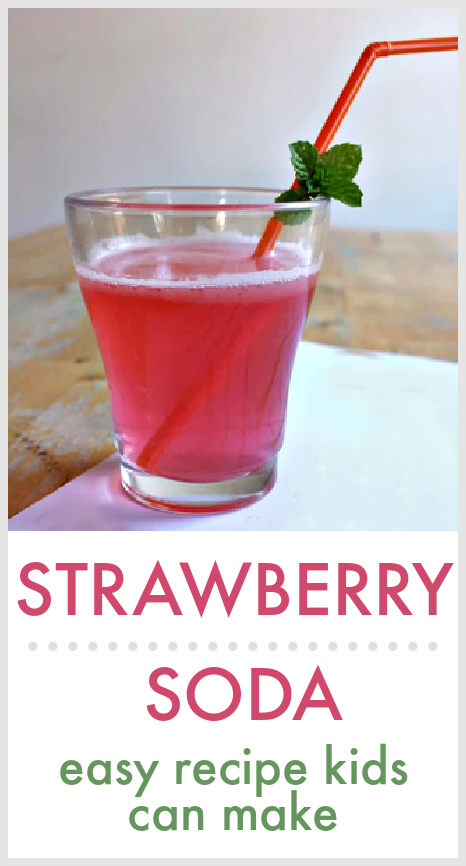 Easy strawberry soda recipe for Juneteenth
Thank you to Danette Sajous for sharing with me how her family celebrates Juneteenth and her encouragement to create this unit.
In this lesson children can:
:: learn about the foods eaten on Juneteenth
:: learn about the origins of these traditions
:: learn about foods in West Africa
:: make a simple strawberry syrup recipe to make strawberry soda
:: follow a sequential set of instructions, following a recipe
:: practice measurement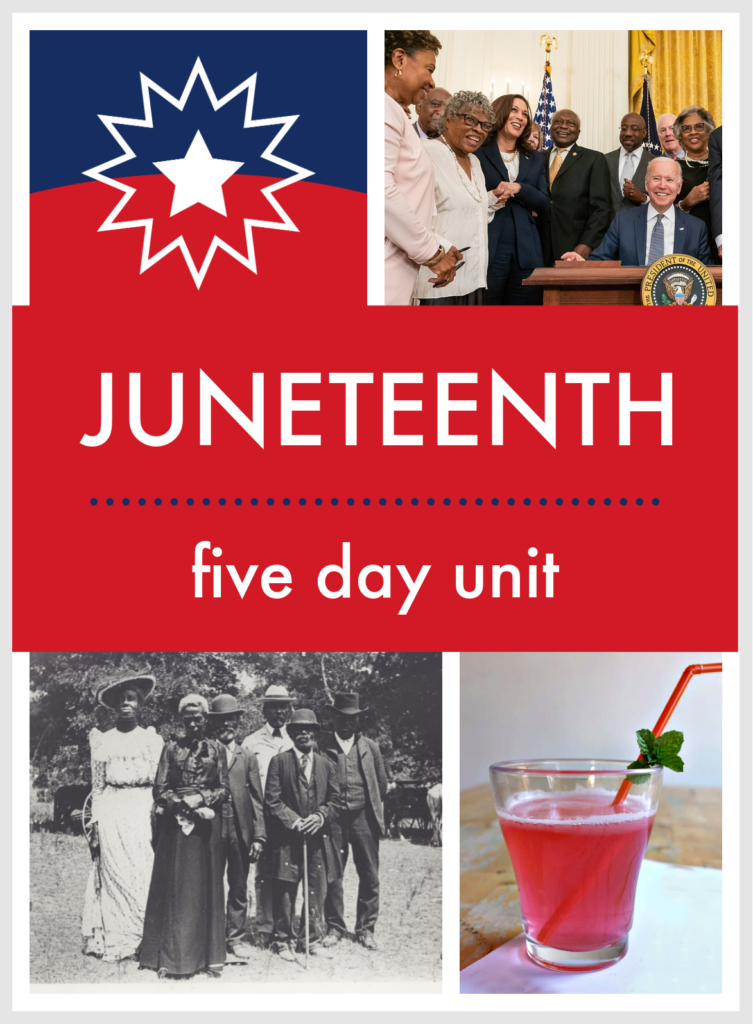 Ready-made Juneteenth Unit lesson plans
This lesson is taken from our ready-made Juneteenth Unit. The Juneteenth Unit is one of the units in our Play Academy curriculum Festivals pathway. This curriculum has an excellent range of units that you can fit together to create an in-depth and engaging programme for your children, all based on the festivals and holidays of the year.
All our units teach through hands-on learning. Rather than staring at a screen or filling in uninspiring worksheets, the Play Academy gives you ready-made, easy-to-lead, creative lessons that enable your children to learn through making, playing, doing, cooking, investigating, storytelling, imagining, chatting, thinking and laughing.
See more details of this Unit here, and join us in the Play Academy to choose your first teaching unit here.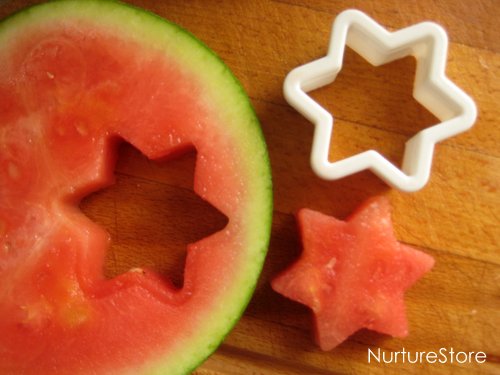 What food is eaten at Juneteenth
Picnics and cookouts are part of the traditional Juneteenth celebration. Food is fun: a lovely way to gather together as a community, to enjoy life and celebrate family ties.
Food can also be symbolic, reminding us of our past, our ancestors, and our heritage.
Family / community gatherings for the festival include lots of traditional Juneteenth foods: red foods including watermelon, raspberries, tomatoes, red velvet cake, strawberry pie, and strawberry lemonade, and also other traditional foods such as black eyed peas and tomatoes, collard greens, fried chicken and potato salad.
The choice of red food and drink is thought to date back to the ancestors of the people who had been enslaved.
These ancestors came from African communities including Asante, Yoruba and Kongo people from the countries we now call Nigeria, Ghana, Togo, Benin and the Democratic Republic of Congo.
In many West African cultures, the color red symbolises strength and spirituality, and life and death.
West Africans also used two native plants to make drinks: the kola nut and hibiscus flower. Both were steeped in water to make tea. This might be why red -colored strawberry soda has always been associated with Juneteenth, as African-Americans adapt recipes passed down from their West African ancestors.
These links back to the home countries and families the people had been forced away from must have been very important – giving them a taste of home and a connection to their culture.
Today, everyone celebrating Juneteenth and enjoying red-colored food and drinks can remember these ancestors: those in West Africa, those enslaved and brought to America, and all the generations of African Americans before them who have also fought for and celebrated the freedom of Juneteenth.
You can talk about:
:: What food and drink is important to your family?
:: What do you enjoy eating and drinking at festivals and celebrations?
:: Do you have any recipes in your family that have been passed down from your ancestors?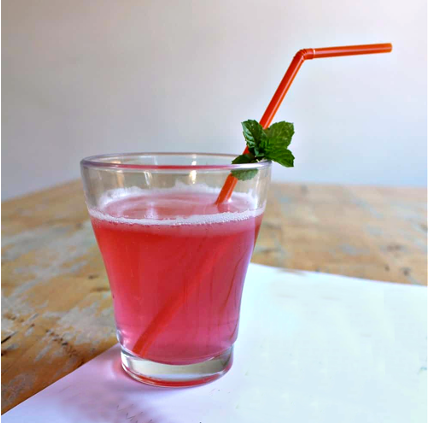 You might like to make this strawberry soda recipe to taste test or to take along to your own Juneteenth celebration.
Homemade strawberry soda recipe
Ingredients:
1lb (plus extra) fresh strawberries
2 cups water
1 cup sugar
1 litre of strawberry lemonade/ soda
Sprigs of fresh mint
Ice
First make the homemade strawberry syrup:
Reserve some strawberries to add to your jug later, then slice the remaining 1lb of strawberries.
Place them in a pan and add 2 cups of water and one cup of sugar. Simmer the strawberries gently for 10 – 20 minutes.
Remove from the heat and use a fork or potato masher to mash the strawberries, to release all their juice. Leave the strawberries to steep for 10 minutes.
Strain the syrup using a fine-mesh sieve. Add 1 cup of sugar and return the pan to the stove. Heat gently until all the sugar has dissolved and the liquid has thickened into a syrup. Store in the fridge for up to three days.
To make up a jug of strawberry lemonade / soda mix:
1 cup of your homemade strawberry syrup
1 litre strawberry soda/ lemonade
fresh strawberries, sliced in half
fresh mint springs
Then serve with lots of ice.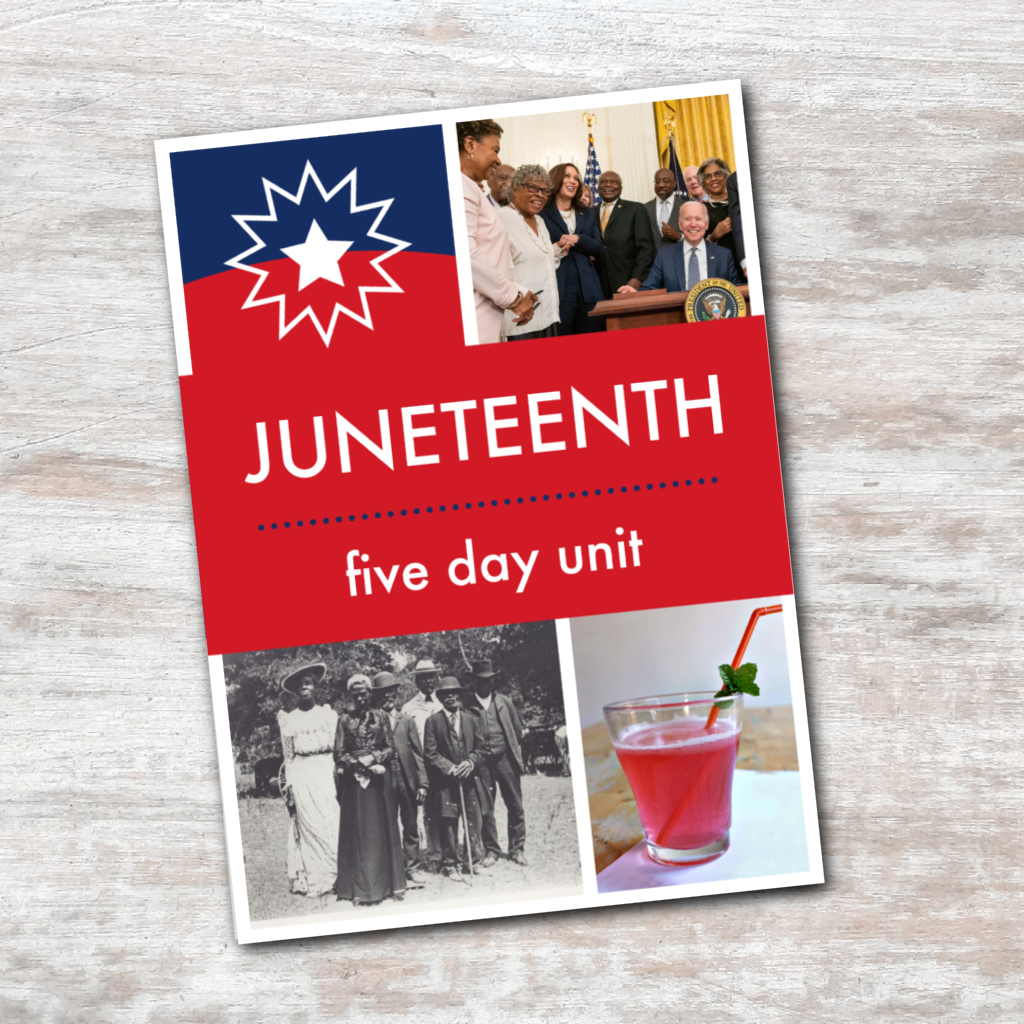 More Juneteenth activities for children
Ready-made Juneteenth thematic unit with bonus printables
Lift Every Voice and Sing Black African American national anthem lesson
How to teach children about Juneteenth