Use this guide to make your own super cute and easy gingerbread man craft. We'll create a 3D gingerbread man who's great for puppet shows or cuddling!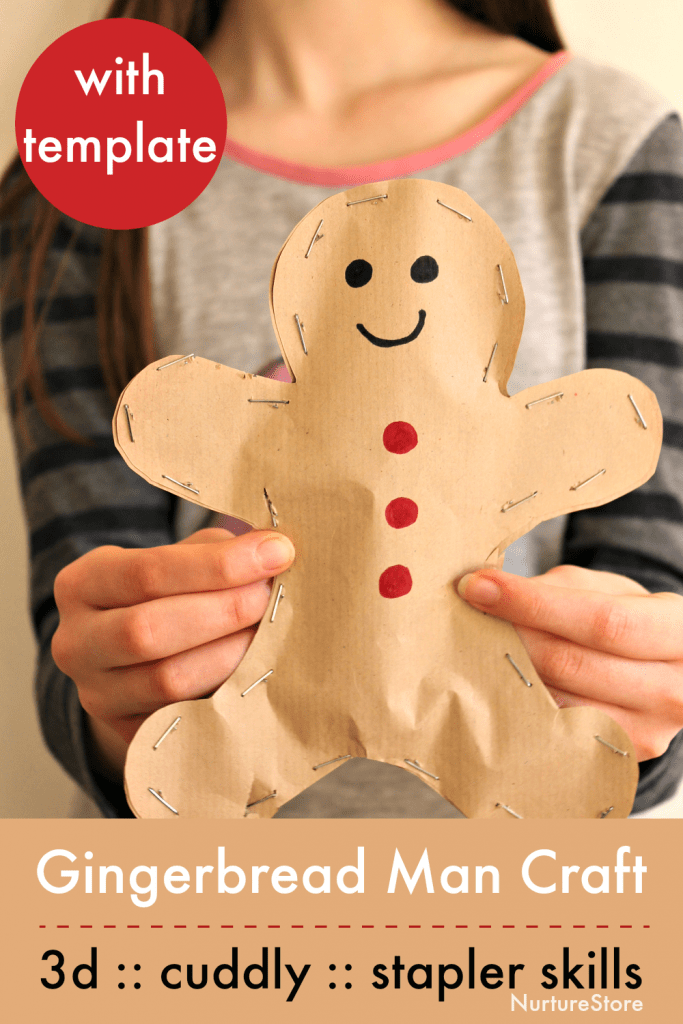 Easy gingerbread man craft with template for stapler skills

Let's explore a three-dimensional art project made with a simple machine: a stapler!
Materials needed:
:: brown paper or card
:: gingerbread man template from the Gingerbread Unit
:: pencil
:: scissors
:: stapler
:: black and red marker pens
:: cotton wool, wadding or other 'stuffing' material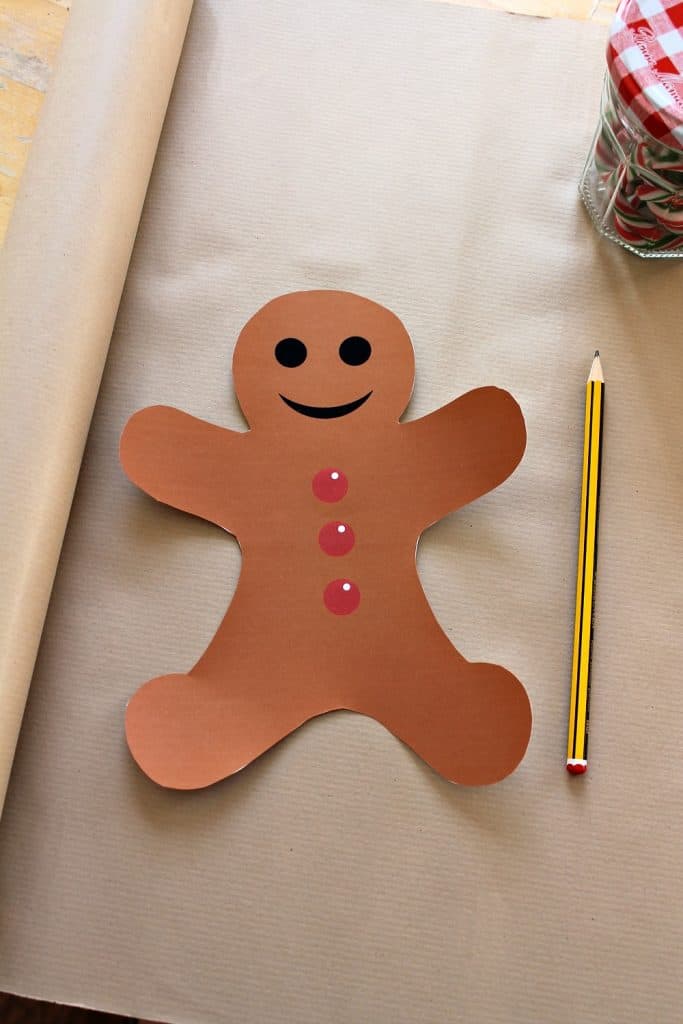 Begin by folding a piece of brown paper or card in half.
Draw a gingerbread man on one side (freehand or using the template from the Gingerbread Unit).
With the paper still folded, cut out your gingerbread man, cutting through both pieces of the paper. This will give you two gingerbread that are the same shape and size.
Next, draw eyes, mouth, and buttons on one of your gingerbread men pieces.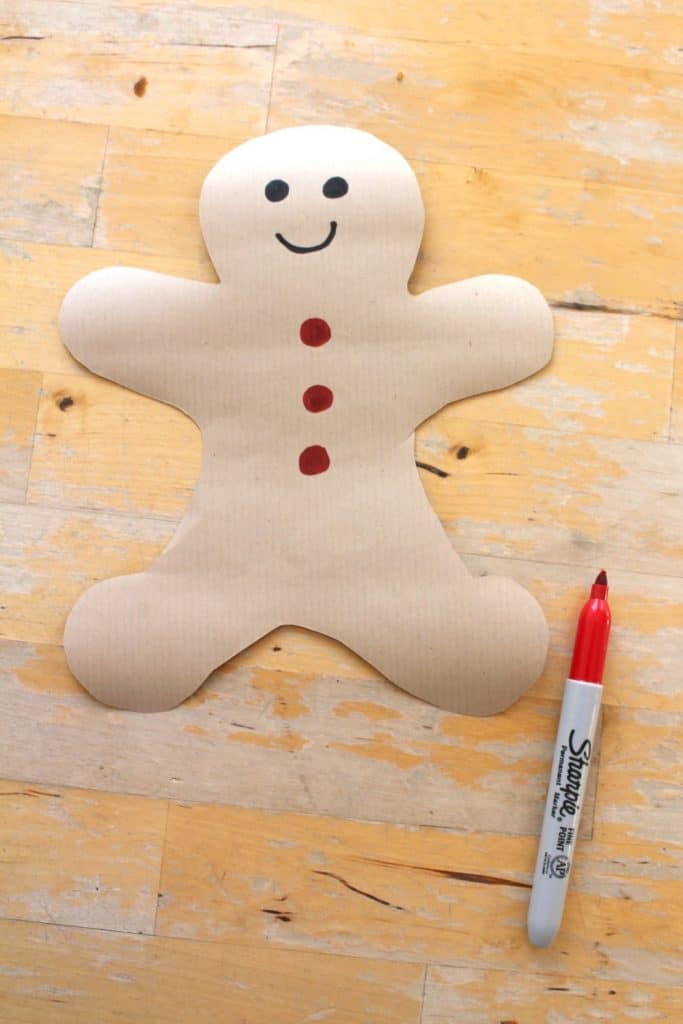 Use a stapler to staple around the outside edge of your gingerbread man, to fasten the two pieces of paper together.
You'll want to place the staples quite close together, so the filling will stay inside your gingerbread man and not fall out.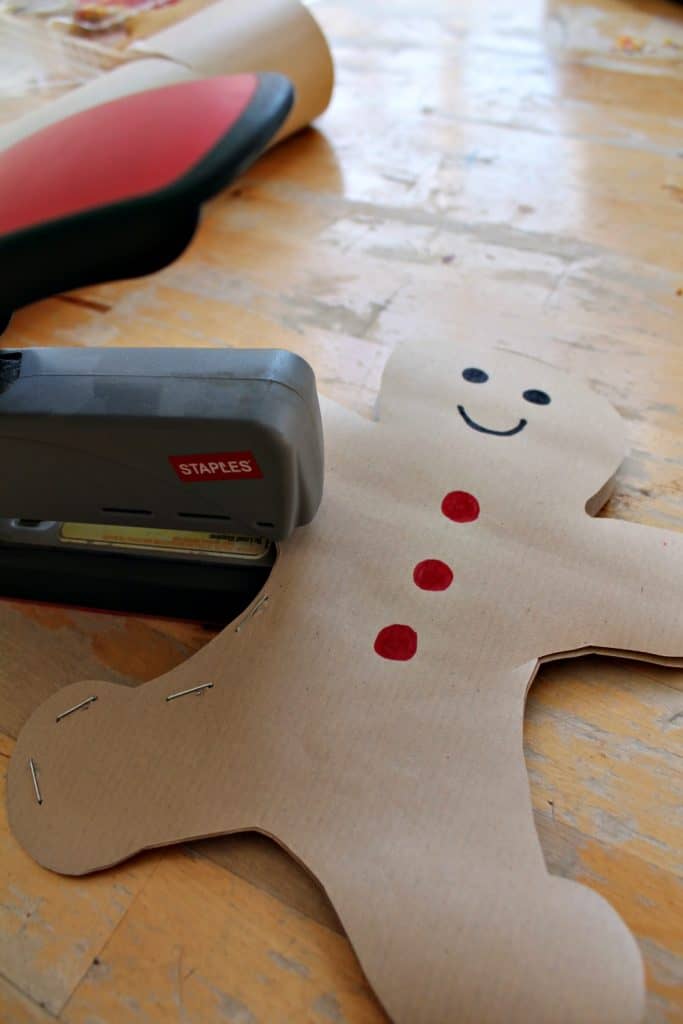 It's a good idea to staple around the arms and head first, and then carefully push some of the cotton wool or wadding into this section.
Then staple around one of the legs and again add stuffing to that section.
Staple around the final leg, leaving just enough of a gap to push in a little stuffing.
Finish off with a final one or two staples to complete the outside of the gingerbread man and hold all of the stuffing in place.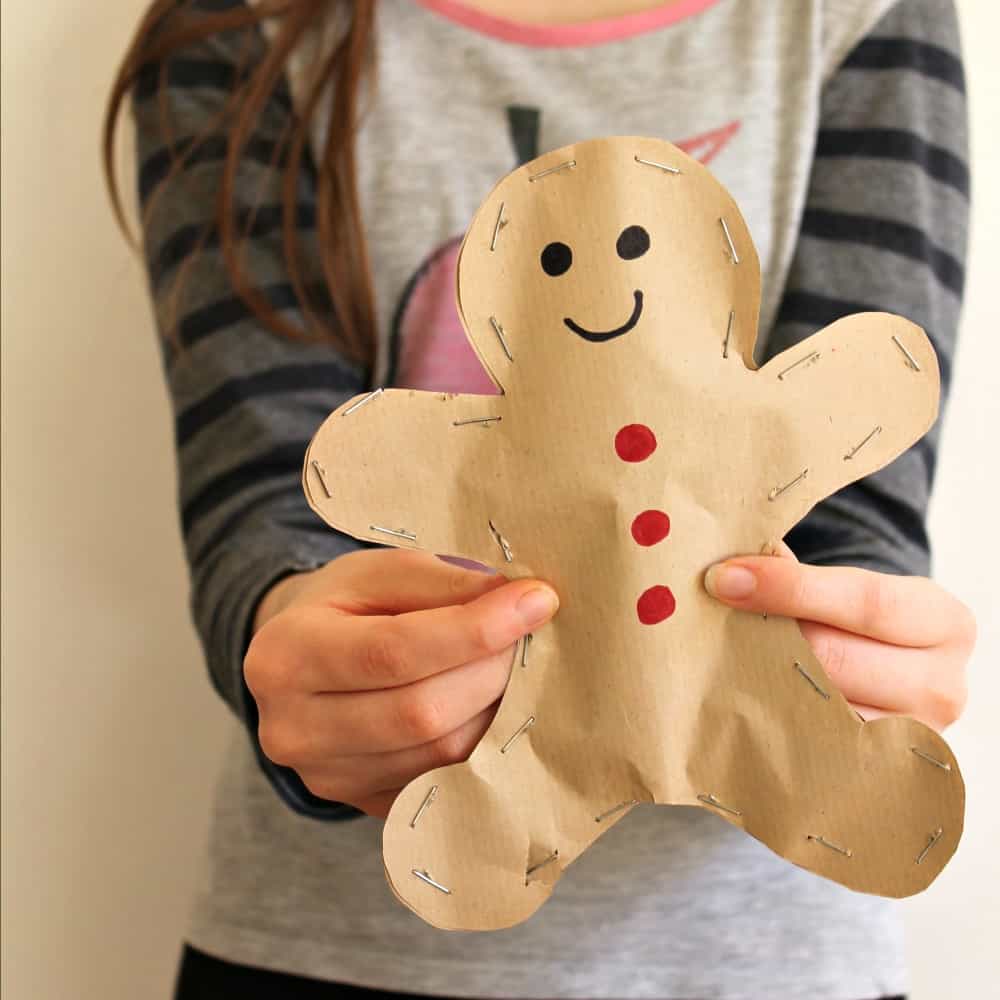 How to play with your gingerbread man
You can use your gingerbread man as a puppet to re-enact the story of The Gingerbread Man.
You can also let him run away, hiding him somewhere in the room for your children to find. You can develop this into a speaking and listening game: have one child hide the gingerbread man and then ask them to give careful instructions to a partner, guiding their partner using descriptive words to find the hidden gingerbread man. The child looking for the gingerbread man is encouraged to use their listening skills and follow instructions carefully to find him.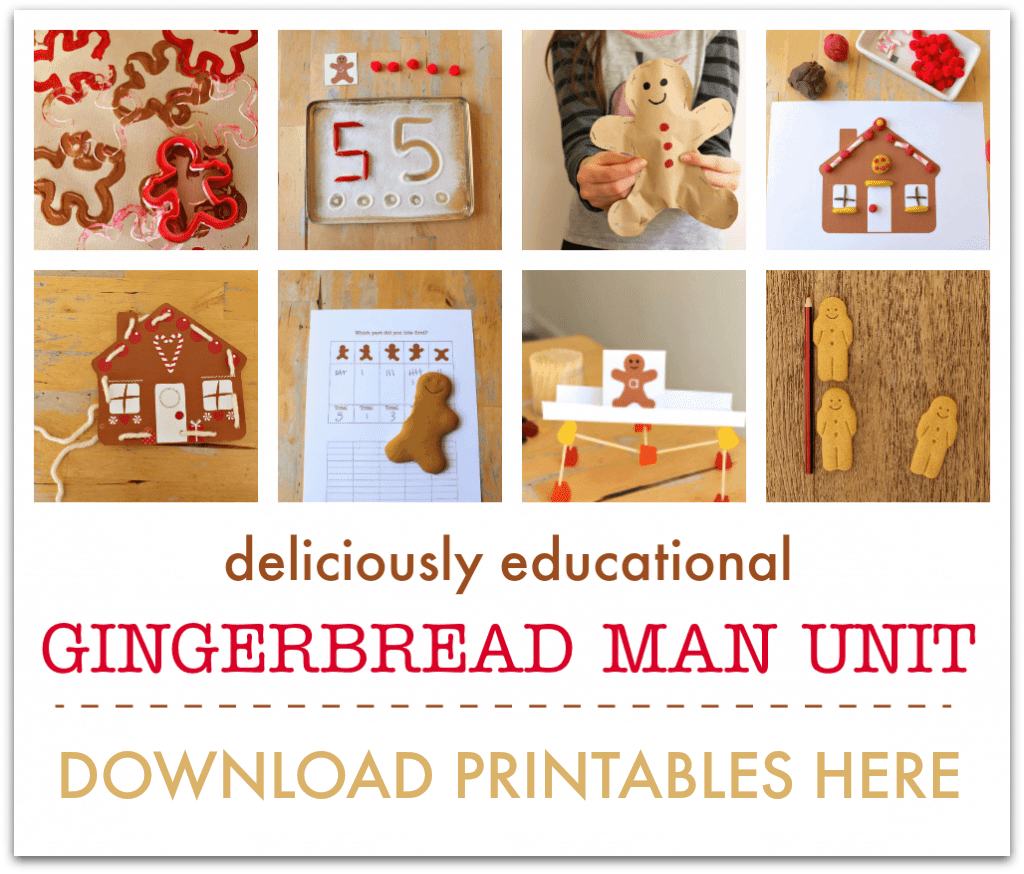 Download the complete Gingerbread Unit
A deliciously educational unit of learning! The Gingerbread Unit gives you everything you need to teach an engaging program of activities all based around The Gingerbread Man.
With ideas for math, literacy, science, play, sensory, arts and crafts your children will love learning through baking, play, and exploration.
:: over 45 pages of lessons, activities, and printables
:: a complete unit of gingerbread-themed math, science, literacy, arts and crafts, sensory, and play
:: materials lists and bonus printables make it so easy!
:: everything planned for you, so you can enjoy it as much as your children do
:: fun and delicious, and packed with engaging learning
Click here to get your complete Gingerbread Unit.