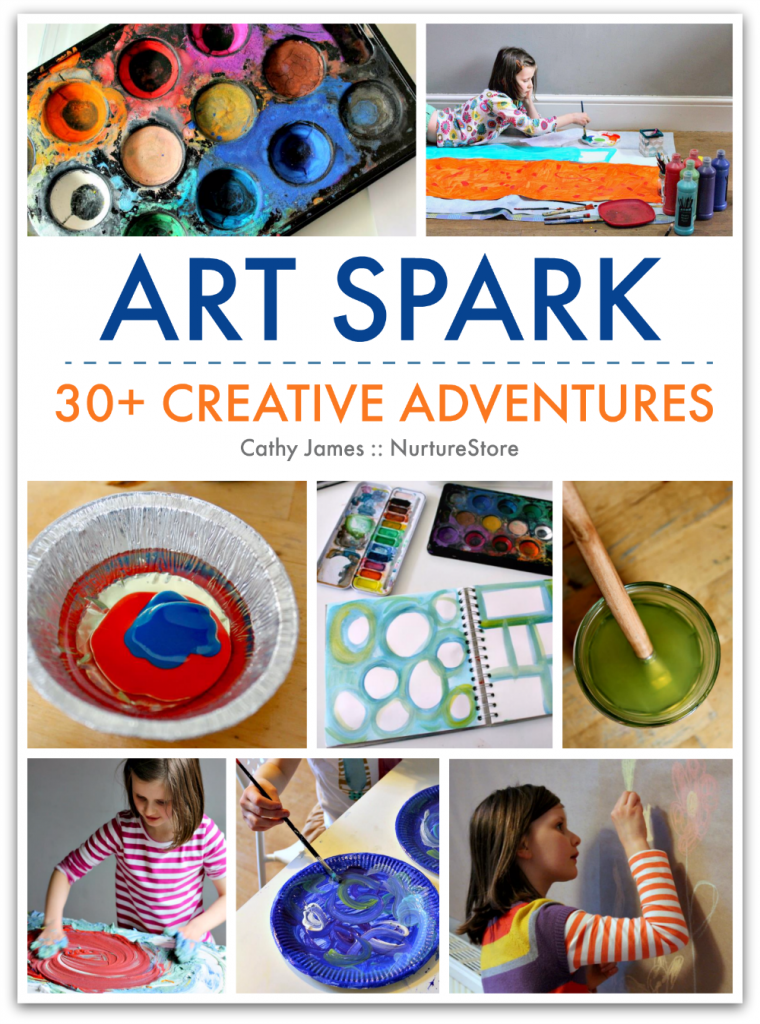 Do more art!
This kit gives you everything you need to get started with art and build a rich and creative art practice with your children.
30+ inspiring process art projects, famous art, world culture, practical tips, and endless possibilities!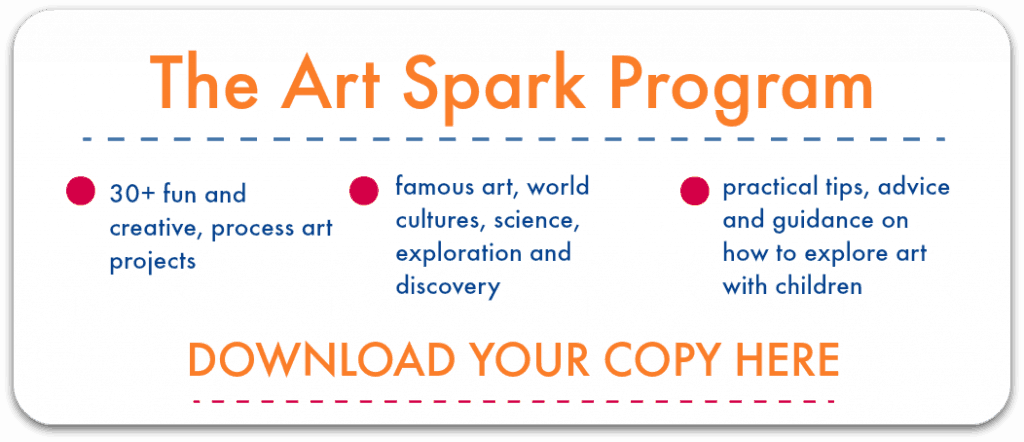 I've created this Art Spark program to make it easy for you to do more art with your children. You'll feel confident about guiding your children, with lots of ideas to develop a rich art practice.
Your children will love these fun and exciting art adventures. They'll develop their own creative skills and become knowledgeable and competent young artists.
Everything is organised for you, with (simple) materials lists, instructions on how to introduce materials and projects, and supporting resources to explore famous art and world cultures.

Everything you need to do more art, all in one place.
:: 140 pages of art lessons, practical tips, and additional resources
:: a complete program of process art activities exploring a wide range of materials and techniques
:: materials lists and how-to guides make it so easy!
:: exciting art activities, so you never run out of ideas or get stuck doing the same thing
:: created with children aged 4 to 10 in mind
Save time and teach better with NurtureStore's resources!

The Art Spark program is perfect for you if:
:: You want to save time and teach better. I've got all the research and planning done for you, so you can concentrate your time and experience where it really matters: connecting with your children.
:: You want to teach the classic techniques with fun, new ideas. Enthusiasm can dull if we're doing the same old, same old, year after year. Bring in some new ideas to keep things fresh and engaging – for your children, and for you.
:: You want your children to develop their own creativity. I'll show you how to present materials and techniques so your children are developing their confidence and skills. And I'll help you set the tone and talk with your children so that their art practice is joyful, with a strong emphasis on growth mindset rather than perfectionism.
:: You want your children AND you to love your lessons. I've got such fun ideas for your kids, and practical advice for you on how to handle mess, work with mixed age groups, host art shows, find time for your own art, and more.
:: You want to do more art. Let's bring more art to the curriculum and raise creative kids!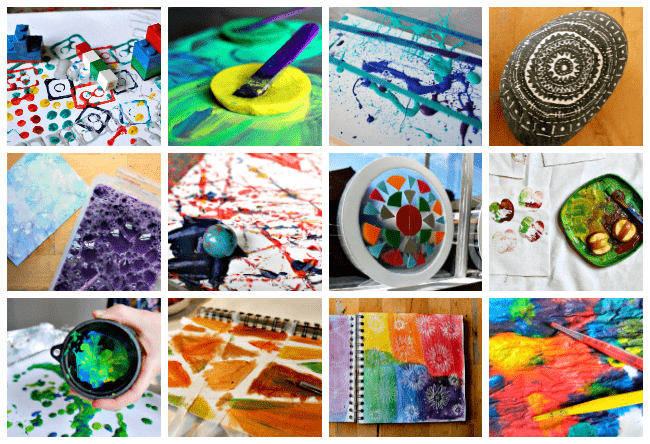 Here's exactly what you'll get in the Art Spark program:
140+ pages of art lessons, art inspiration, and practical advice
2 full-colour ebooks/pdfs, with the option to read on your device or print your own copies
30 individual art lessons exploring a wide range of materials and techniques
supporting resource links to learn about famous art and world cultures
full colour photographs, material lists, and instructions for each activity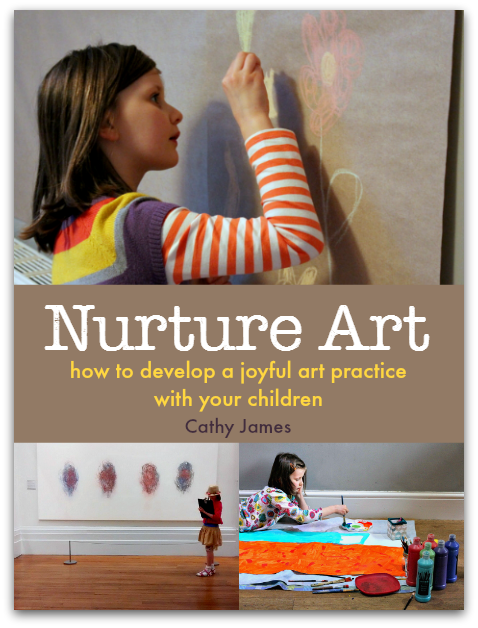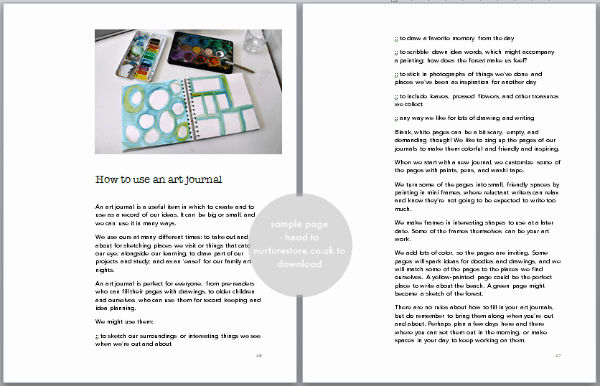 Book One:
Nurture Art – how to develop a joyful art practice with your children
Full of inspiration and practical tips to make your art practice enjoyable, in-depth, and successful
What is art? Why is it so important? And what is process art?
How to set the tone in your art practice
Growth mindset
How to gather art supplies and how to set up an art space
How to handle mess
How to work with mixed age groups
How to find inspiration and plan projects
How to document an art practice and display art
How to use an art journal
How to talk with children about art and use visual thinking strategies
How to find time for your own art
How to get the most from art gallery visits
How to host an art show
A month of art prompts, and additional resources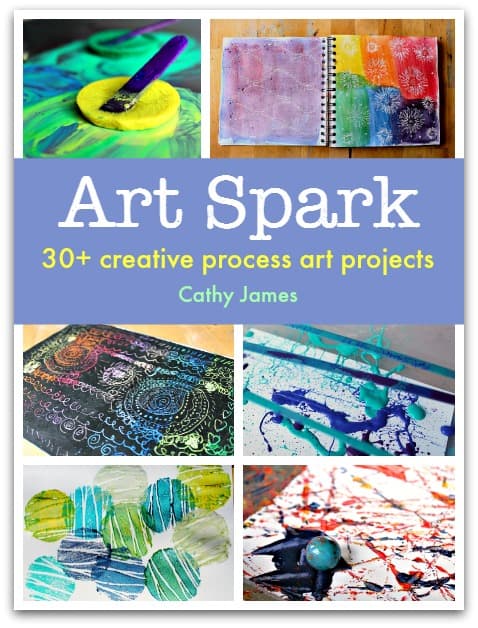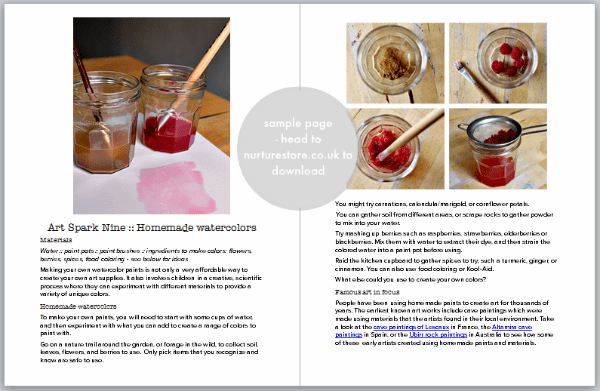 Book Two:
Art Spark – 30 creative process art projects
30 fun and engaging process art lessons: including material lists, full colour photographs, instructions on how to introduce and guide the lessons, many links to supporting resources including famous art and world cultures
Watercolour painting with salt, cling film, wax resist, and homemade paints
Painting on foil
Mono printing, fruit and vegetable printing
Puffy paint, finger painting, shaving foam paint
Painting to music
Flick painting
Roly-poly painting
Bubble painting
Marbling
Scrape painting
Tape resist art
Pipette painting
Collage
Painting on ice
Exploring chalks
Funnel drip painting
Homemade stamps
Yarn painting
Exploring shape, exploring one colour
Frozen paint
Painting with toys
Exploring white pens
Scratch art
And you'll meet famous artists, well-known works, and art around the world, so you can go deeper into arts education, including: Henri Matisse :: Rex Ray :: Pablo Picasso :: Janet Sobel :: Georgia O'Keefe :: Paul Cezanne :: Yves Klein :: Guiseppe Arcimboldo :: Jackson Pollock :: Cy Twombly :: Alberto Giacometti :: Harry Bartoia :: Lescaux, Altamira, and Ubirr cave and rock paintings :: Japanese suminagashi :: and Mexican Huichol art

About Cathy James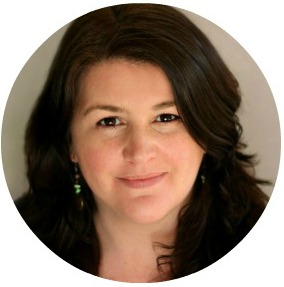 I'm passionate about children having the opportunity to learn through hands-on, creative activities. I want kids to delight in what they're learning and enjoy their childhood.
I'm the author of The Garden Classroom (published by Roost Books), Super Sensory Invitations to Play, and Art Spark. I've also worked in preschool, middle/high school, homeschool, and as a childminder, where my provision was rated as 'outstanding' by OFSTED.
With over twenty years experience in education I want to share what I've learned with you, so you can feel inspired, confident, and supported to give your children the best start in life. Let's work together to deliver lessons that are engaging, impactful, and fun!
What others are saying about Art Spark
"My kids actually enjoyed art for the first time. I have an 8 and a 6 year old. Usually when I put out art projects, I spend a lot of time setting up, and they are done in 2 minutes flat. But through (Art Spark) I learned how to talk to them about the process and not encourage or discourage how they were taking part in the art process. Which was a VERY difficult challenge for this mom. But I did not even know I was doing that to my kids, until I took this class."

"Having so much fun! I feel like the unconventional projects are opening up my perfectionist to doing art without it needing to be 'right'."

"My kids were really inspired. My youngest was so focused and even painted with colors (not just black). It was so great to see him in the zone!"

The Art Spark Program
Both ebooks, 140 pages of creative art lessons, art practice advice, and practical tips
Everything you need to lead your children through an engaging art practice that builds skills and creativity
Nurture Art (value $14.99) and Art Spark (value $19.99) = $34.98 only $24.98
SAVE $10
Click here to download your full resources now

---
Available for instant download
This product is an ebook (electronic book), which means you will be sent a link by email which allows you to download the ebook and all the resources. You should save it to your computer or iPad and then either read it on screen or print some/all of the pages, as you prefer.
Questions?
If you have any questions, then please refer to our FAQ.
Important Information
By purchasing items from our website you consent to our Privacy Policy.
All ebooks and other digital products listed on this page protected under copyright ©. All rights reserved. They may not be shared or distributed in any way or form.
All products listed on this page are priced in US dollars. If you are outside the USA, the amount appearing on your bank/credit card statement will be in your local currency based on the exchange rate applicable at the time of the payment.