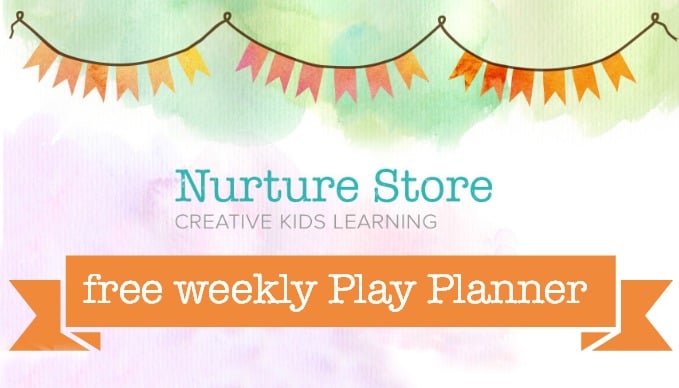 Hello there! Are you looking for the weekly Play Planner?
We've upgraded our service which means you will now find the Play Planner only available via email. If you are already a subscriber, check your inbox as this week's edition will be there waiting for you.
If it's not there – please double check your 'promotions' and 'spam' folders in case it's ended up in there by mistake.
If you still haven't received it, or if you're not yet a subscriber and want to be, just pop your email address in the box below and I'll include you in the mailing list.
Why have we changed? I've got exciting plans for NurtureStore over the next few months, which I hope you'll find extra fun for your children and really useful to you. In order to deliver all the goodies I have in store we've upgraded our newsletter system.
If you'd like to keep receiving the Play Planner, and get all the extras I have planned for future months, it's important that you click open the Play Planner emails when they arrive.
I want to make sure the freebies go to those of you who do still want to receive them (and there are pretty expensive admin costs associated with running the mailing list.) This means I'll be doing some housekeeping and removing people from the mailing list if they no longer open the Play Planner emails. I hope you will keep reading along with me, especially because I think you'll enjoy all the extras I have planned for you.
So, please do open those emails to let me know you still want to be part of the NurtureStore community. Thanks! Cathy

---
* By subscribing, you consent to our use of your personal data as per our Privacy Policy, which includes agreeing to receiving interest-based email from us.
---