Add some autumn to your play and learning this month. Use these easy ideas to connect with the seasons in November.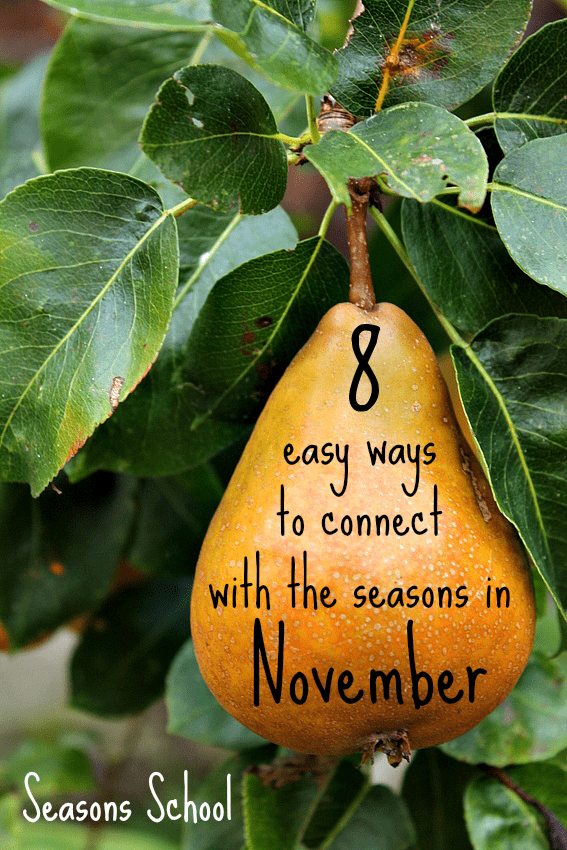 8 easy ways to connect with the seasons in November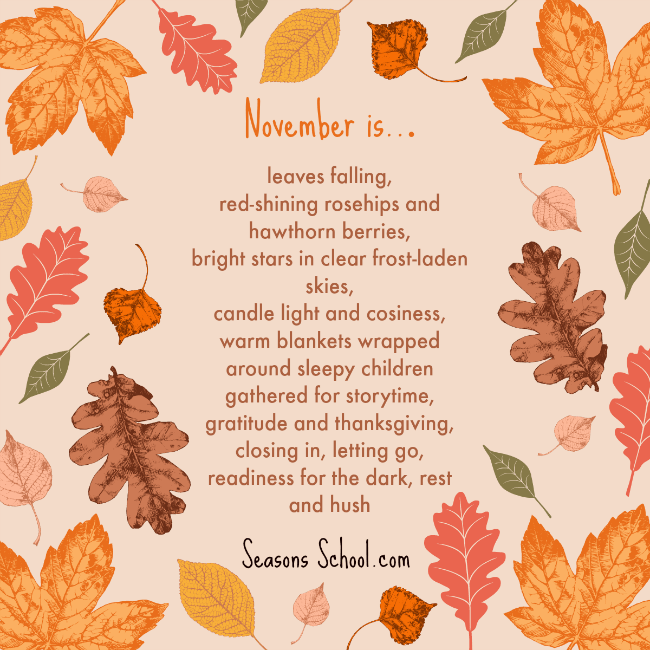 We all live better when we have some regular beats of rhythm in our lives. While we may not want a strict routine, we can all find calmness and security by having a few points that ground our days.
We are natural creatures, linked through the generations to the cycle of the year, whether we live in the countryside or the city. We may have modern schedules but having some connection, however small, to the seasons lets us reach back to our roots and feel the comfort of being part of the universe.
It's easy to establish that bond with nature. Living and learning with the cycle of the year is something we can all do, wherever we live and however we work and parent.
You can use these simple and easy ways to connect with autumn this month. Pick one or two and give them a try
Our November to-do list
:: walk, skip and jump through some scrunchy leaves
:: find a conker or an acorn and keep it in your coat pocket all month long
:: watch those trees: when do the leaves fall? Are the trees all letting go at the same time? Which ones stay longer?
:: create some leaf art – you might like to use these nature arts and crafts printables
:: notice the sun setting each evening
:: celebrate the darkness: add candles to your meal time and gather round to feel the cosiness. You could make these sparkly candle holders
:: add autumn loose parts to your play: offer your children acorns, conkers, twigs, leaves and pine cones along with their wooden blocks, play dough or a mirror, and see how they play with them.
:: practise bedtime gratitude: along with pjs, teeth brushing, and a story, ask your children what thing today they are thankful for. It's a lovely way to drift off to sleep with a smile in your heart, and lets you get a peek into their world and what is important to them.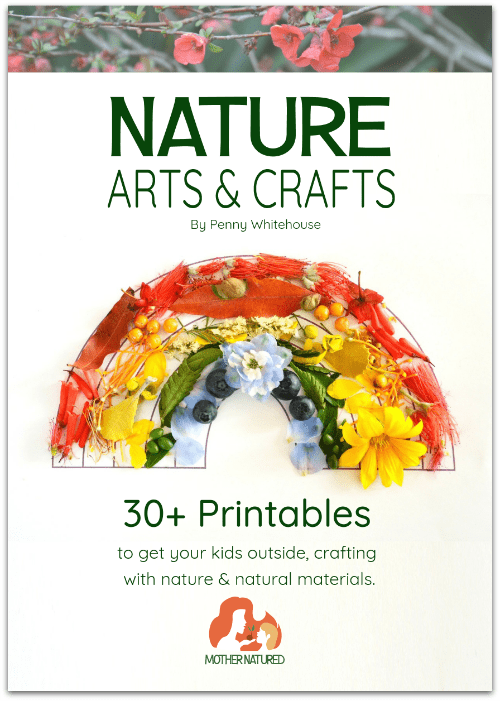 Love nature arts and crafts? Download these printables!
Nature Arts and Crafts brings you over 30 wonderful printables that you can use with your children to make, create, and learn outdoors. It's perfect for nature study, forest school activities and family days outdoors.