Download this fantastic set of Forest School Activities print-and-play cards and you'll have lots of instant ideas for easy and engaging forest school lessons.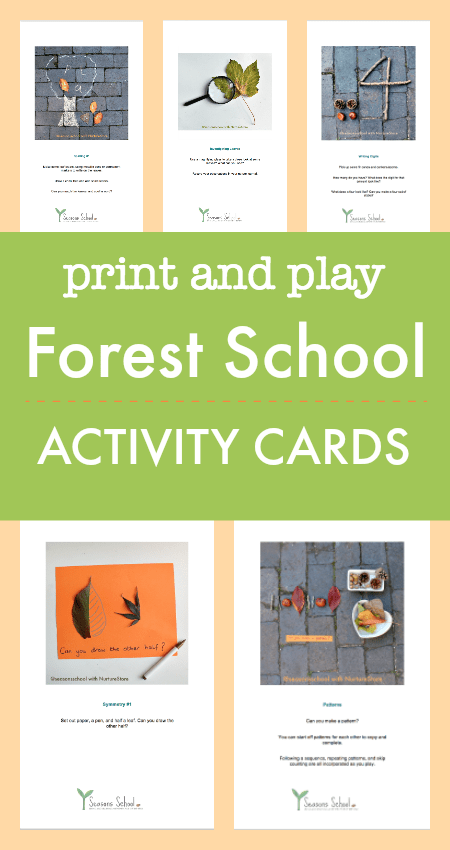 30 Forest school activities printables
This is a super practical set of Print and Play Forest School Activity Cards that invite children to engage with natural materials and explore math, literacy, science, art, and play ideas.
These forest school activity cards perfect for 'invitations to play' and as adaptable lessons, indoors or outside.
How to use the forest school activity cards
These outdoor learning activity cards are adaptable to suit your needs whether you are a forest school teacher, outdoor club leader, or a parent who loves to get their kids off screens and outdoors to connect with nature.
You can print the cards, and laminate them if you wish, and then use them again and again for many play sessions.
:: pick a card each day as a play prompt
:: include the cards as part of your outdoor provision to provide opportunities for your children to learn math and literacy outdoors
:: combine the cards to make a multi-activity adventure trail for your children to follow through your setting
:: set up a variety of 'forest school'-style centres for on-going provision
:: offer the cards in a basket and invite your children to choose their own outdoor activities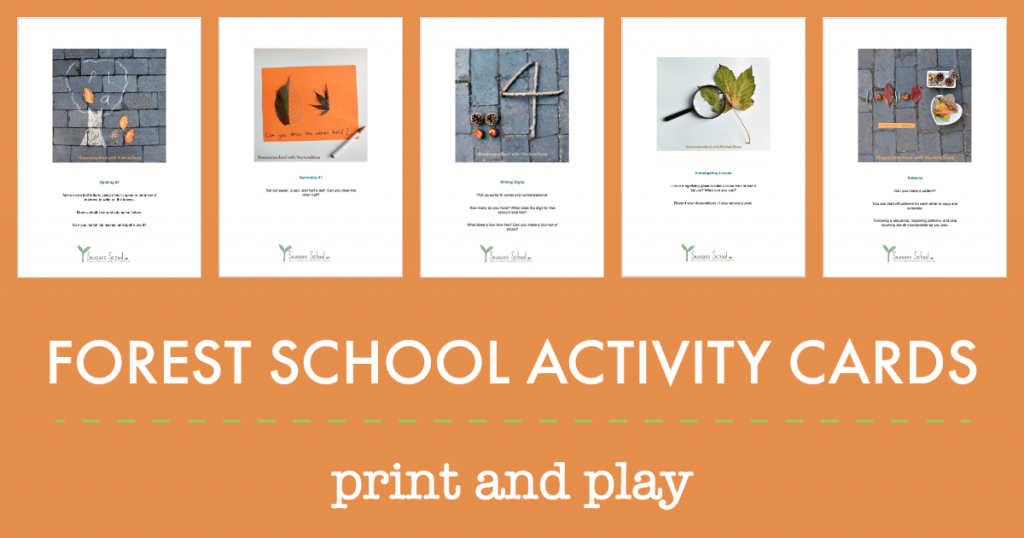 Easy and clear instructions
Each card has a photograph and clear instructions. This makes them a practical guide for you as you can quickly and easily set up an activity. Whatever the weather, whatever you want to explore, you can pick a card and play.
Children can also use the cards independently, reading the cards as a challenge card or prompt to play, discover, and explore. The photographs help children easily understand what the activity is about and then they can use the idea and natural materials to explore the activity themselves.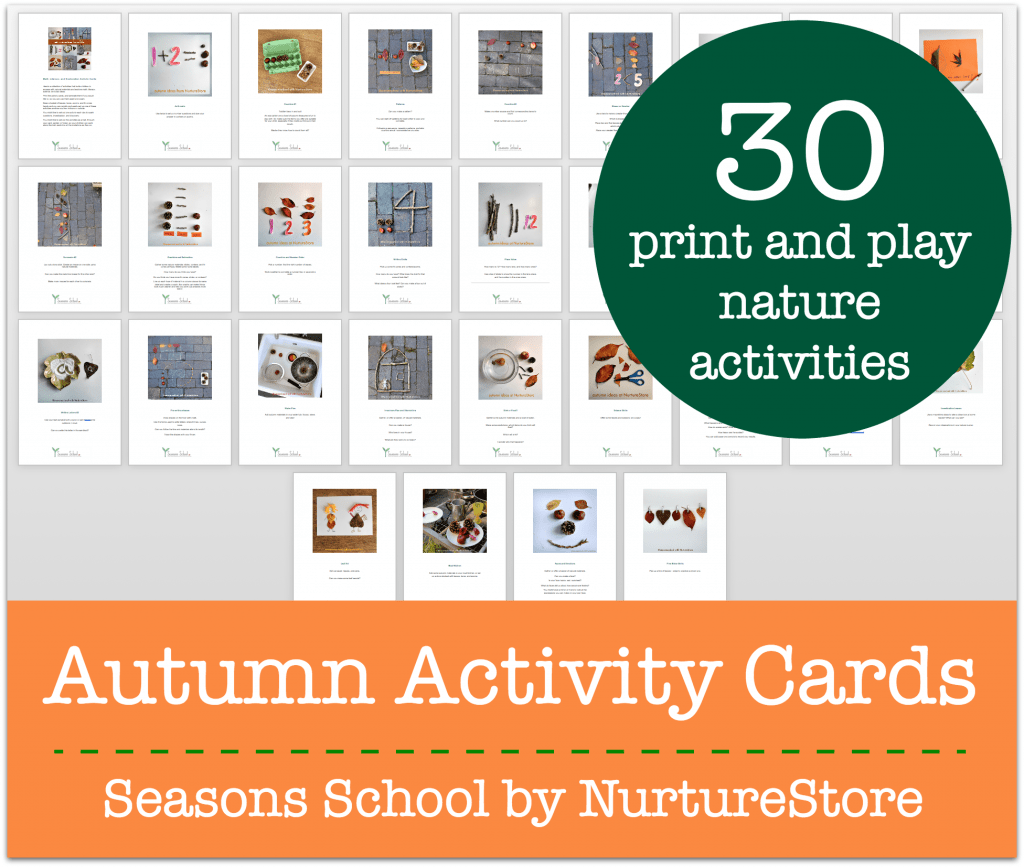 Thirty ideas for outdoor learning
There are thirty activity cards included in our Autumn set which explore:
:: recognising digits
:: number values
:: tens and units
:: arithmetic and relative values
:: symmetry
:: size and weight
:: grouping and graphing
:: repeating patterns
:: letter recognition and formation
:: mark making and writing
:: spellings
:: imaginative play
:: storytelling
:: talking about feelings
:: nature art
Download your Forest School Activity Cards here
These print and play forest school activity cards are part of our autumn printables and you can download them here.