Outer space play dough recipe for sensory play with space theme.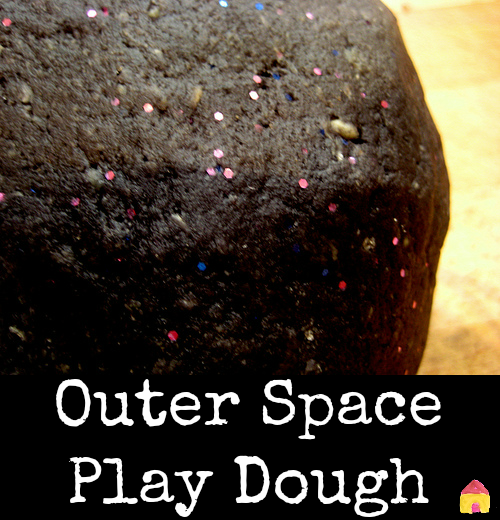 Outer Space Playdough
Running low on supplies, the only food colouring in the cupboard for our playdough recipe today was: black. Hmm… what could we make with black playdough?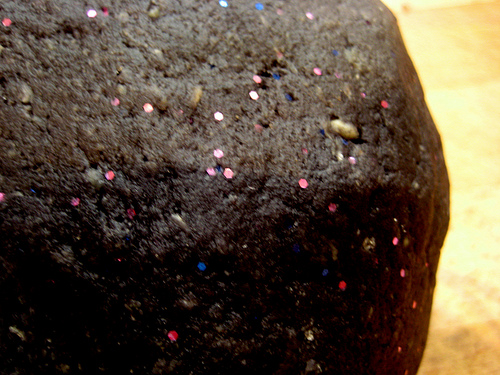 We used our favourite easy no cook playdough recipe and added the black colouring and plenty of glitter.
L said it looked like a planet from outer space – so we searched out some other alien items to play with.

Tin foil, silver balls, icing nozzles.
Bubble wrap, tin foil and drinking straws.
Playdough is a wonderful play resource all round and today's play showed how great it is for language play. 'Look at my playdough Mummy – it's got a tale to tell.'
'This alien is called Pooter and she lives on this planet. She is very shy.'
'This is the king with his tribe.'
'Pooter likes to rest in the shade of the pooli pooli trees.'
Get the book!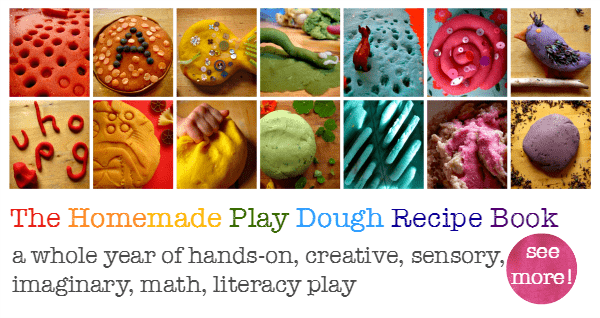 Love play dough? Take a look at
The Homemade Play Dough Recipe Book
:: recipes and ideas for a whole year of play!