Our popular number wheel printable is now included in an awesome
BONUS PRINTABLES PACK!!!
Download your copy of ABCs and 123s now and get an awesome bonus printables pack for free!
Only available until May 7th :: click to get your pack now – don't miss out on this excellent bonus.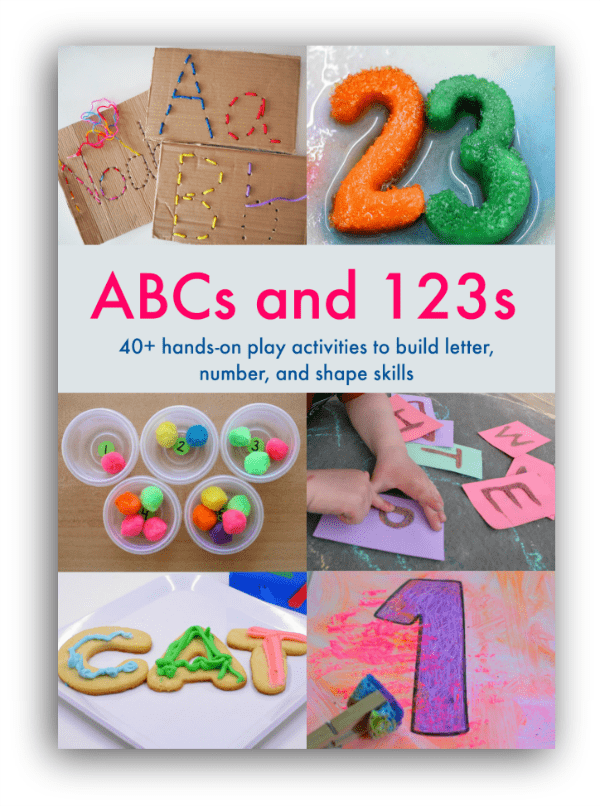 This awesome resource will make it so easy for you to give your children fun, engaging and effective math and literacy activities.
Here's what you get:
ABCs and 123s ebook with 40+ hands-on play activities to build letter, number, and shape skills
18 additional printables, over 70 pages including:
ABCs and 123s poster
ABCs and 123s challenge sticker sheet
ABCs and 123s challenge certificates
Colourful alphabet cards – upper and lower case
Colourful number cards – 1 – 20
Animal A – Z matching game
Bingo play sets – a numbers and a letter set
Goldilocks math and storytelling play set
Number treasure hunt cards
Pizza parlour math role play set – great for counting and fractions
Number Wheels – 1 – 10 and 11 – 20
Rocket Word Family Game
Pipe Cleaner Letters
Number Car Park play mat
Farm Animal Count And Clip
Art Dice Drawing Game
Shell Counting and Matching Game
Brilliant book lists for books that feature counting, arithmetic, place place value, money, time, fraction and more, and a whole alphabet book list featuring titles for each letter, a through to z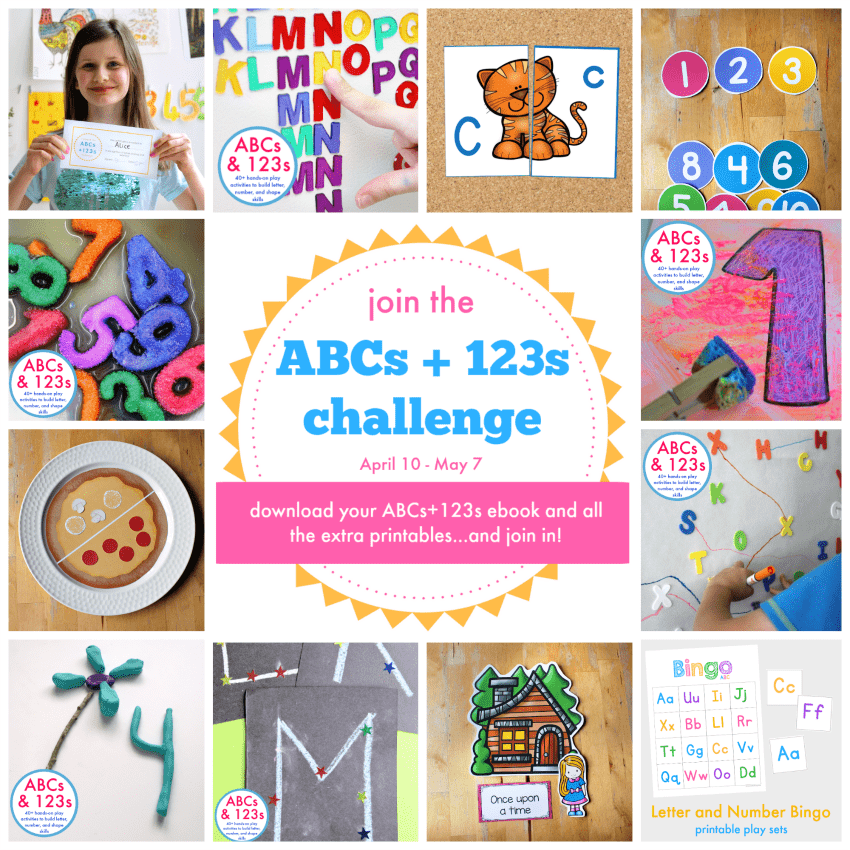 Special price :: special bonuses :: only until May 7th!
All this for only $9.99 (wow!!) but only available until May 7th – don't miss this awesome special offer