My Garden Classroom e-book (click to take a peek) is full of ideas you can use for creative art and crafts, all based on a garden theme. Here's one of our favourites.
Flower Printing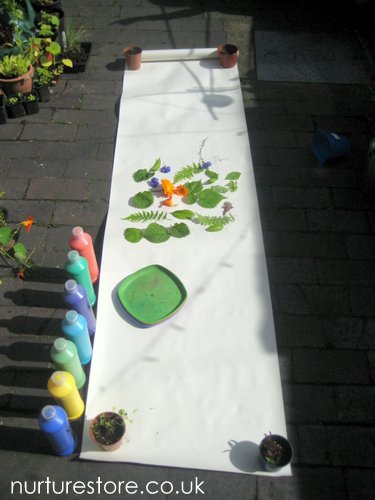 Roll out a long sheet of paper – we use wallpaper lining paper, held in place with plant pots.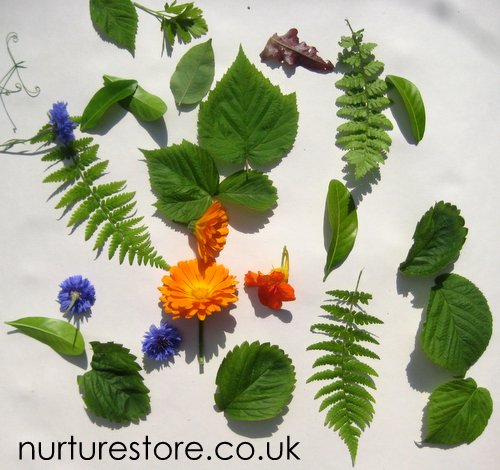 Take a walk around your garden classroom to find flowers and leaves of all sorts of shapes and textures.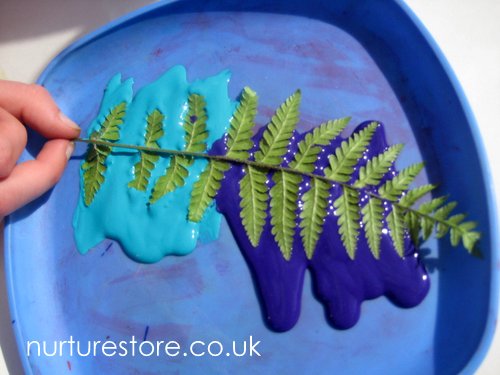 Dip them into paint….

and see what prints and patterns you can make.
Even the patterns in the paint are beautiful.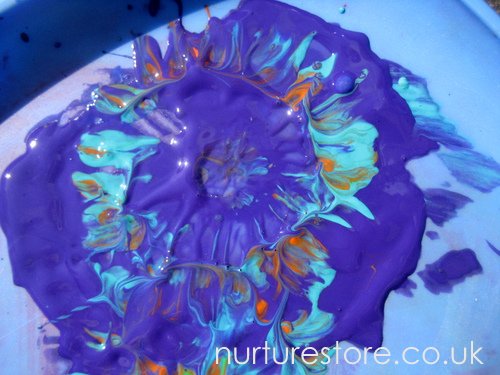 The final art can be pegged up to dry on your washing line and put on display in your garden gallery.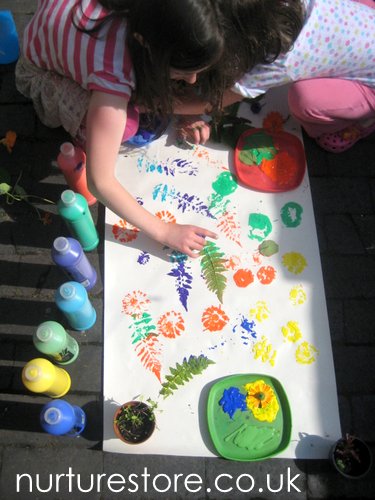 More creative ways to use nature to inspire learning
Fill your year with hands-on, creative learning inspired by nature. Click through to see our Garden Classroom resource and get your free Garden Journal.