In this lesson you'll learn what Ramadan is and how Muslim families celebrate Ramadan. You'll learn about the five pillars of Islam and how children can join in with the special month. You'll find videos about Ramadan and Eid, and links to Ramadan crafts you can make.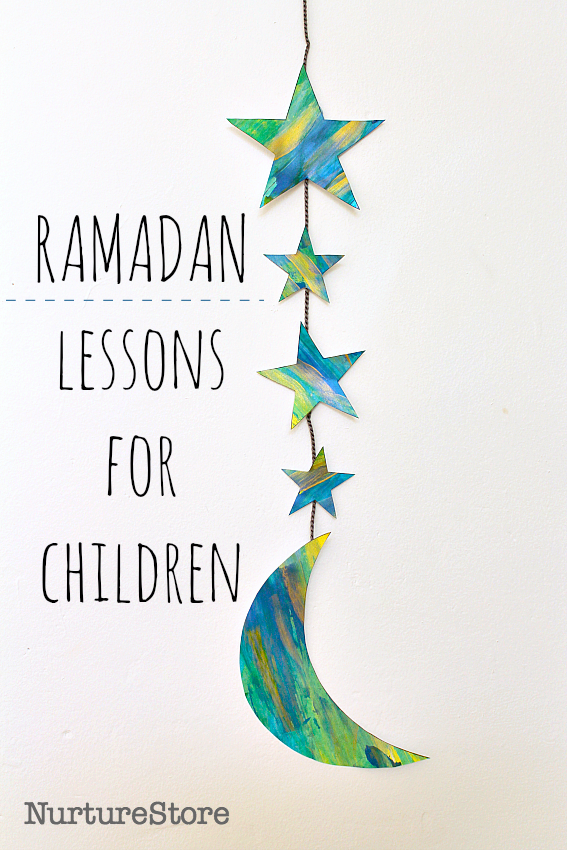 What is Ramadan? lesson plan
> > QUICK RESOURCE > > Download our ready-made Ramadan Unit
Ramadan is the ninth month of the Islamic year and it's a very special month for Muslims. It's a holy month, with lots of traditions and celebration.
Ramadan lasts for around thirty days, and follows the lunar (moon) calendar.
In 2018 is will begin on 15th May and end when the next crescent moon is spotting in the sky, most likely on 14th June.
The Five Pillars of Islam
Muslims have five special beliefs that they follow, called the five pillars of Islam. These are:
:: Shahada – which means living a Muslim life of faith and belief in Allah (God)
:: Salah – which means prayer
:: Zakat – which means looking after people in need and doing good work for charity
:: Sawm – which means being pure, including taking part in fasting during the month of Ramadan
:: Hajj – which means taking part in a pilgrimage, a special journey to Mecca, a holy city in Saudi Arabia
Do you belong to a particular religion? What are your important beliefs?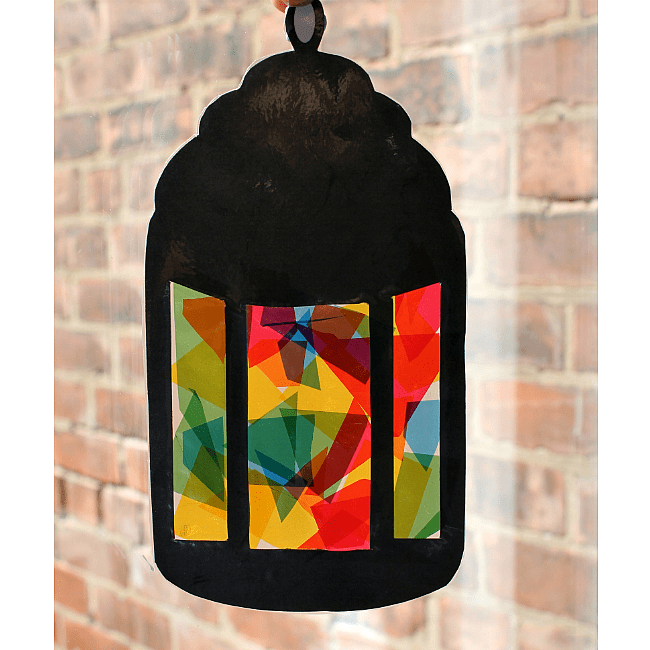 What do families do during Ramadan?
Muslim families around the world have many special traditions and activities during the holy month of Ramadan.
All adults (unless they are elderly, unwell, or pregnant) and some teenagers will spend the month fasting. They won't eat any food from sunrise until sunset. Many children will join in for some of the fasting too.
The fast begins after a meal called suhoor, and the fast is broken at night once the sun sets with a meal called iftar.
Dates are usually the first food eaten after sunset as tradition says that Muhammed, the founder of Islam, broke his fast by eating three dates.
Have you eaten dates? If not, you could try some. Do you like how they taste?
The meals eaten in the evening are a time for families, friends, and communities to come together.
Many families have traditional recipes that they cook year after year, and which they might bring along to buffet-style community meals. These might include lamb kebabs, roast chicken, and rice pilaf.
People look forward to the traditional Ramadan desserts too, including luqaimat (crunchy sweet dumplings), baklava (filo pastry filled with nuts and syrup or honey), and kunafa (cheese pastry soaked in honey).
What are your favourite festival foods?
Muslim families will spend time reading the Quran, and saying prayers during Ramadan. They will also do lots of good deeds, helping friends and family and doing charity work in their community.
Ramadan is also a time to put up decorations to celebrate the festival and you will see lots of lanterns hanging up in city streets.
Listen to these children talking about why Ramadan is special to them.
Celebrating Eid-al-Fitr
At the end of the month of Ramadan the festival of Eid-al-Fitr is celebrated.
This happens on the first day of the next month, Shawwal. When the crescent moon is spotted in the night sky Muslims know the month of Ramadan has ended and the festival of Eid can begin.
It's time for parties, gathering together with family and friends, giving presents, and celebrating.
Watch Sara as she tells you how her family celebrates.
What is the most important festival that your family celebrates? Do you do things that are similar to Sara's family?
Give a Ramadan blessing
To wish someone a happy Ramadan you can say "Ramadan Mubarak!"
Do you know people celebrating Ramadan this year? Wish them Ramadan Mubarak!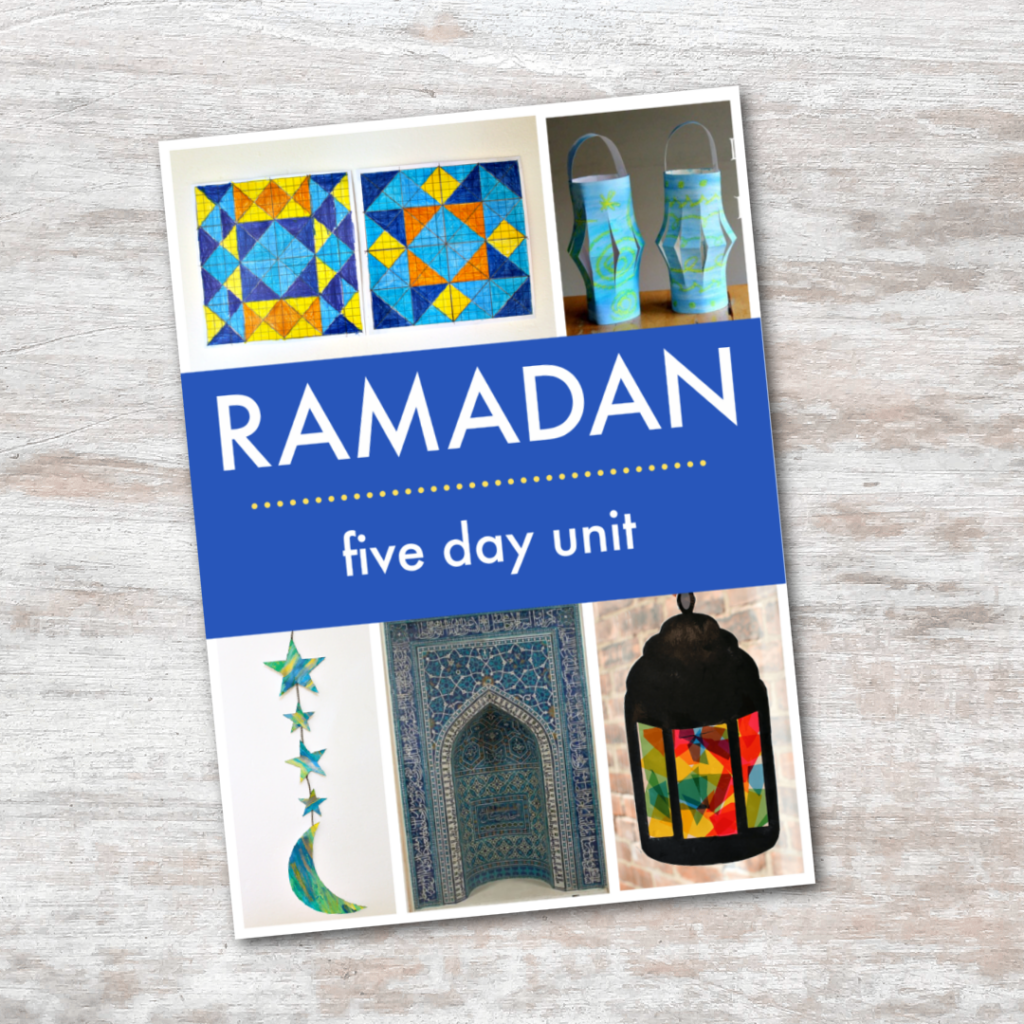 What's in this Ramadan Thematic Unit?
Download the Play Academy's ready-made Ramadan thematic unit and you'll be ready to lead a fun and creative set of lesson plans to teach your children about Ramadan. Our Ramadan Unit is part of the Play Academy's Festivals curriculum pathway and in it your children can:
:: learn about Ramadan: what it is and how it is observed
:: make Arabic-inspired paper lanterns
:: play card games using Ramadan-themed playing cards
:: create geometric Islamic art
:: make a crescent moon and stars craft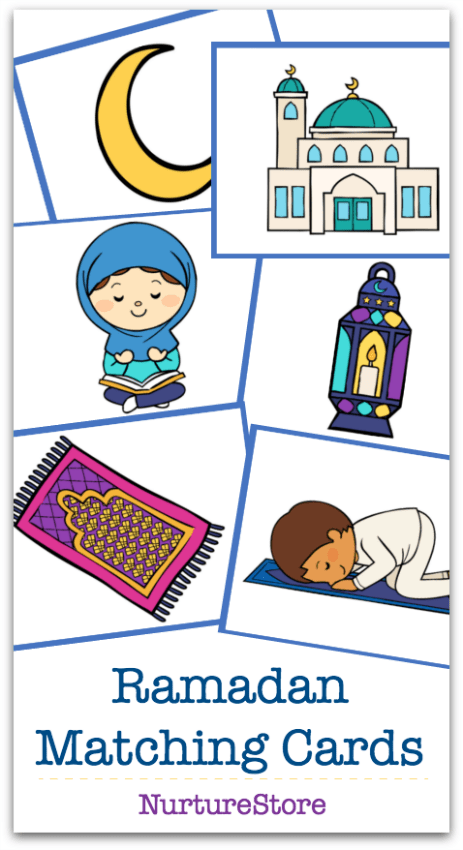 Bonus Ramadan thematic unit printables
The Play Academy's thematic units come with practical printables that make the lessons more engaging for your children and easier for you to teach.
No need to go searching for printables to accompany your lessons, they're all included when you download your chosen unit.
In this Ramadan unit you'll receive these bonus printables:
:: Islamic art grid for the math and art project
:: Lantern template
:: Mobile template
:: Ramadan cards for vocabulary building
:: Ramadan placemat for an iftar meal
How to download this Ramadan thematic unit
You can download this unit along with over 50 more from NurtureStore's Play Academy.
If you are already of the Play Academy, you can download this unit straight away from our Library here.
If you are not yet a member, find out more and choose your first unit here. Your teaching is about to get a whole lot easier!