Have you heard of Booktrust, the UK charity which aims to encourage a lifelong love of reading? Those of you with school age children may have come across their Booktime campaign which runs in partnership with Pearson and the Department for Education. Booktime gives every English reception class child free books to promote a love of stories and encourage family reading: B loved the copy of Janet and Allan Ahlberg's Funnybones she was given.
They have a website which is available to everyone, with games and resources linked to lots of books and which is well worth a look. There are interactive online books read by the authors, including Eric Carle and Ed Vere, and tips for making the most of family reading. There are games you can play too, which include number and colour recognition skills, and recommendations for lots of children's books whatever topic your kids are interested in.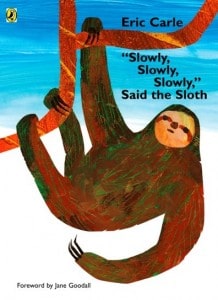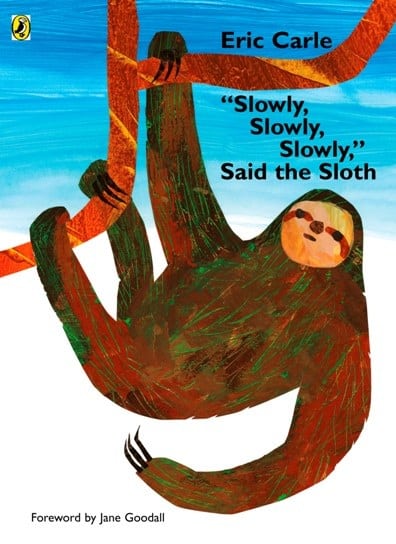 Eric Carle Prize Draw
This autumn 680,000 copies of Slowly, Slowly, Slowly Said the Sloth by Eric Carle will be given free to all children starting in English reception classes. Booktime are also offering primary schools and libraries in England the chance to win an exclusive artist's proof from the book, signed by Eric Carle. If you'd like to nominate your school or local library you can enter the competition until 31st October 2010 and you can find full details at the Booktrust website.