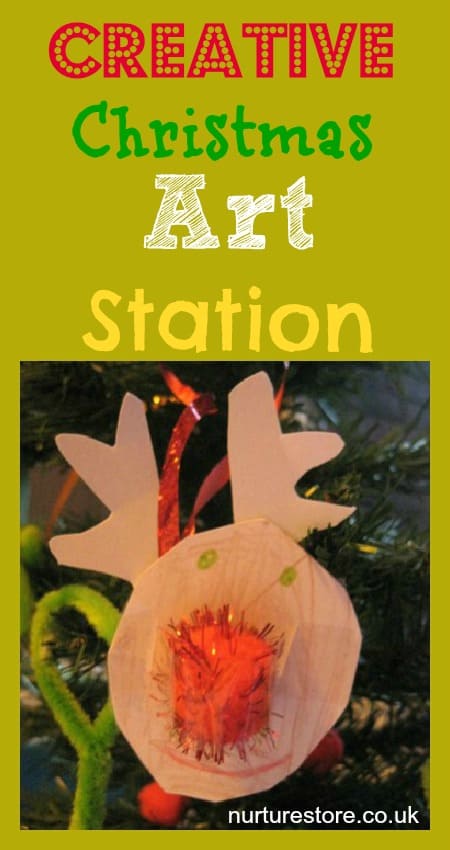 Today we're decking the tree with a glorious jumble of kid-created art. This version of kids' Christmas decorations can combine process art, sensory play and team work. Here are three simple steps to set up a creative Christmas art station.
Kids Christmas decorations: creative art station
Step One: select a location. It's great if you have a space where you can leave out the materials for a few days, so the children can come back again and again to enjoy some creating – a corner of a room, a table, even a shelf full of things they can use. I taped a plastic tablecloth to the floor so the children could glitter and glue happily.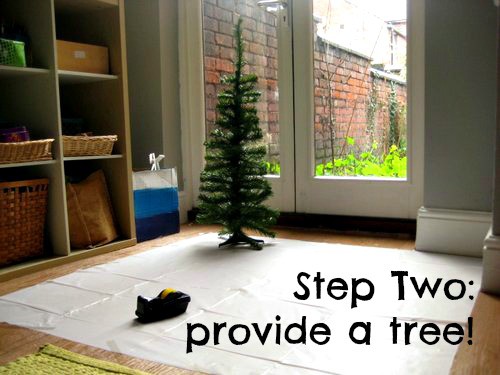 Step two: provide a tree – the focal point and inspiration for all the making! It's fun to be able to hang your decoration on the tree just as soon as you've finished making it.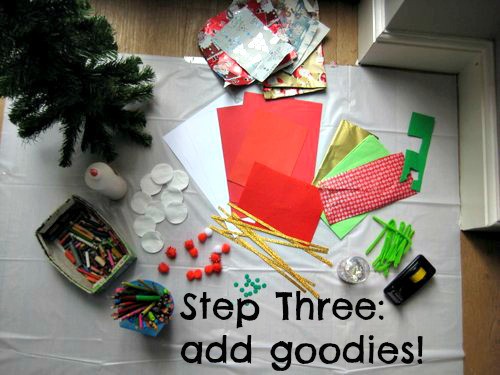 Step three: add goodies. You can raid your craft shelves for basics and add in some inexpensive festive flourishes. If you mix and match and add a couple of new materials each day it can be a really great way to keep inviting the children back to create some more. You could include…
card :: paper :: felt :: wrapping paper :: strips of glittered paper :: fabric :: cotton wool :: ribbon :: pompoms :: pipe cleaners :: glitter (go on – it is Christmas) :: sequins :: pens :: pencils :: glue :: sticky tape :: buttons :: anything fun and festive you can find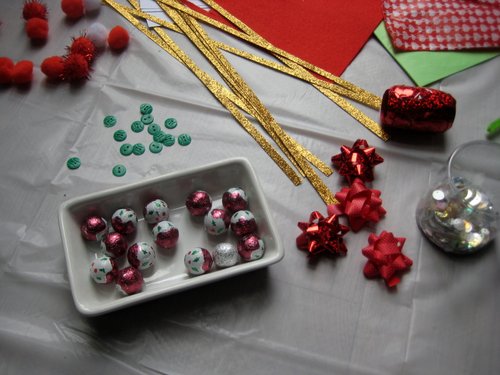 A little tray of chocolate treats is always a bonus – plus you can use the foil wrappers in your crafting!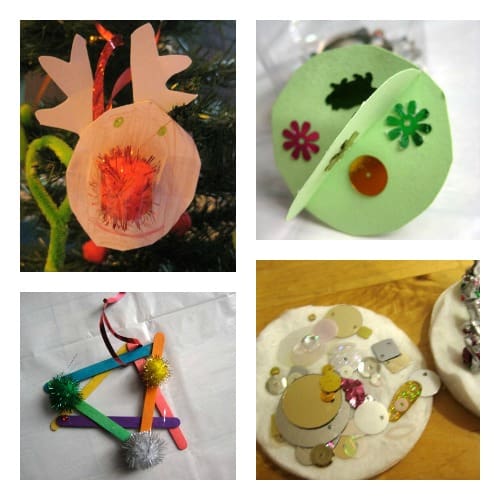 Then step away and let the children create. Any decoration they like, any colours, any materials, any shapes. As many as they like until the materials run out, or the tree begins to bow under the weight of it all. This is not about perfection, colour-schemes or matching themes. It's about having fun, exploring the materials, seeing what you can make and creating a glorious child-made Christmas tree fiesta!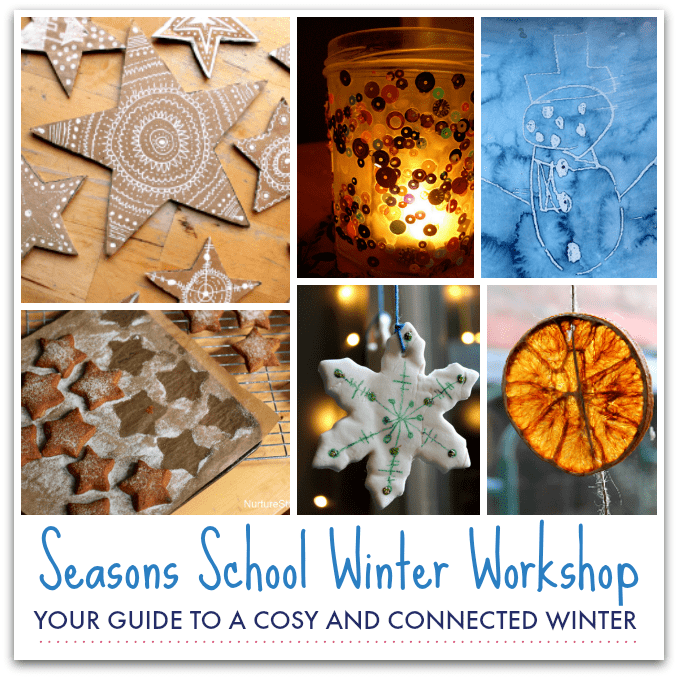 Let's make this winter the year when we delight in the cold and the dark.
Gather your children, get cosy, and make memories and connections together.
I'll show you how with this guide to a cosy and connected winter:
…. CLICK HERE FOR YOUR GUIDE ….