This spider word printable brings a fun Halloween theme to your writing and spelling activities.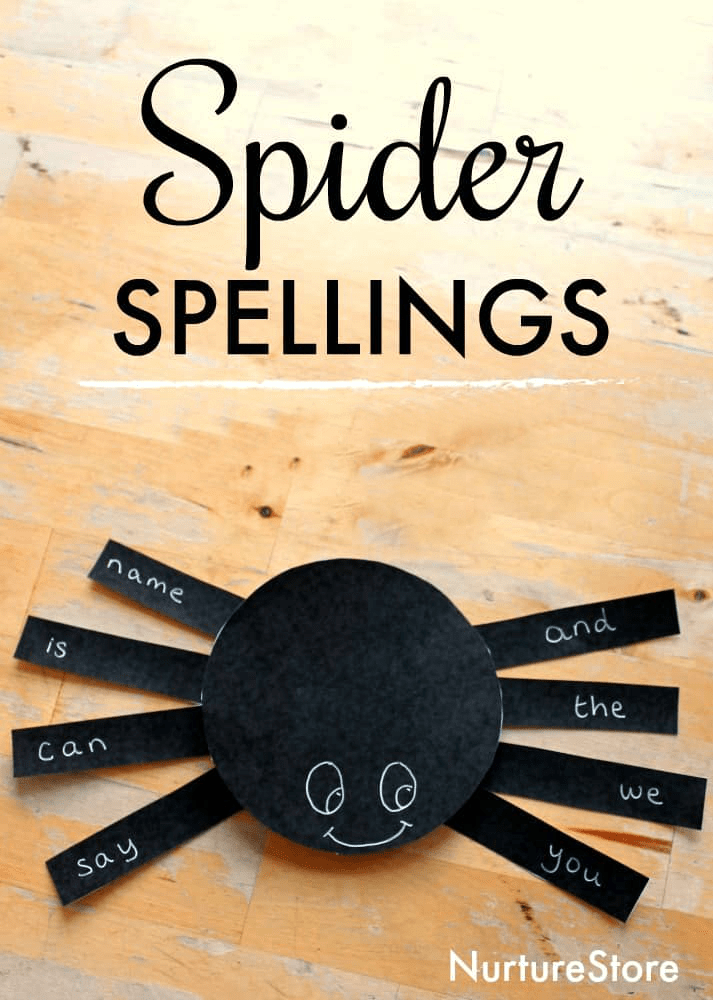 Spider spelling activity
Add a fun Halloween theme to your usual writing activities using this printable Word Spider. You can adapt the printable to suit your children's own reading or spelling stage.
The Word Spiders are great in combination with a sensory writing tray, or see below for ideas on how to make a fantastic Halloween word display.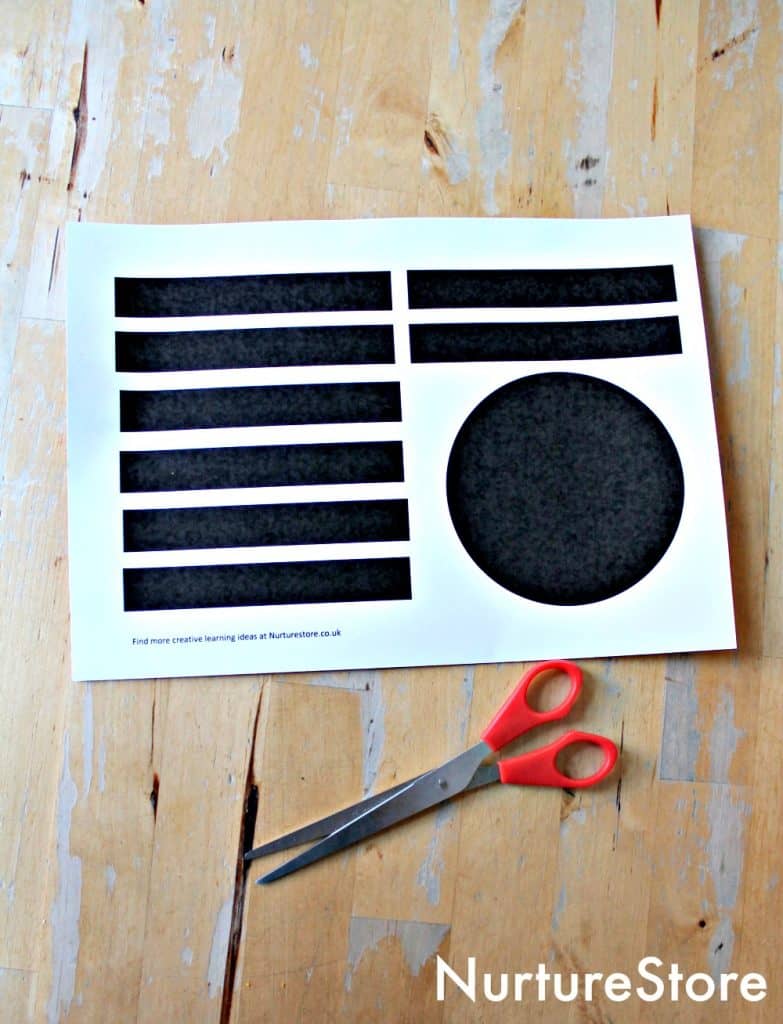 You can print the spider cutout from the Super Fun, Not Scary Halloween Unit and customise it to suit whichever words you are currently working on, or use it as a creative writing prompt.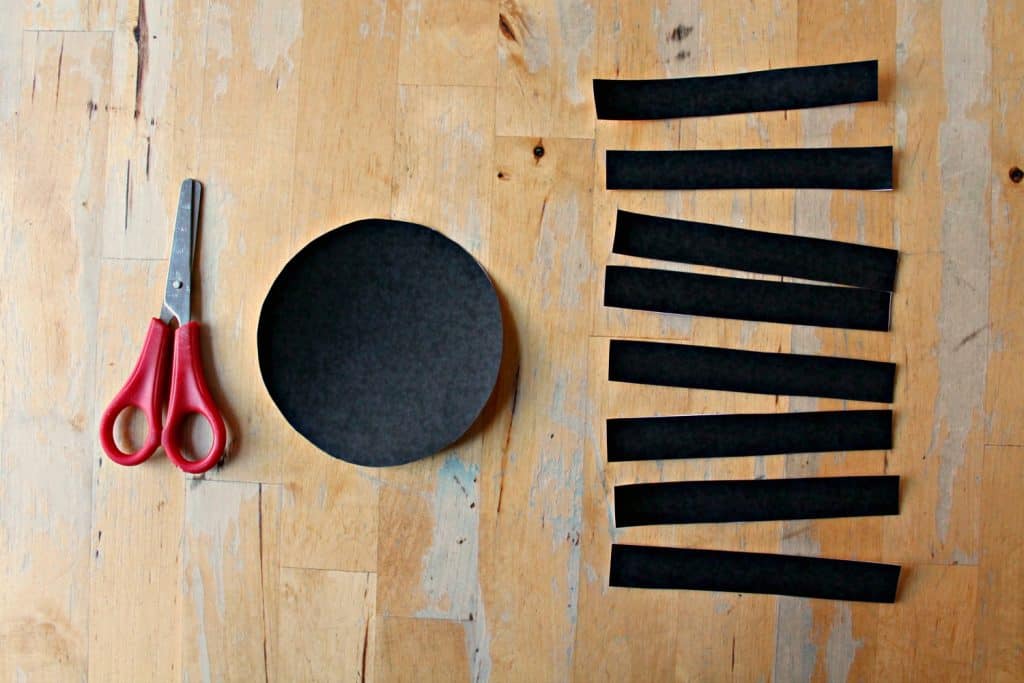 Cut out the circle and eight rectangles from the spider printable.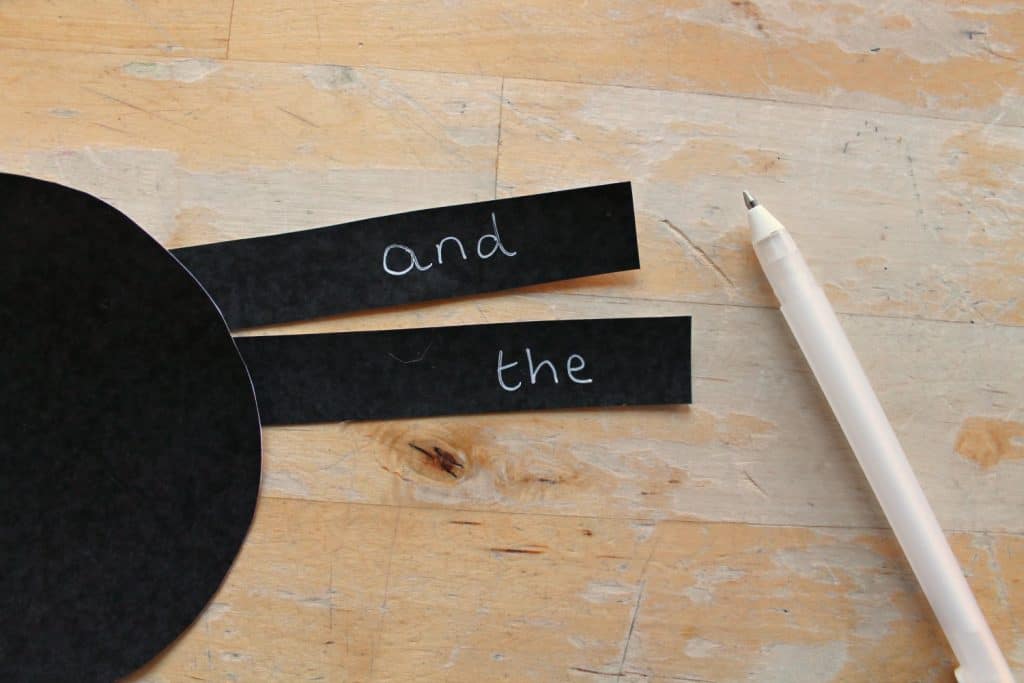 Use a white or metallic pen to write your focus words, one on each leg.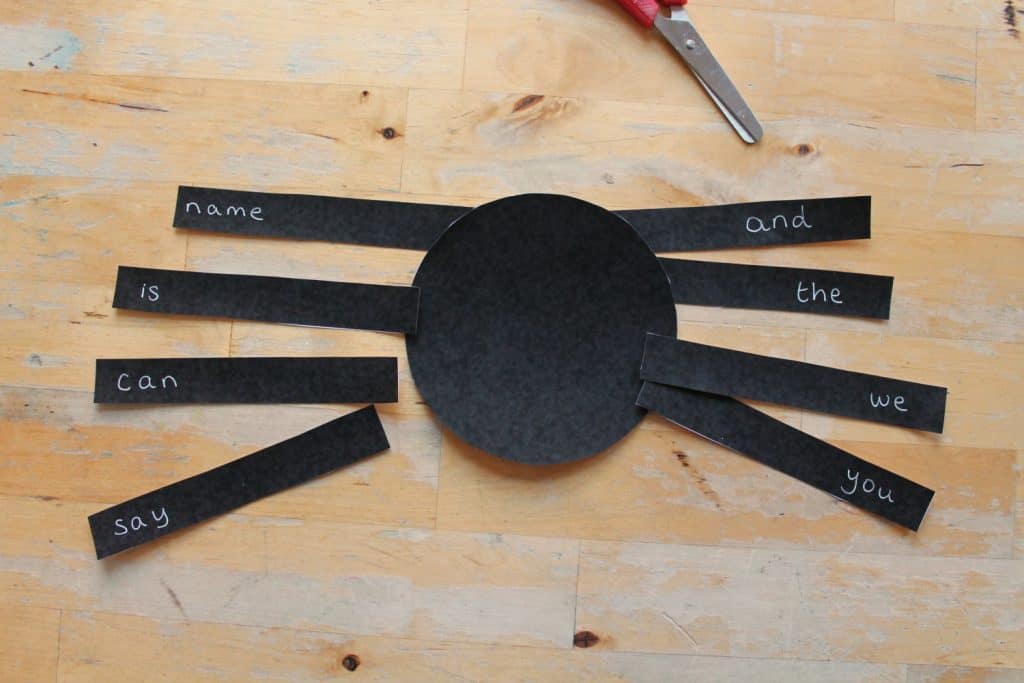 Use tape or glue to stick the legs to the reverse side of the spider's body.
You might like to add a friendly spider face.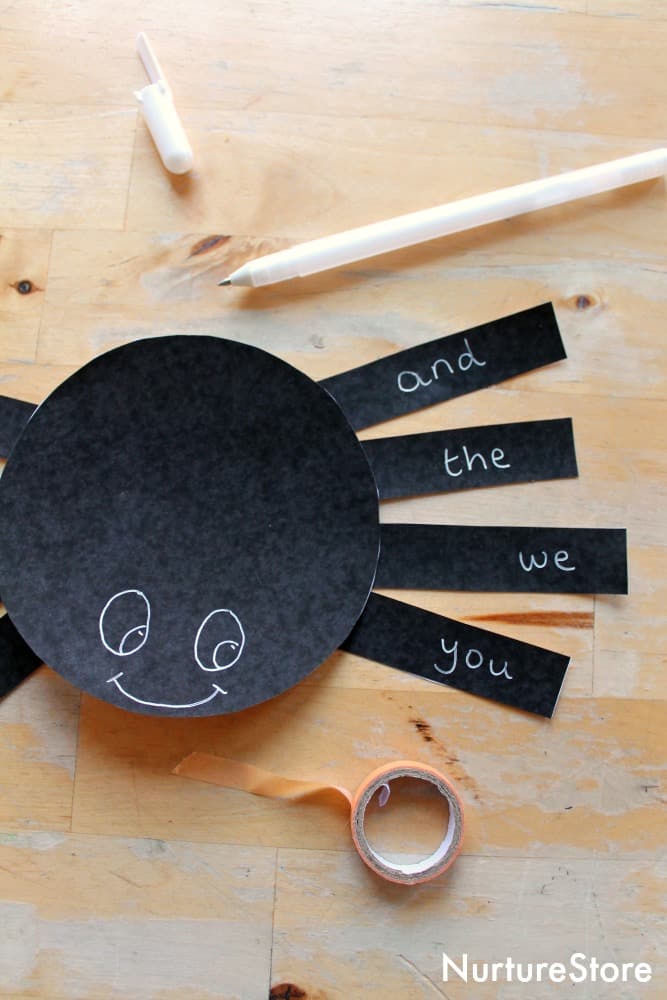 How to use the word spider
You can make several spiders with sight words / vocabulary written on. Invite your child to pick a spider and see if they can read each word.
Each child can make their own spider and write on their individual spelling words for the week.
You can place the word spider alongside a sensory writing tray and invite children to practise writing each word. You might like to write in sand, salt, shaving foam or goop.
You can also use the word spiders as a creative writing prompt. What are the eight best words each child can think of to describe spiders, or to talk about Halloween?
Dangle all the spiders from the ceiling using black thread to create a Halloween-themed word art display.