Here's my super yummy recipe that does the trick at using up ripe bananas: blueberry and banana pancakes.
Super yummy ripe banana recipe 
No child in my house would ever eat a banana that looks like this. They are not fussy eaters at all. They love broccoli, chomp green beans straight from the plants, and eat olives like they were sweets, but face-to-face with a slightly too ripe banana and they are deeply suspicious. Perhaps its some hang-over from generations past, who had to watch out for bad bananas in a jungle somewhere. But there's no way I'm sending perfectly good bananas off to the compost bin. Not when I can make super yummy blueberry and banana pancakes.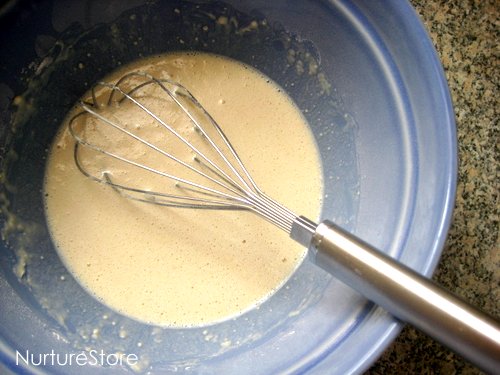 If you follow me on Instagram  (do come on over for a behind-the-scenes peek) you'll know Monday morning in our house is pancake time. My children adore pancakes, so I always know this recipe will be a hit. As well as using up ripe bananas, it's quick and easy to make. It's got no sugar in it, and it also freezers really well – so you can cook, wrap, and freeze a whole load of them, ready for snack times and lunch bags for weeks to come.
Blueberry and banana pancakes
To make the blueberry and banana pancakes all you need to do is:
mix 8oz self raising flour, 1 pint of milk and 2 eggs in a big bowl.
If you haven't got self raising flour you can use all purpose/plain flour with some baking power. Mix in a bit of liquid, a bit of flour, a bit of liquid, a bit of flour, whisking all the while, to get a nice, smooth batter.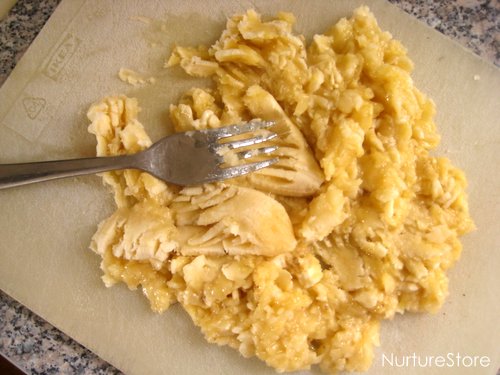 Then mush up your bananas, and add them in to the pancake mix. I use three bananas for this quantity of pancake batter.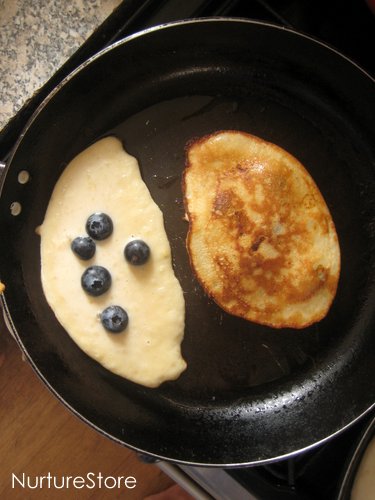 Heat up some oil or butter in a pan, over a medium heat, and ladle in some batter. Pop a few blueberries onto each pancake.
They'll only take a few minutes to cook on one side, then flip them over to finish on the other. When they're golden, they're done.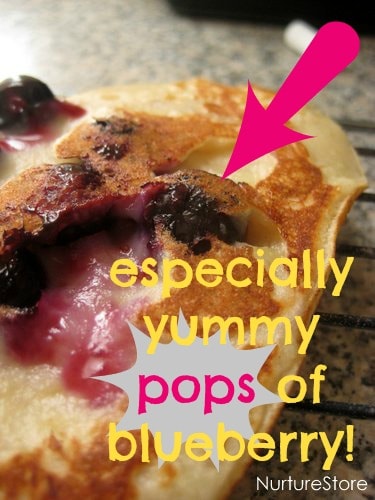 How's that for a quick and yummy ripe banana recipe? You can eat them warm or cold. With a sprinkling of cinnamon on top – yum! With a scoop of ice cream – now you're talking!
What do you with over ripe bananas?
Got a great recipe to share? Tell us in the comments!