Understanding how your child likes to play is a key to happy, successful learning. Take this quiz to work out what kind of learner your child is, and discover some great activities that will suit them perfectly!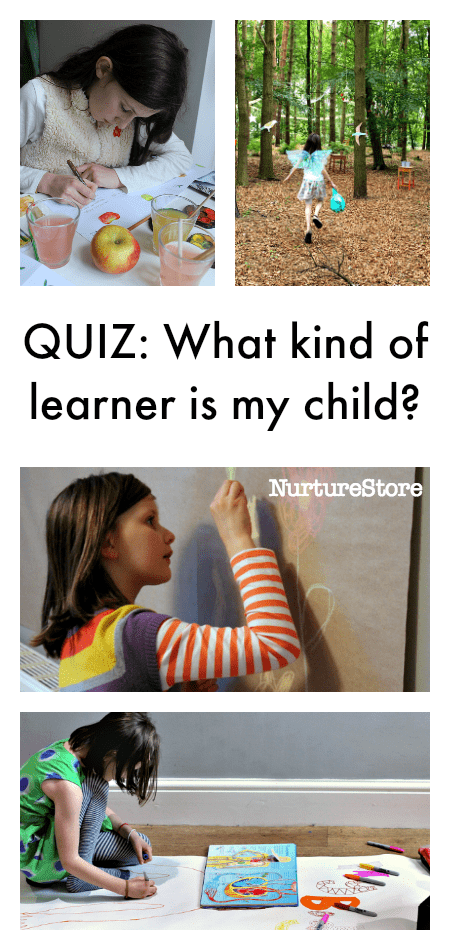 What kind of learner is my child?
It's essential to place your child at the centre of your learning plans: to match your activities to their interests; accommodate sensory likes and dislikes; and involve them in projects that they love. This all makes for a happy, relaxed, engaged learner – perfection!
As a parent, teacher, or home educator it's important that we don't approach all activities through our own eyes and preferences. Even with good intentions, if we spend time and energy planning projects that we would love, that might not be the best option for our kids: frustrating!
Knowing which activities really speak to your individual child is so useful when you hit a problem. When you're introducing a new concept, working on some skill they're struggling with, or when things have become a bit mundane you need an energy lift: play to their strengths! Timetable in some activities that are their favourites, and use them to come at the issue in a way which stacks everything in your child's favour, whether that's through sensory play, taking lessons outdoors, or making everything an imaginative story.
It's also important to have an awareness of the range of options, as no-one learns only from one style. It deepens and strengthens our understanding of anything if we can come at it from several angles, making links across ideas.
Within a family, a class, or even thinking about one child, different learning dispositions will be represented. That's why it's vital to offer a range of activities for each area, providing multi-sensory invitations to include everyone. That's for math, literacy, science, indoors, outdoors, for eyes, hands, bodies, introverts and extroverts. My ABCs and 123s resources will help you do just that, giving you easy ideas, simple set-ups, and lots of practical printables to make it really easy for you.
Having this variety of activity types in your home and classroom encourages children to stretch out and explore different experiences. Rather than get stuck, limiting their experiences, and perhaps getting bored, you'll help your child branch out, gain new experiences, and building confidence.
So, what kind of learner is your child?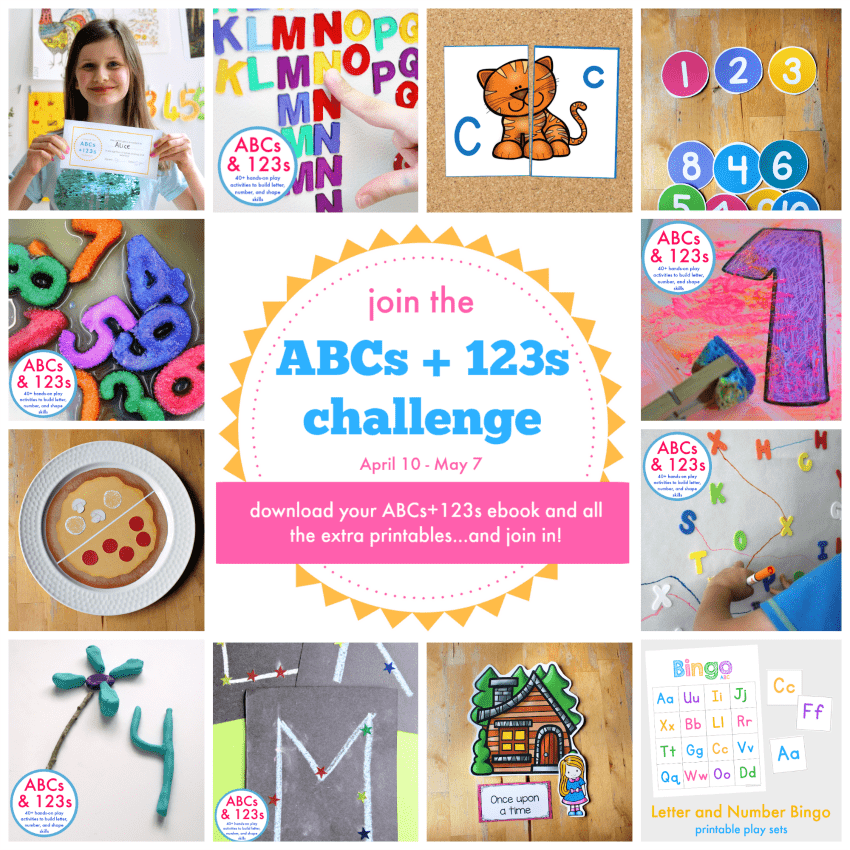 Take the test!
Let's be clear: this is a playful quiz, designed to simply get you thinking about your unique child. How do they play when they are happy and relaxed? How can you match engaging activities that will make learning fun and successful for them?
It's not a diagnostic exam! It's not meant to make light of any specific learning needs, but rather illustrate that all children are different. My girls had fun coming up with the questions and answers (many from their own experiences – see 3b!) so I hope you enjoy taking the test we've put together.
1. On a long car journey, my child is most likely:
a. chatting about everything they see
b. doodling
c. playing i-spy
d. wriggling in their seat and asking if we're nearly there yet
2. Which gift would your child pick?
a. playdough
b. paint set
c. doll/action figure
d. skipping rope
3. At a mealtime, what is your child doing?
a. sticking their fingers in their mashed potato
b. re-arranging their vegetables to create a face
c. pretending their knife and fork are dancing together
d. crawling under the table or swinging on their chair
4. How would your child most like to spend an afternoon?
a. making slime
b. a crafternoon
c. a dress-up playdate
d. on a forest adventure
5. Which words best describe your child?
a. must touch everything!
b. glue, paper, scissors
c. let's pretend
d. can't sit still
Count up the number of a, b, c, and d answers you have and see if these descriptions sound like your child: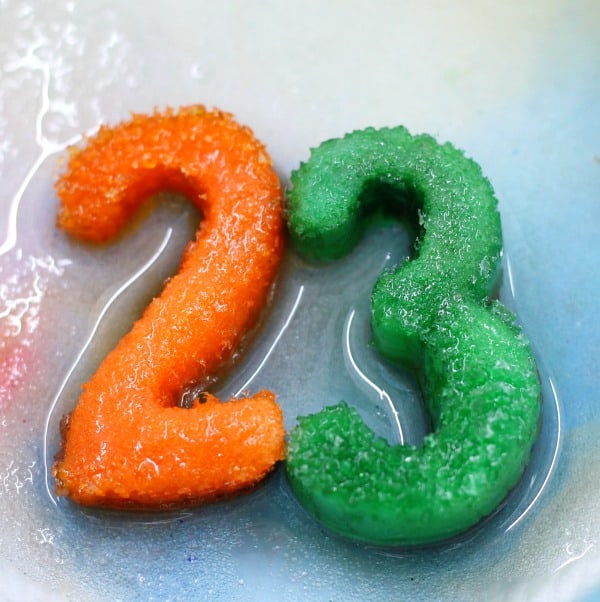 Mostly As: Sensory Scholar
If your got mostly As, your child might be a Sensory Scholar, adoring all things sensory. They want to get their hands on everything, smell things, feel things. Just sitting and listening, or writing on paper, isn't enough to engage them: they need sensory experiences. Activities that can be really appealing to this scholar include the iceberg alphabet, textured alphabet cards, counting with play dough, and icy numbers that we feature in ABCs and 123s.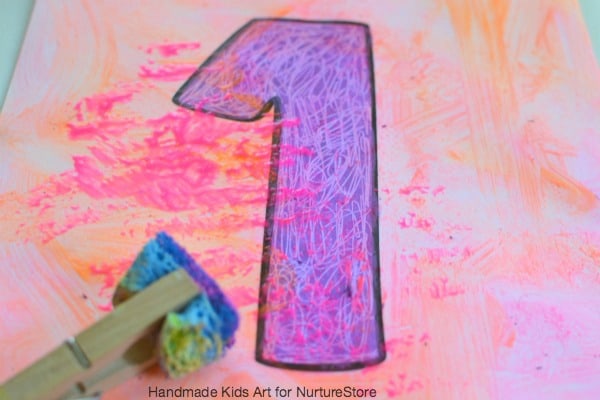 Mostly Bs: Arty Apprentice
If you got mostly Bs your child might be an Arty Apprentice and enjoy visual learning and arty creativity. This child loves to draw, use colour and represent things visually. You can incorporate art right across the curriculum, using ideas such as multi-sensory doodle letters, shape collages and Jasper John's inspired at numbers to make your math and literacy learning a visual feast.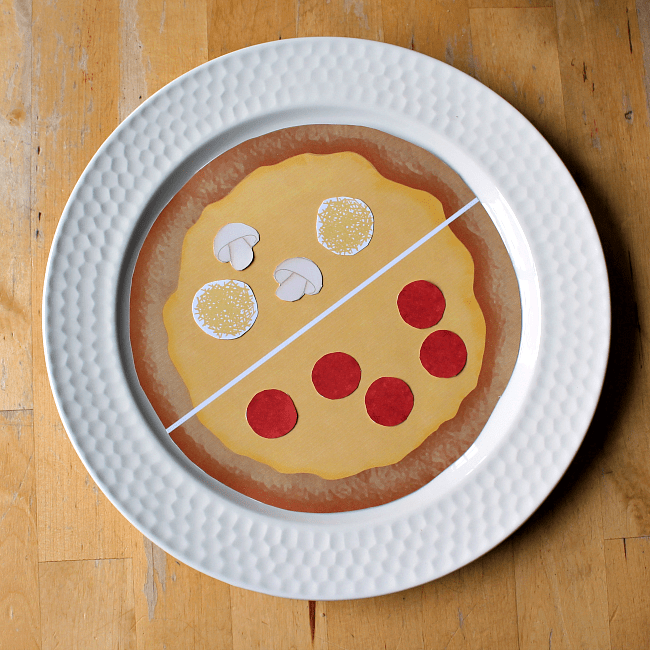 Mostly Cs: Playful Pupil
If you got mostly Cs, your child might be a Playful Pupil, full of imagination and always wanting to play, play, play. Stories, small worlds, dress-up and role-play are loved.  You can bring imagination and play into learning, even when you might not think to. Use our printables to set up a pretend pizza parlour that uses fractions in a fun way, and our Goldilocks printables to re-tell the story, sequencing, counting, matching items and sizes.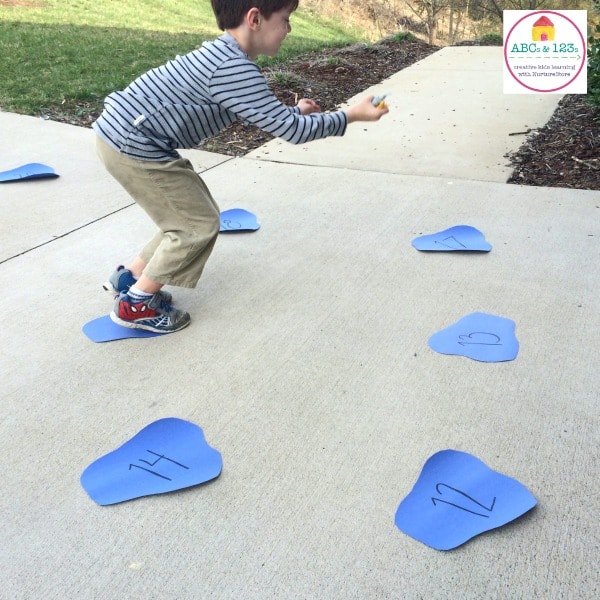 Mostly Ds: Active Academic
If you got mostly Ds, your child might be an Active Academic, loving energetic play and being outdoors. Don't try to make this kiddo sit still all day! Engage their whole body with activities such as our puddle jumping and ball toss games, and land art, nature shapes and writing in nature that can take your ABCs and 123s outdoors, for active play, fresh air and lots of action as you learn.
Ready to try out some multi-sensory activities that are just right for YOUR child?
ABCs and 123s makes it so easy for you to offer your child fun, engaging and effective math and literacy activities, that match the way they love to learn. The activities have been carefully chosen to offer a wide range of math and literacy skills, working across the curriculum to incorporate play, imagination, science, sensory and art. Your children will love the engaging invitations, and you will be able to see how they are building their skills through play, their way! Get your ABCs and 123s resources here.