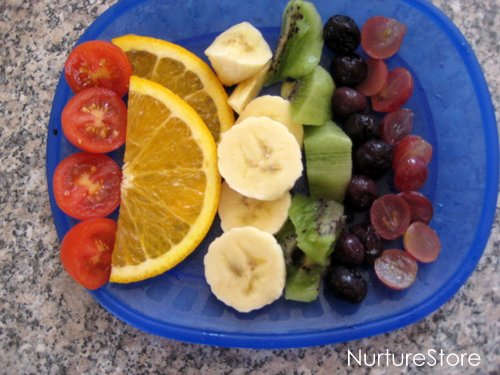 Put a rainbow in your tummy!
We often use paint or crayons when we're teaching children about colour – but why not use food? Challenge your child to see if they can make a rainbow on a plate.
Can they think of a food for each colour in the rainbow? You could go on an treasure hunt to the market or grocers to see what you can find. This is a fun way to introduce new foods to cautious eaters and might encourage picky eaters to try something for the first time.
We used fruit this time, but our next competition will be to find a blue vegetable – any suggestions?
More Spring ideas
For more spring-time ideas, take a look at these lovely Easter crafts and activities