If you're looking for ways to promote literacy and get children writing, one easy but effective way to encourage writing is to make it irresistible.
Don't hide the paper and pencils away in a drawer – set up a creation station! Provide an assortment of papers in different colours, shapes and sizes and pots of pencils you know they'll love. Whether they're a sparkly, glittery, superhero, football or dinosaur kinda kid, it's easy and inexpensive to find a few pens to suit their passion. Another sure way to get my girls interested is to mix in some 'real grown-up' supplies from our home office – highlighter pens are the tops! Add in some envelopes for letter writing and a roll of stickers to transform into postage stamps.

Can you find some supplies tonight and set up a creation station ready to surprise the children in the morning? Bet you can!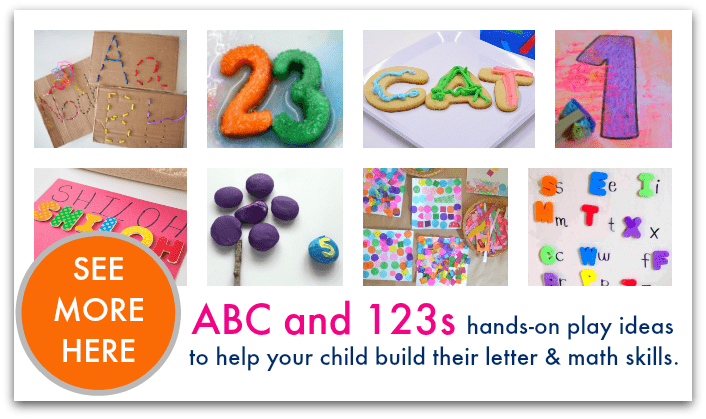 ABCs and 123s : fun learning activities for letters and math
All our favourite literacy  activities, all in one place :: download our ABCs and 123s guide here.