Use this printable Jewish dominoes set to play this traditional matching game, and learn about the sights and symbols of Hanukkah.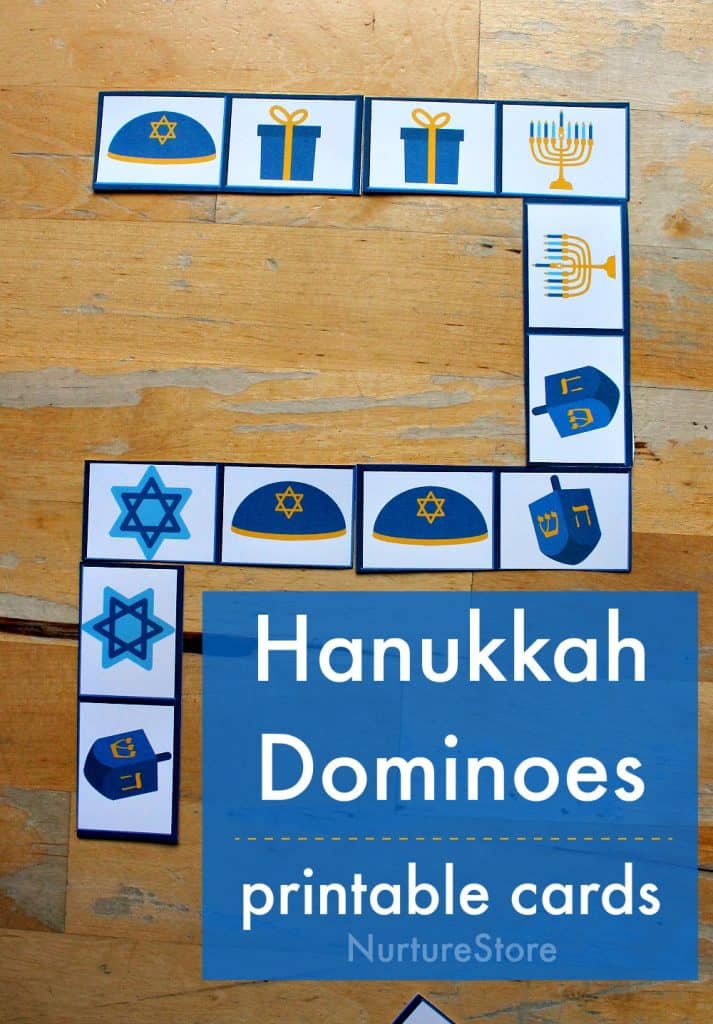 Printable Jewish dominoes set

Based on the traditional game of dominies you can use these Hanukkah-themed cards to become more familiar with the key symbols and vocabulary of the festival. The game promotes turn taking, fair play, and matching skills.
Materials Needed:
:: domino cards from the Hanukkah Unit
:: scissors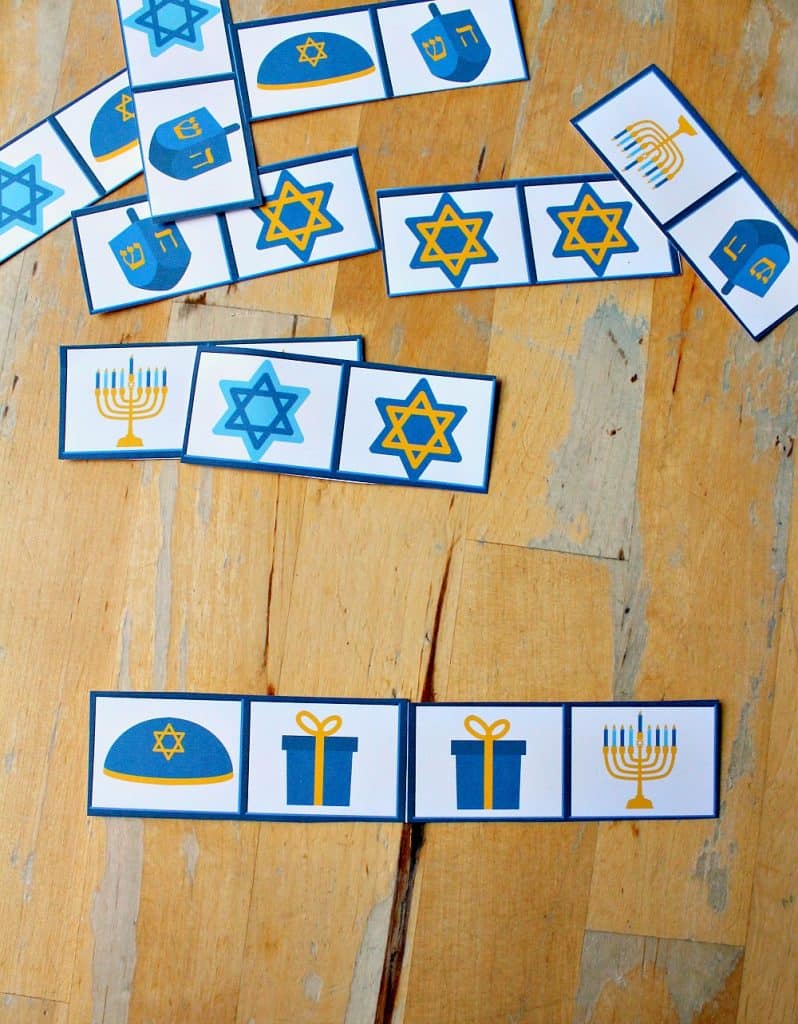 There are many different ways to play with dominoes, but here's a simple version.
Print out the dominoes from the Hanukkah Unit and cut out the individual cards.
Mix up all the dominoes cards and lay them all out, face down.
Each player needs to pick seven cards. In a competition you would keep these cards hidden from your opponent, but while you are learning how to play you might like to set the dominoes face up so you can help your child navigate the game for the first few times you play.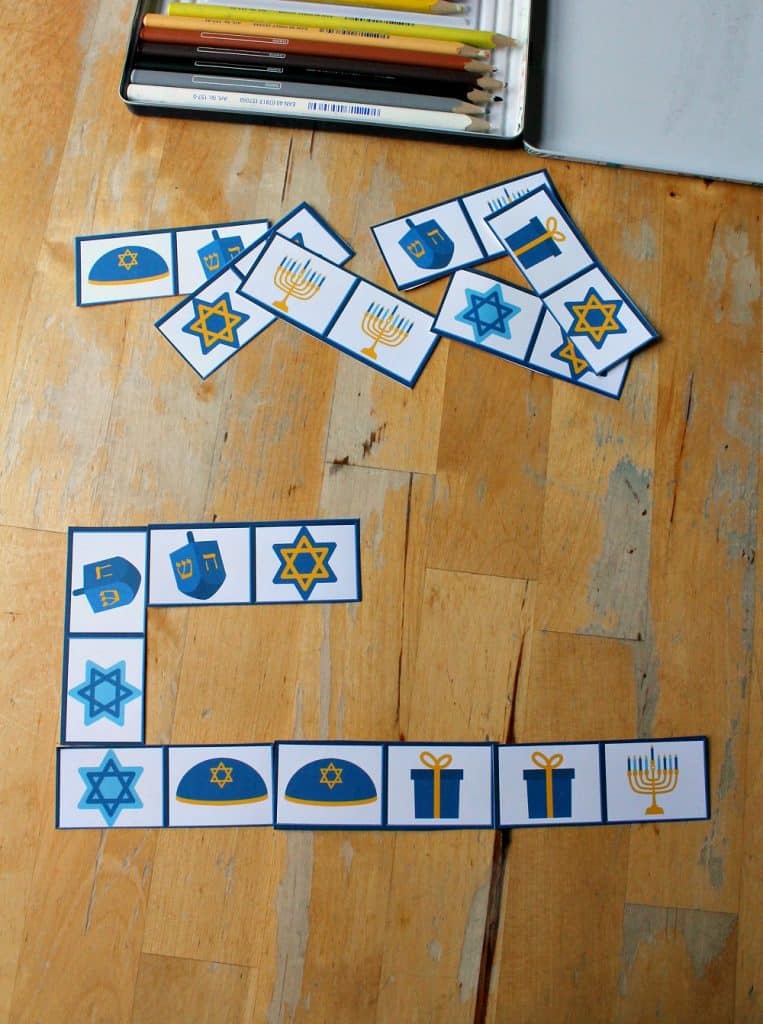 Decide who is going to go first and have that person lay down one of their dominoes, face up. If you have a double, a domino with the same picture on both sides, it's traditional to start with that one.
Then take it in turns to add one of your seven dominoes to the line. You can only add a domino to one of the two ends of the line. You can't start any extra branches.
You can only place a domino if its picture matches with one end of the domino line. So, in the photograph above, the next player would need to lay down a domino with either a Star of David or a menorah on it.
If you haven't got a domino that matches the line, you miss a turn.
Whoever is able to place down all their dominoes first is the winner.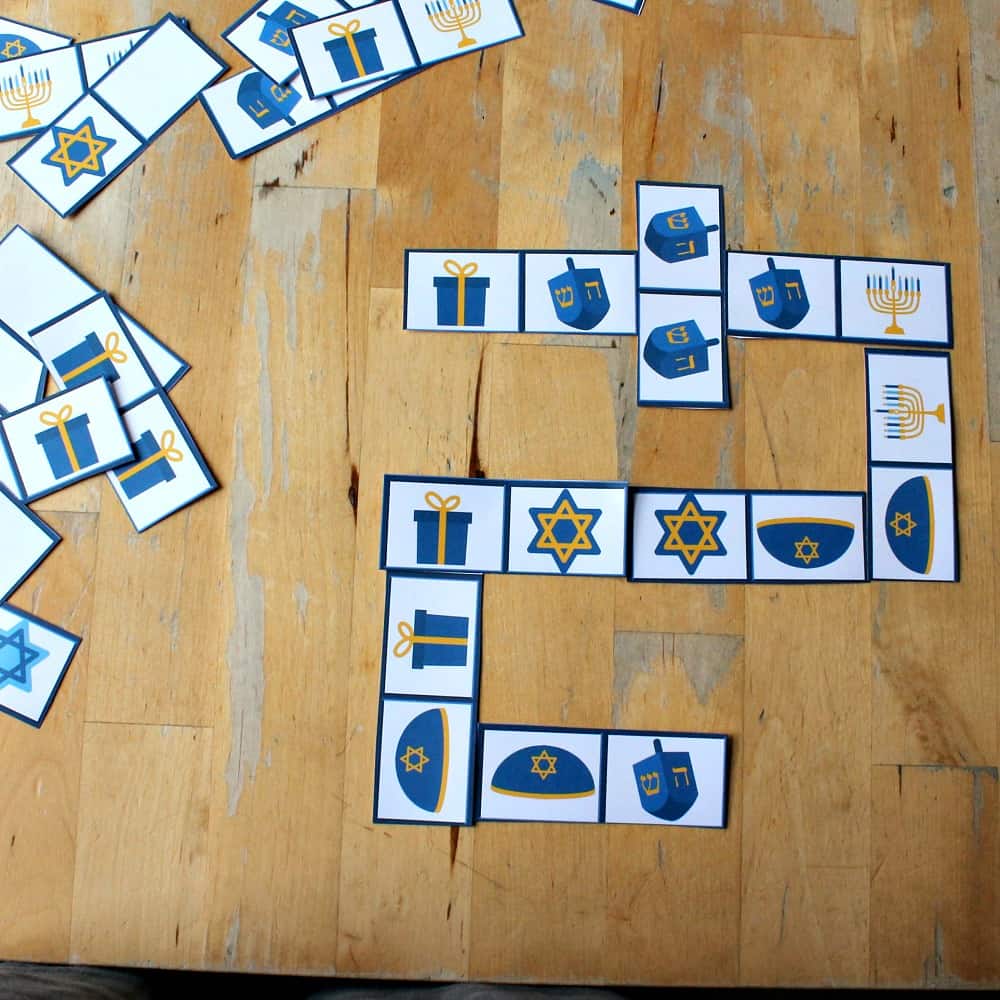 xx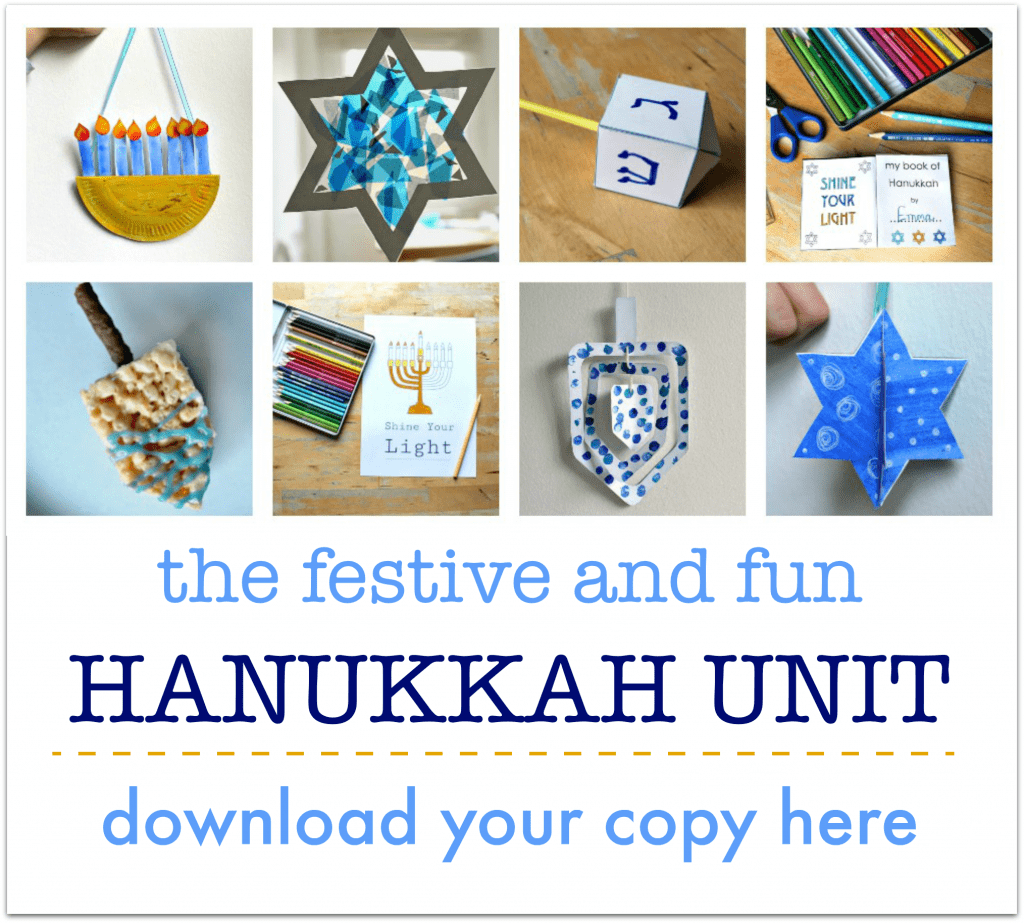 Download your Happy Hanukkah Unit
Let's raise our kids as knowledgeable, global citizens with a multi-cultural education. The Happy Hanukkah toolkit gives you everything you need to learn about this special festival.
With fun activities, lesson plans, and super useful printables you will learn about the Jewish Festival of Lights through math, literacy, art, craft, sensory, food, and film.
:: over 45 pages of lessons, activities, and printables
:: a complete unit of Hanukkah-themed math, literacy, arts and crafts, sensory play, food, and games
:: materials lists and bonus printables make it so easy!
:: everything planned for you, so you can enjoy it as much as your children do.
Click here to see more and get your kit.